This wasn't just any Southern NH Backyard tented wedding – Katie & Lowell's wedding took place at Lowell's family home that's been a part of their story for generations.  The spectacular edifice is even a registered historical landmark!
Katie & Lowell were referred to me by Lowell's brother Haven and his wife, Nicole.  Originally of Bailey Island Wedding fame, Nicole has gone on to be the, even more, infamous Nicole Mower Weddings & Events and her influence of awesome is all over this wedding!
The day was ominously overcast; I was continuously checking the radar watching all the storm cells pass over us.  Storm clouds make for awesome skies and great light, however! But nothing could hold a candle to THAT DRESS.  It's like I'd one the sparkly bride lottery.  Katie is a truly gifted hairdresser too –  her Instagram handle is sparklekatie – and she lived up to every twinkle and shine!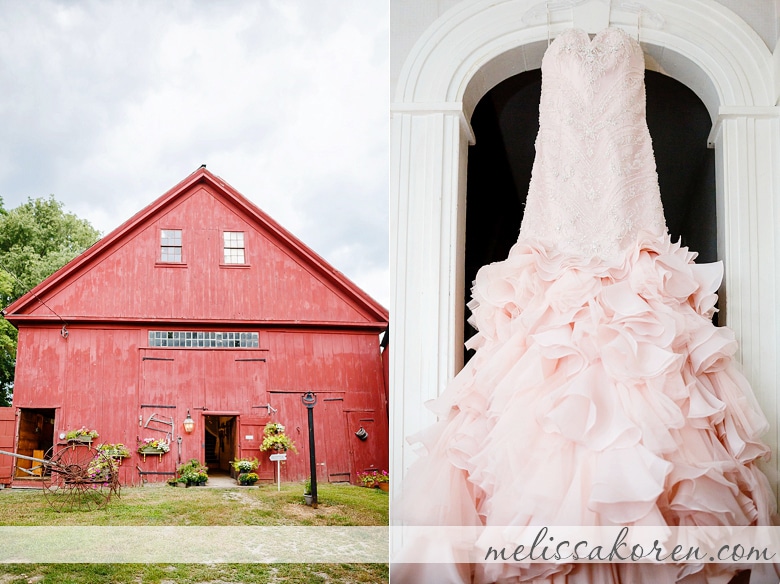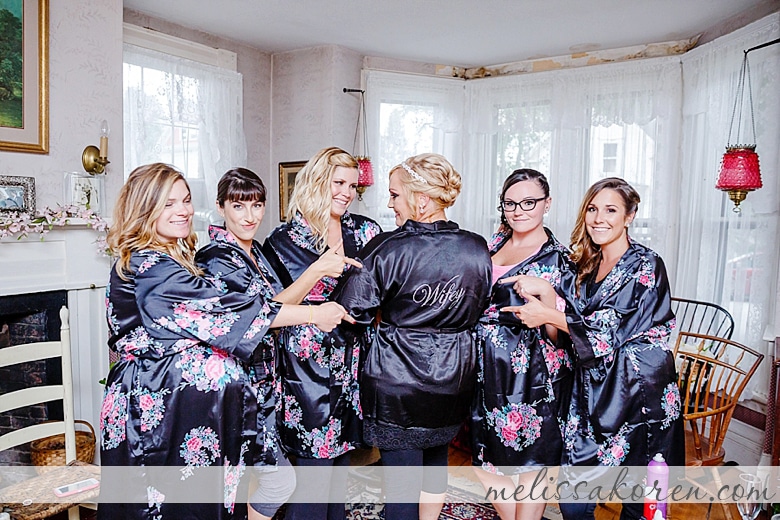 Meet the flower girl and ring bearer 😉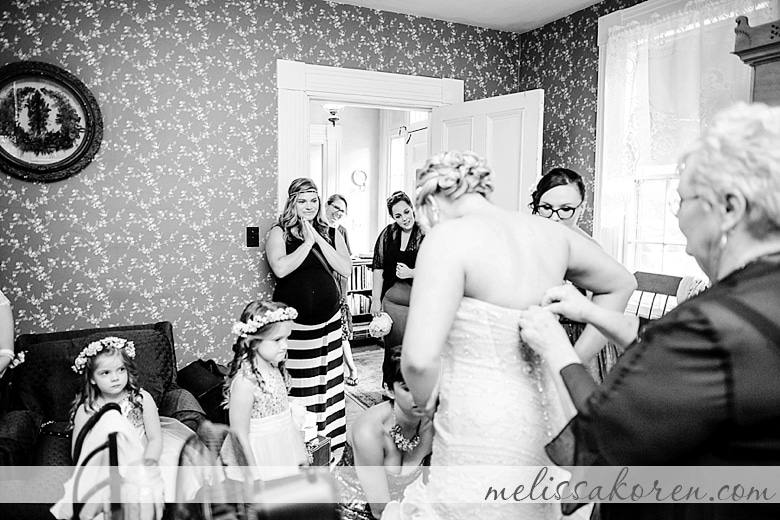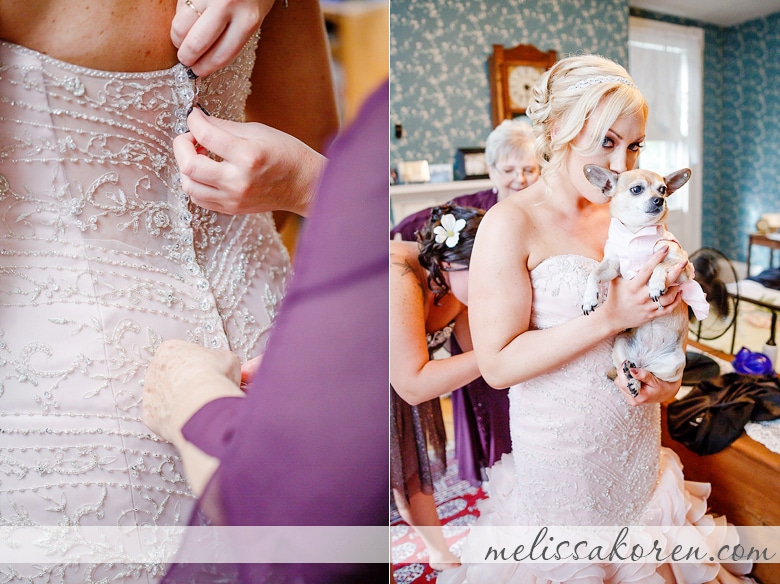 Lowell hit it out of the park with his wedding day gift to her – just watch as she, and then her mom, see the completely fantastically sparkly necklace that she *couldnotwait* to put on.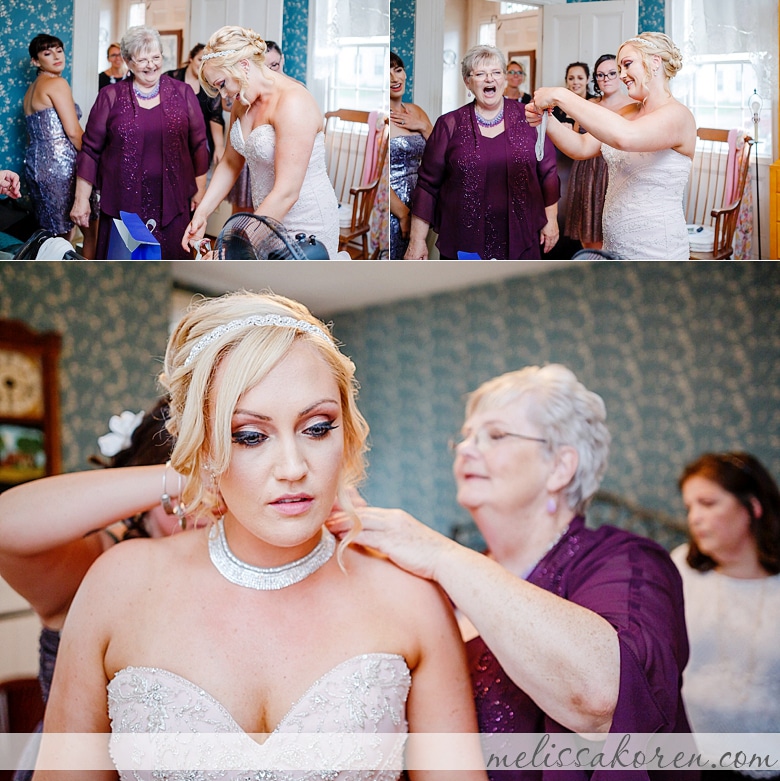 Pink dresses stand together! (or on each other in this case) 😉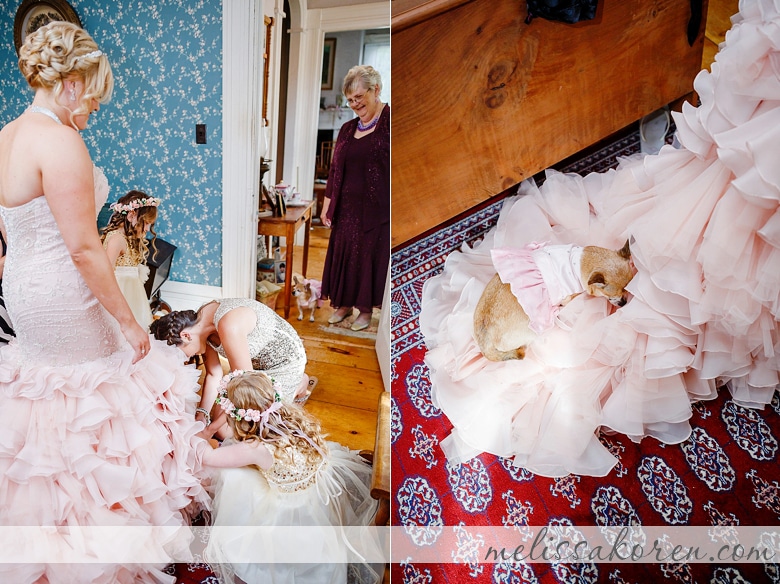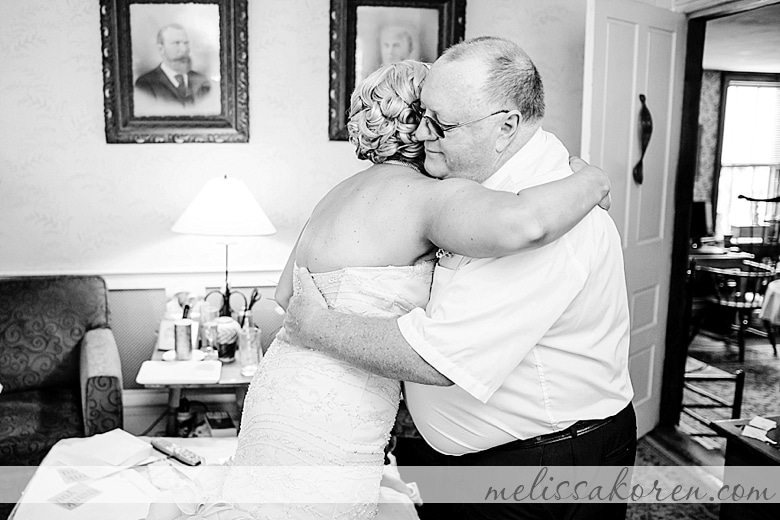 Lowell's parents are some of the kindest folks I know.  They took such good care of me at Nicole & Haven's wedding, and they were so genuinely excited to see me again! They're the kind of folks that make you feel like they're hugging just with their smile.
And those precious flower girls!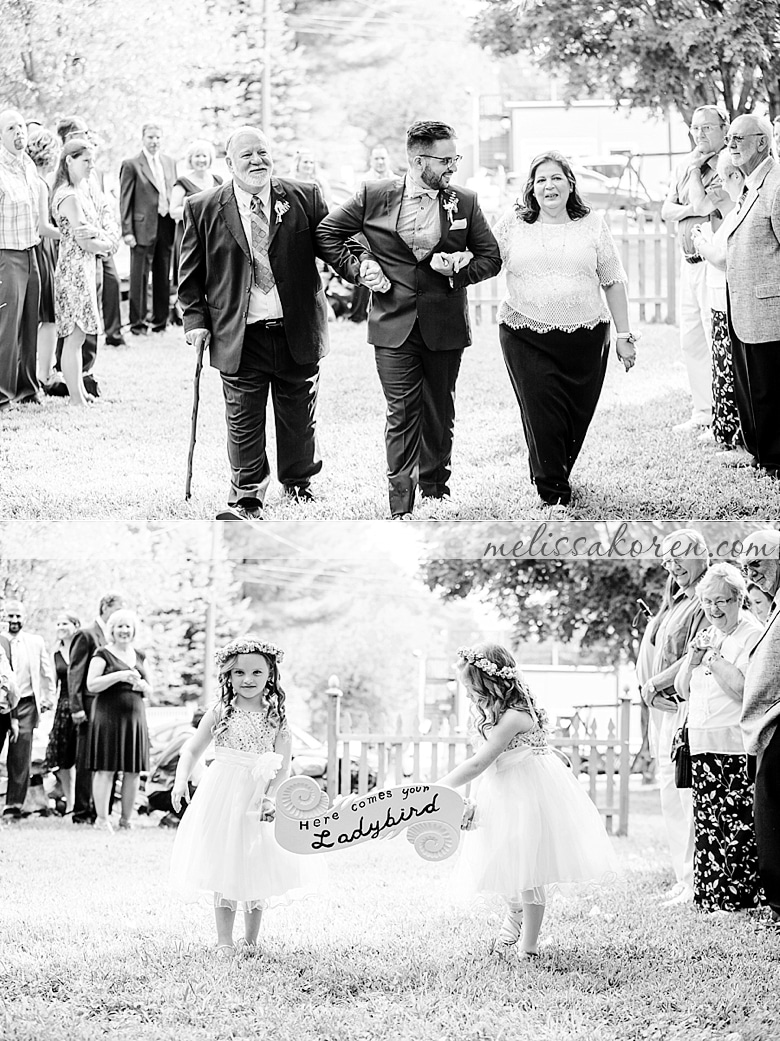 The sun worked it's way through the clouds and the world rejoiced as Katie walked her way to meet Lowell and finally get married.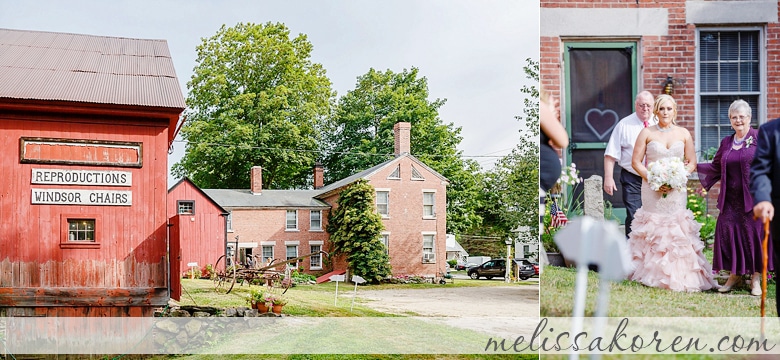 Can't you just feel their excitement and awe of each other jumping off the page?!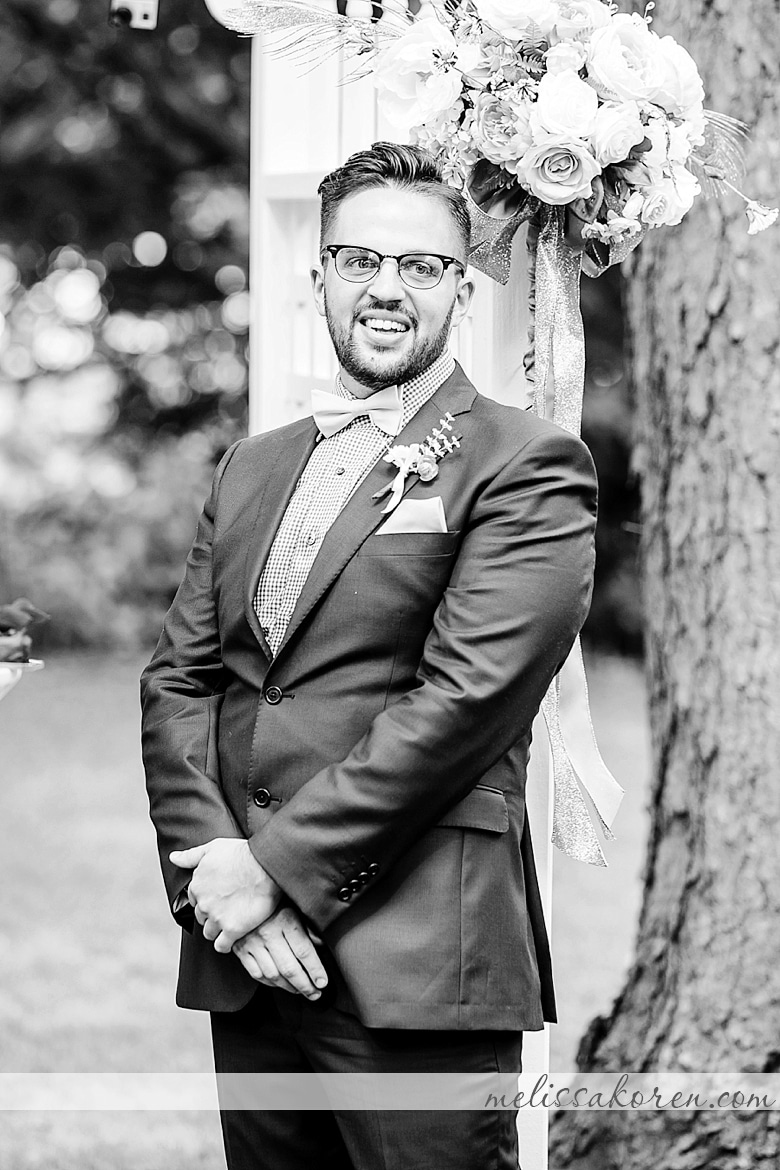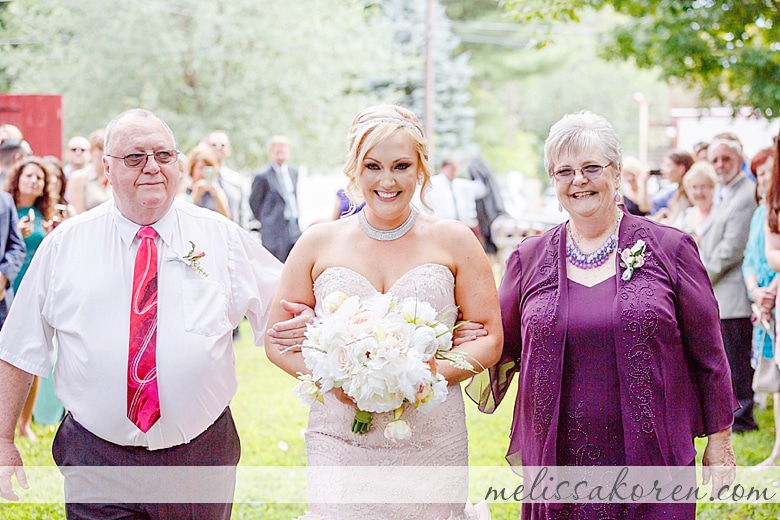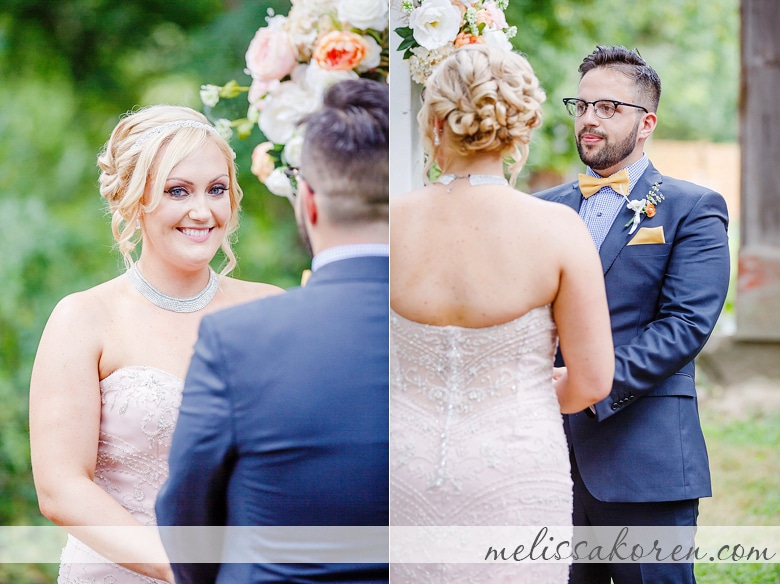 I love the rose ceremony for their mothers.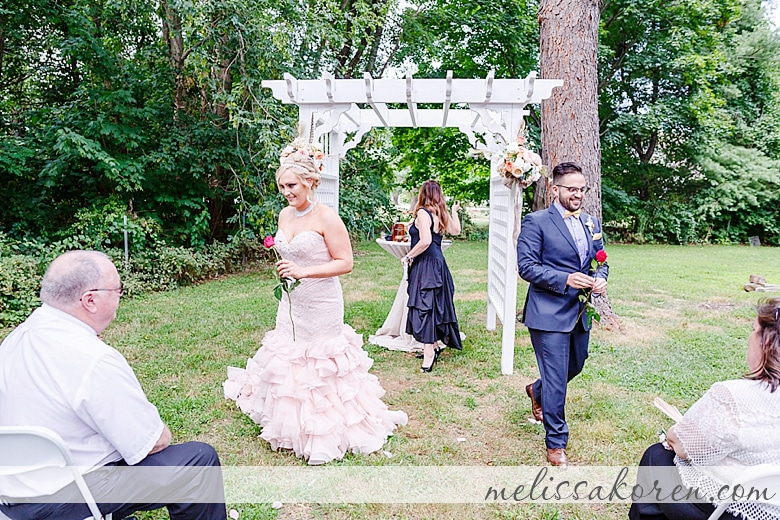 And the best part of a ceremony I've ever seen – a celebratory shot of whiskey!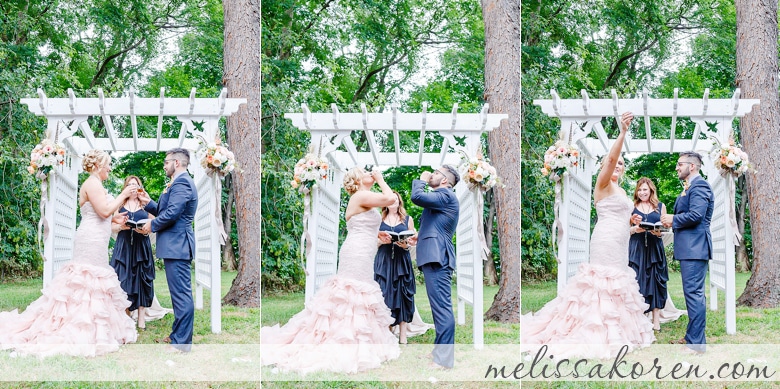 The vows. The kiss. And the beginning of forever.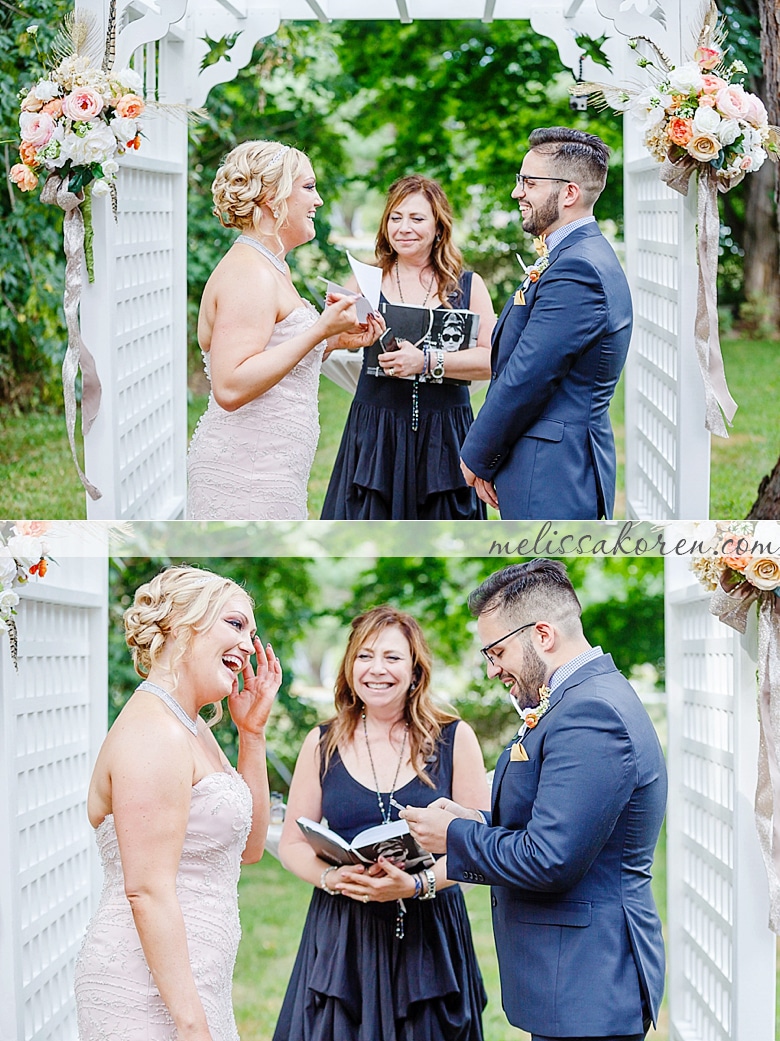 Group Shot!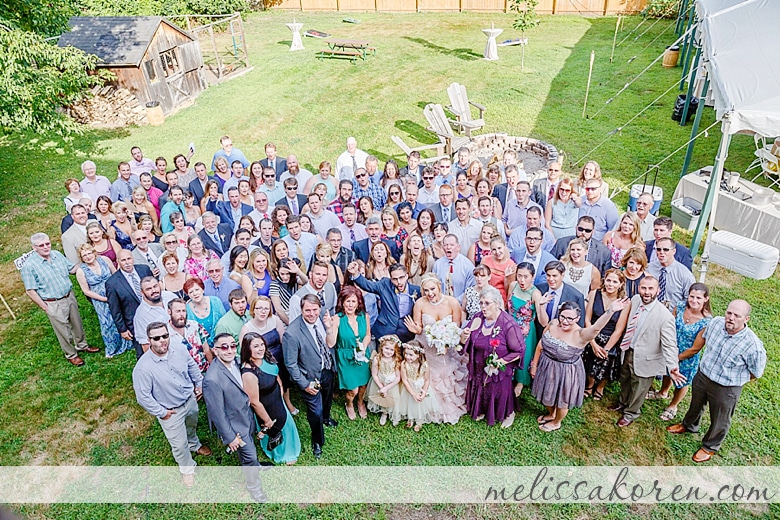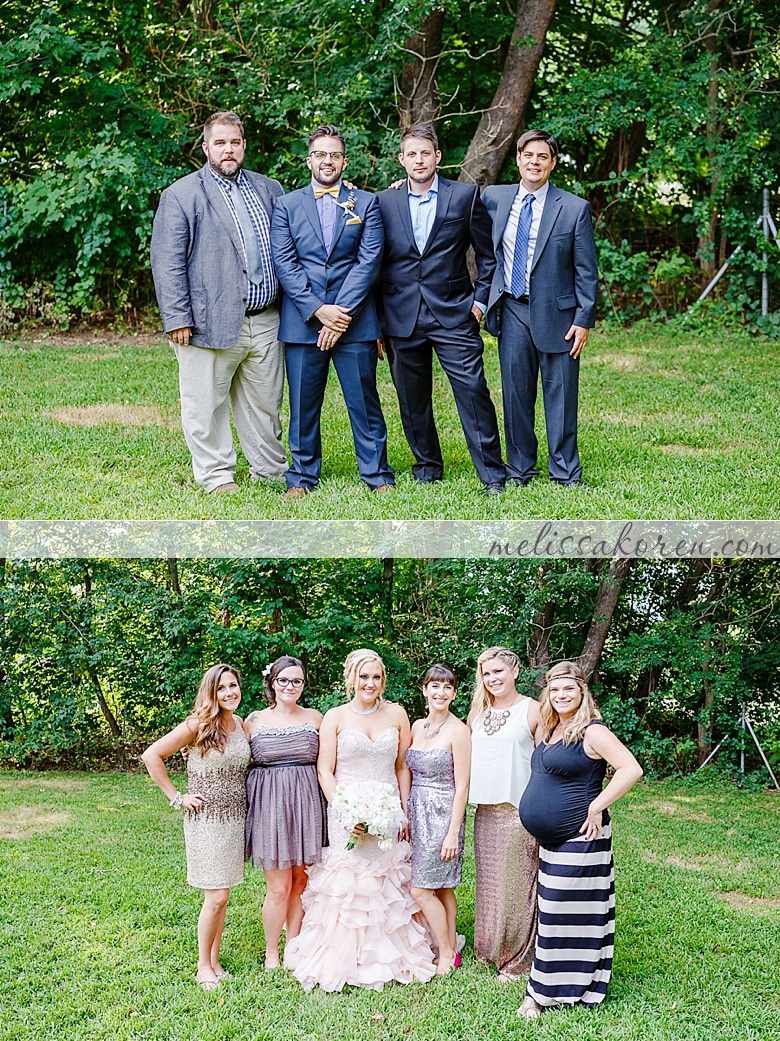 They didn't have a formal wedding party, but asked some of their closest friends to adorn sparkles and be in some photos with them – including a serious of personality shots. I always love these!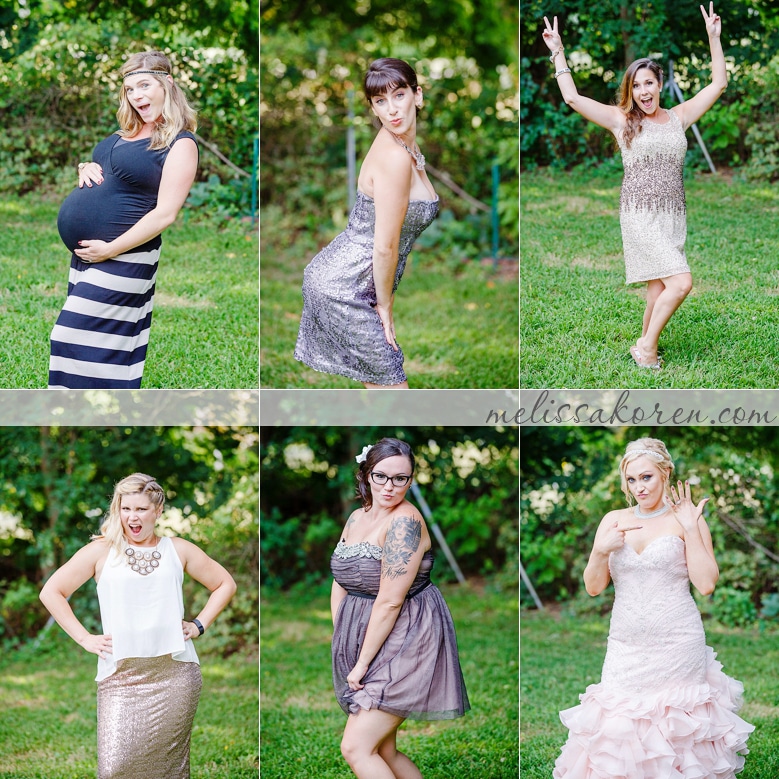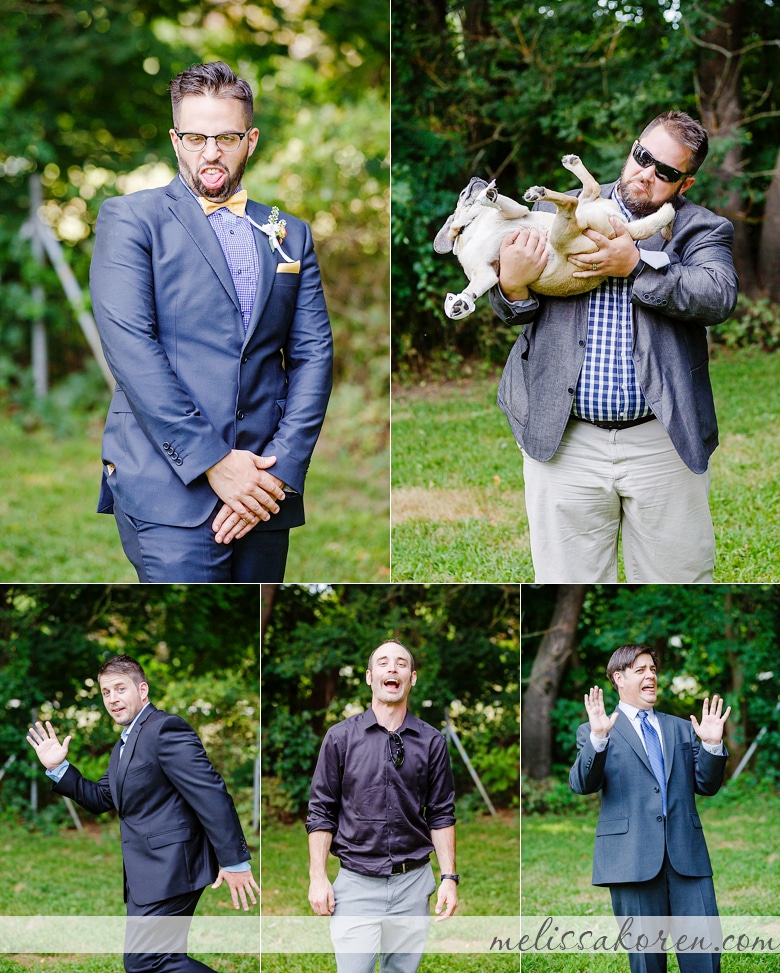 The bouquet is nice and all, but I think they look way more natural with their signature drinks in hand!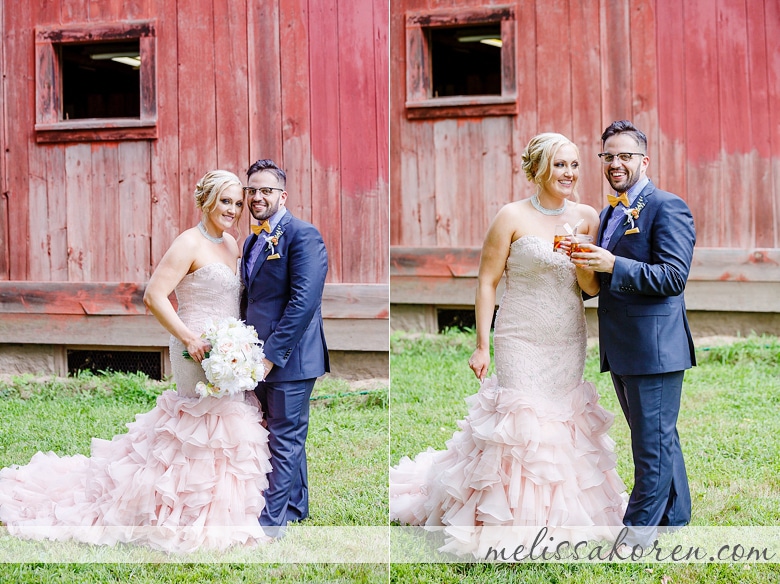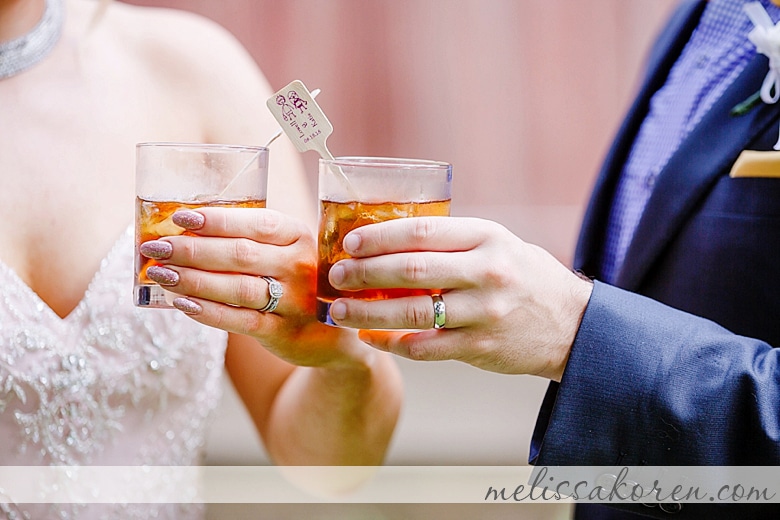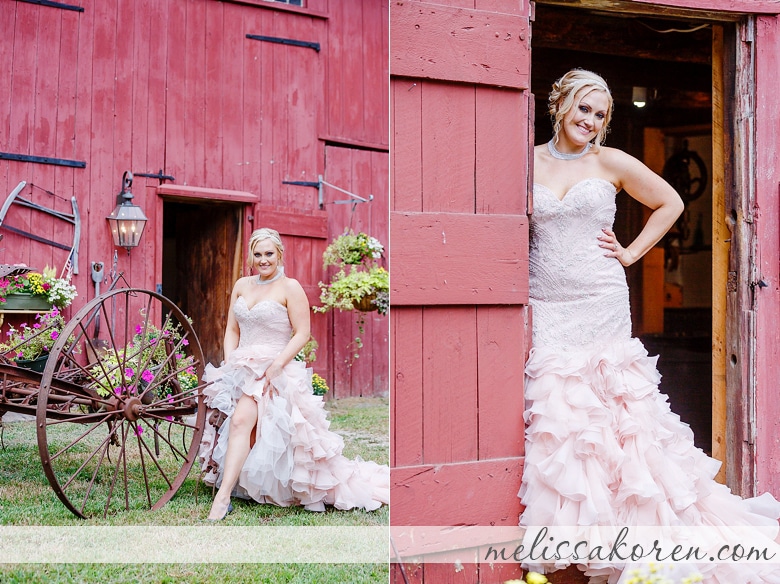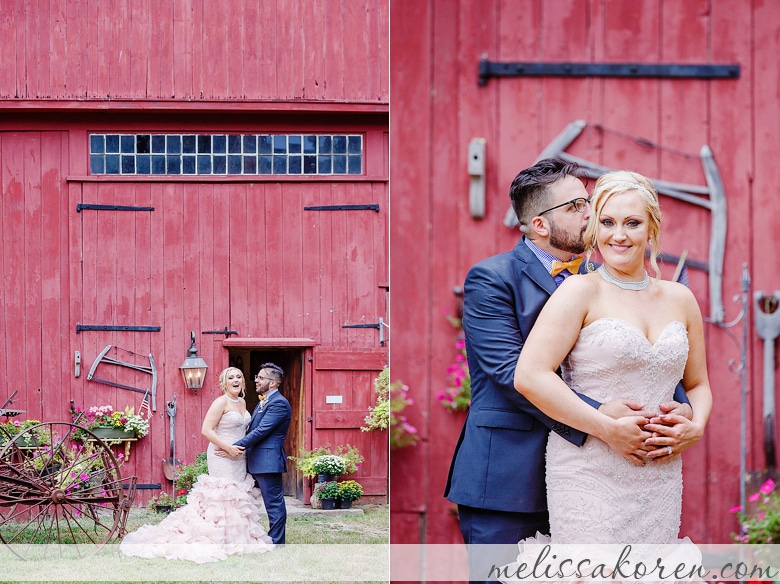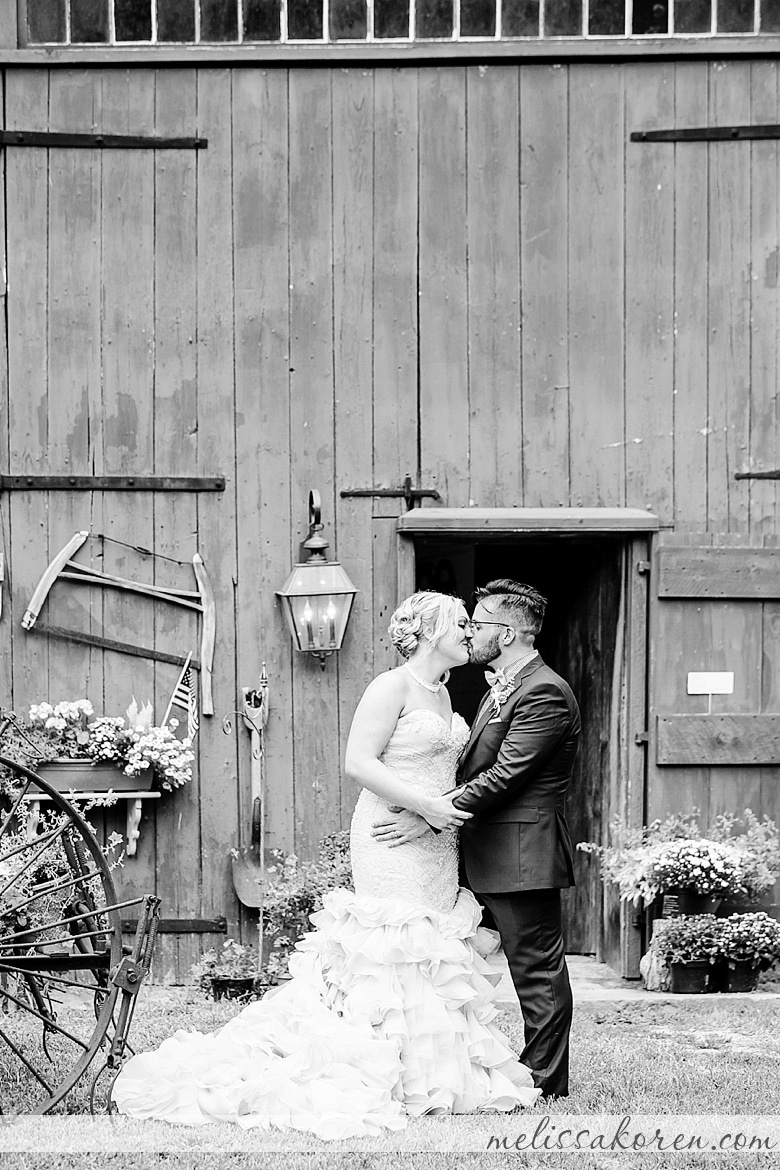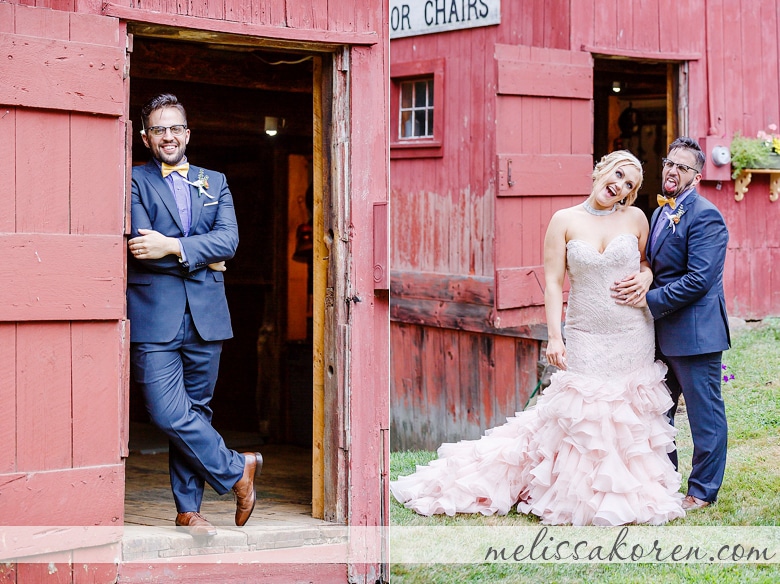 And then, it was time to PAR-TAY. Check out these beautiful tablescapes and details.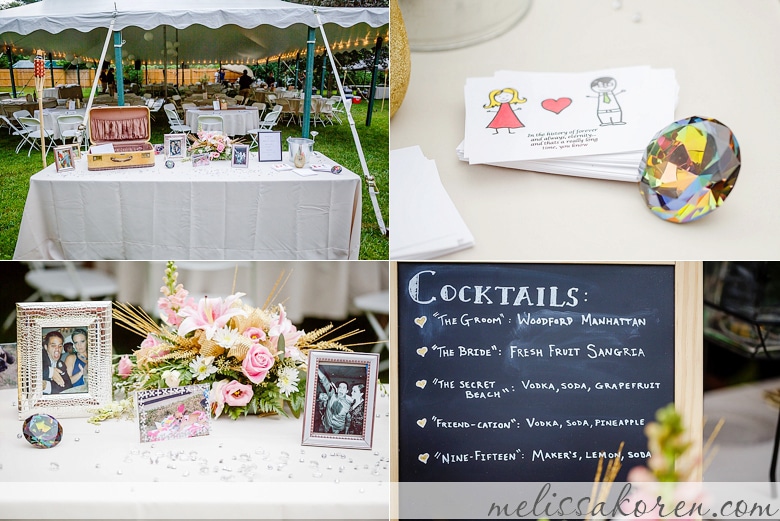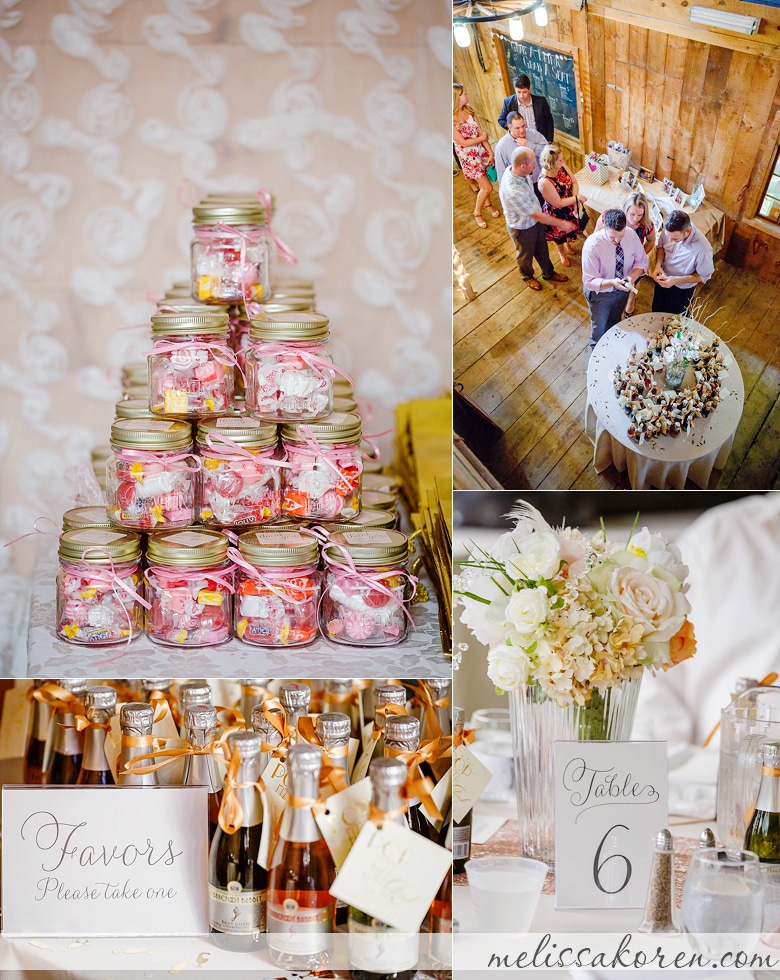 The cocktail hour was in full swing, and it was just about time to introduce the bride and groom – and –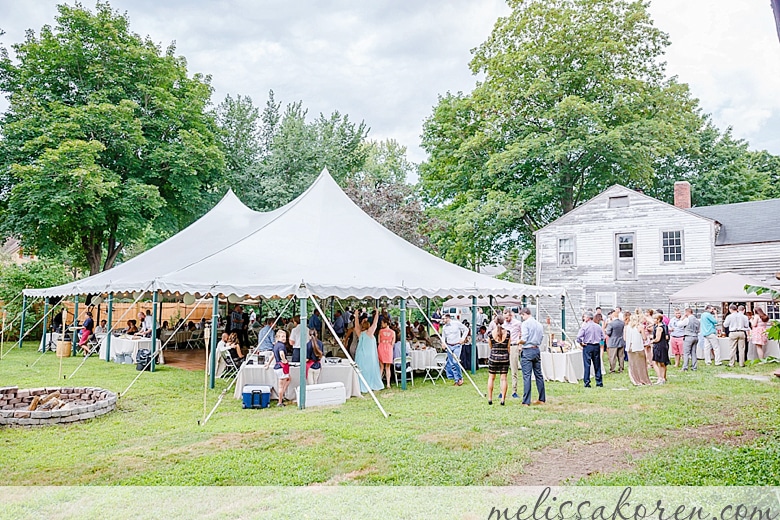 DOWNPOUR.  But it was no big deal – by that point, they were so excited to party they decided to let the rain be part of the adventure and ran through it to get to the tent and commence their first dance.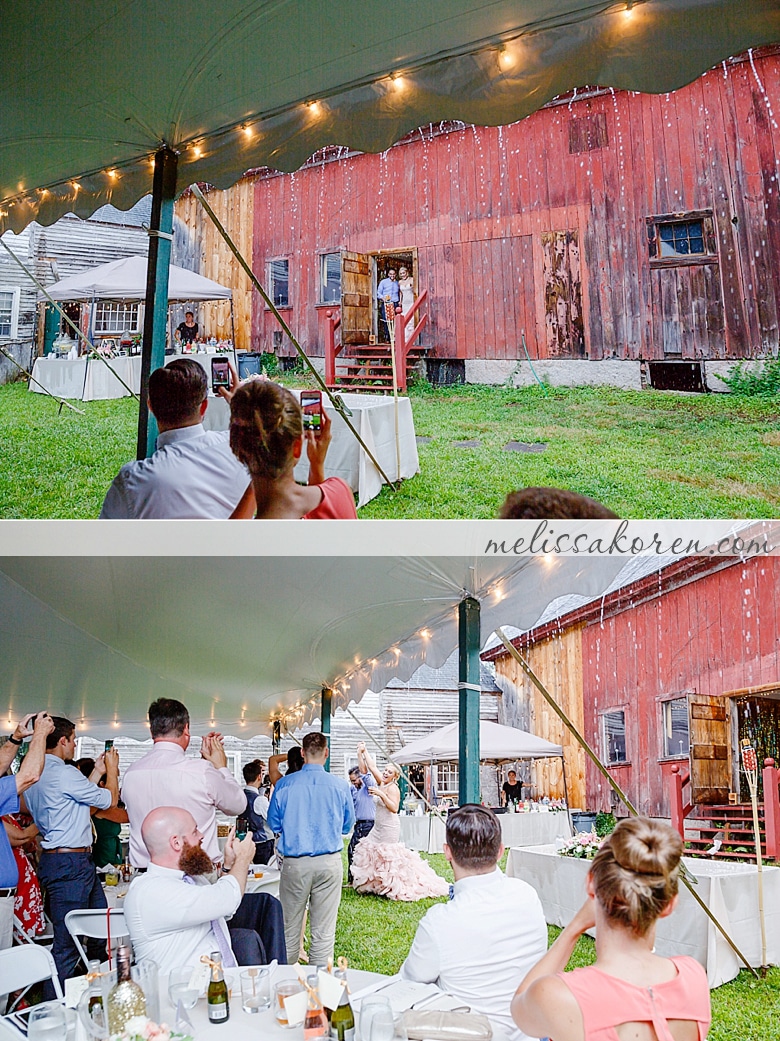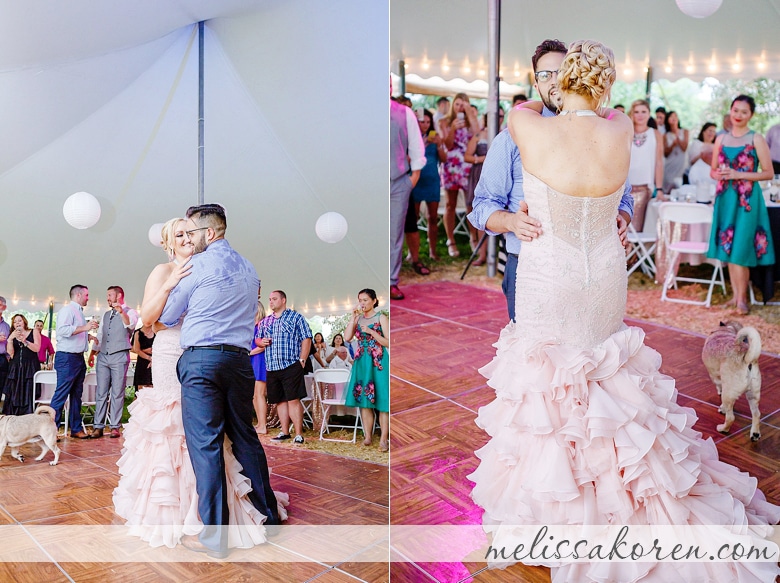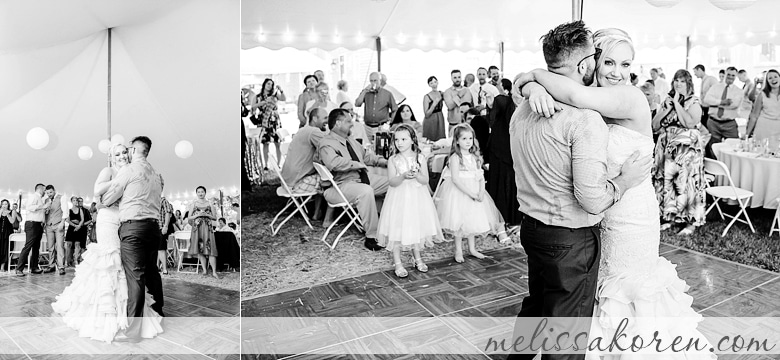 Best wedding food stations I've seen since our wedding.  Including, but not limited to a taco bar, a mashed potato bar, and a mac & cheese station.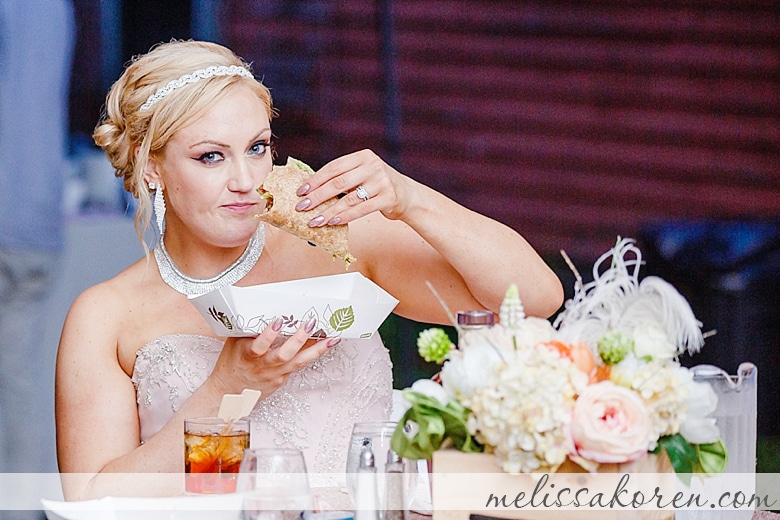 The humidity was oppressive but that didn't stop anyone from shaking their money-makers on the dance floor… These folks know how to have a good time.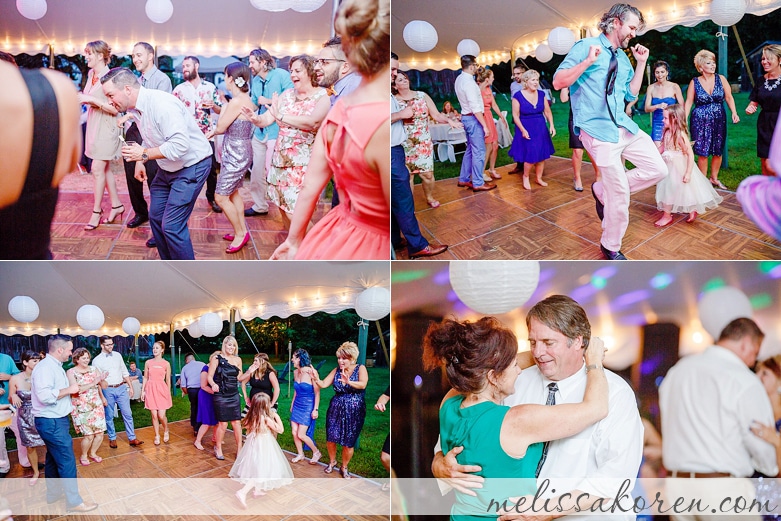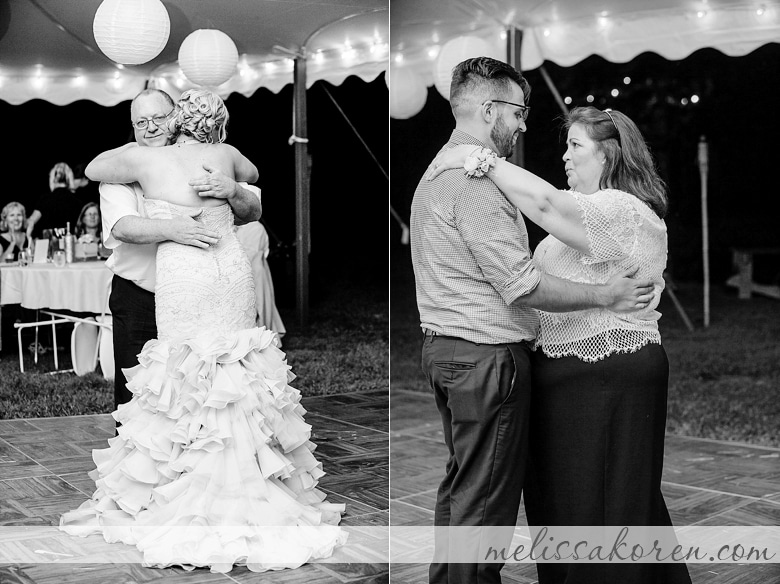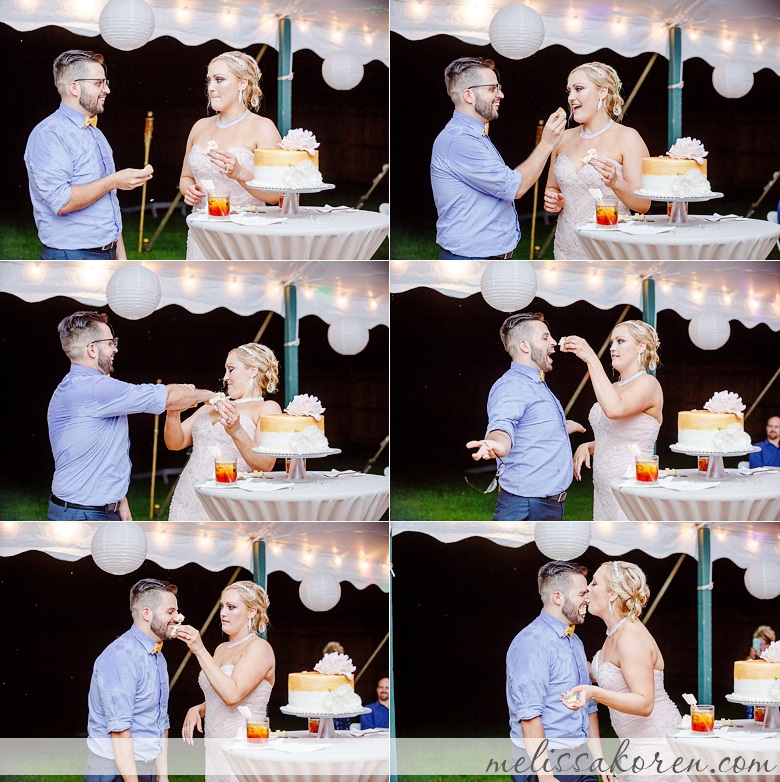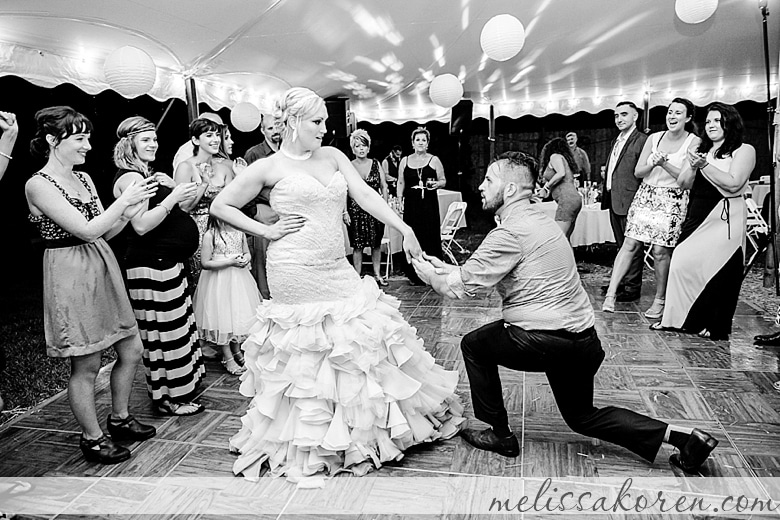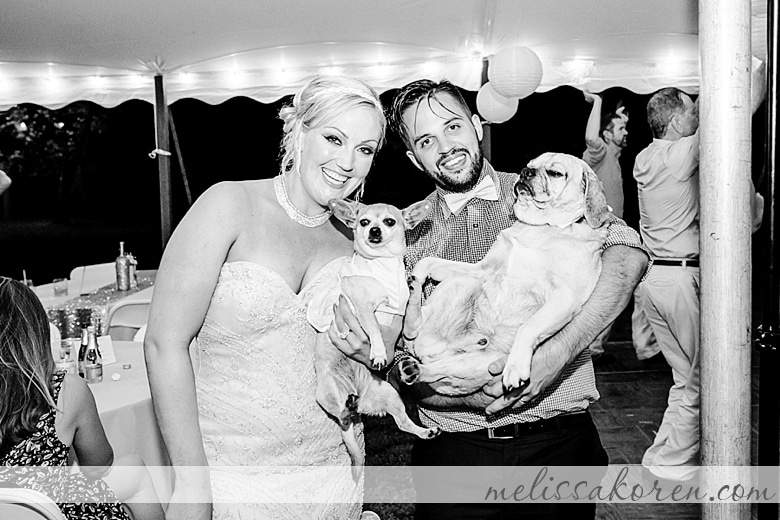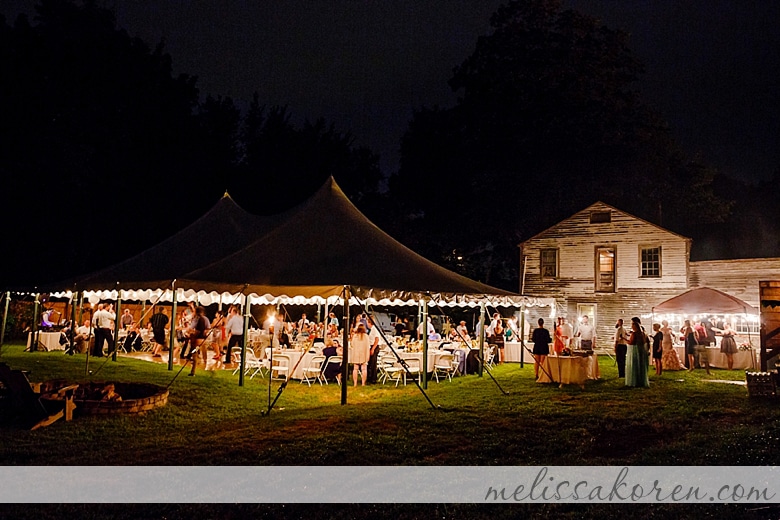 The rain left and the evening coolness kicked in.  I think Katie & Nicole mentioned they partied well into the wee hours of the morning.  I can only imagine the stories!
Thank you, friends, for having me back to your family.  I kind of never want to leave 😉
southern NH backyard tented wedding