Just last week I shared with you Sukey & Bob's engagement photos. The weather this summer was just mean. A rainy rainy June and July only got slightly better. However, these two eeked the most out of their day!
I arrived at the Wentworth while they were finishing up Sukey's finishing touches. She was Stunning. This was not a surprise as she's an amazing and gorgeous person, but it still took your breath away.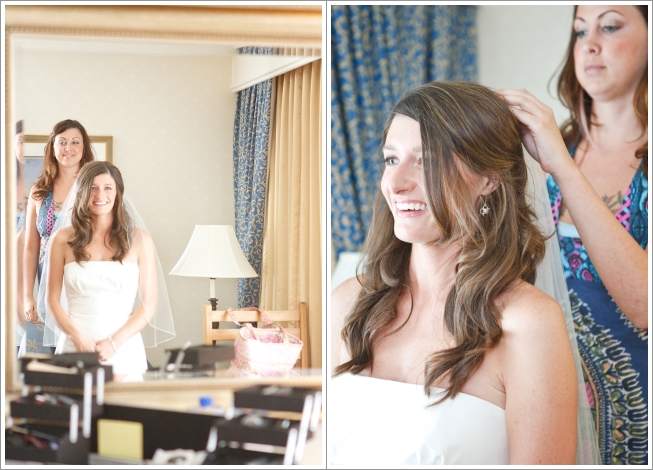 The beautiful flowers by Ambrosia Gardens in Portsmouth, NH. So dainty and I love the splash of blue.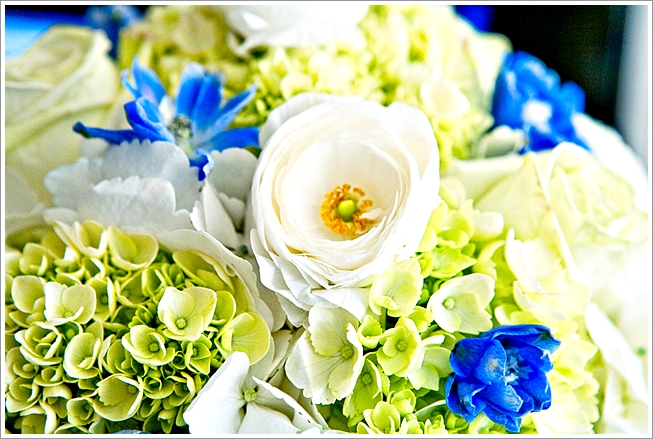 Shortly there after some of the girls piled into the car to head over to the ceremony site.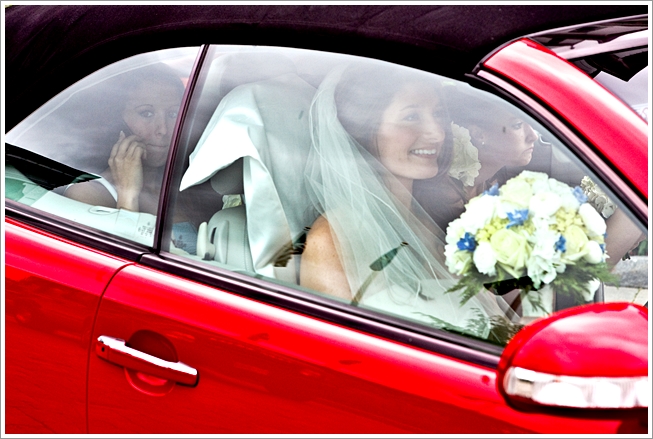 The rain was a little too threatening so they had to make the decision to move the ceremony in the tent, which proved to be a good idea as it did rain for a bit during their nuptuals.
It made ZERO impact on the happiness though. This family is glowing!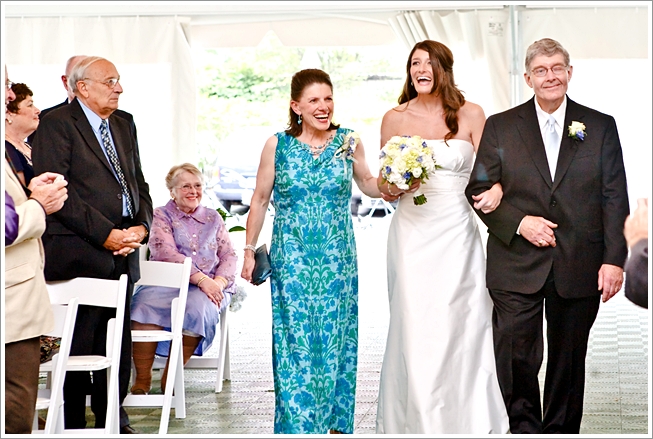 I love that they both walked her down the aisle. And that they both got to kiss her cheek to help set her at ease.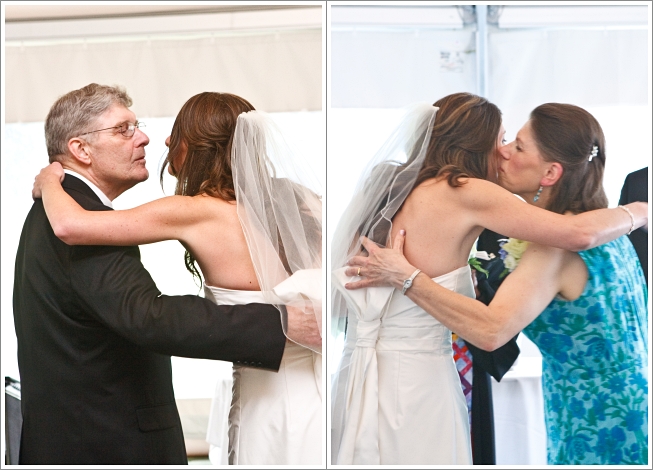 The sweetest bridesmaids, they were all so captivated by the ceremony, but how could you not be with this gorgeousness!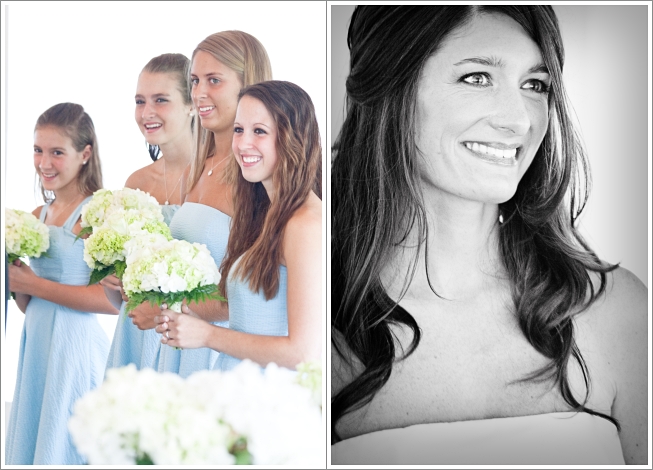 The tent was great – it was very visually appealing, I love the lines.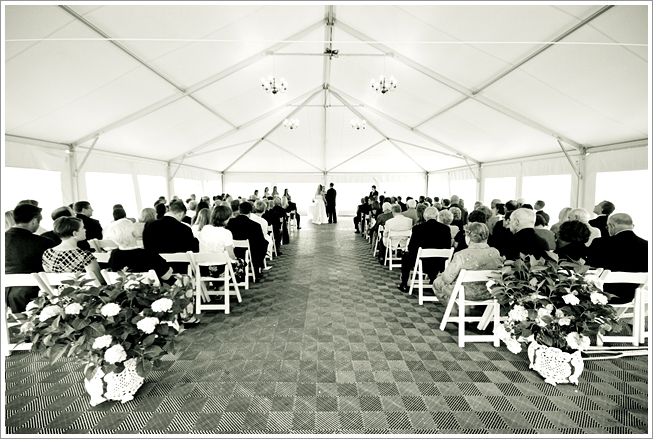 They had a great sand ceremony – I bet it makes a great addition to their home!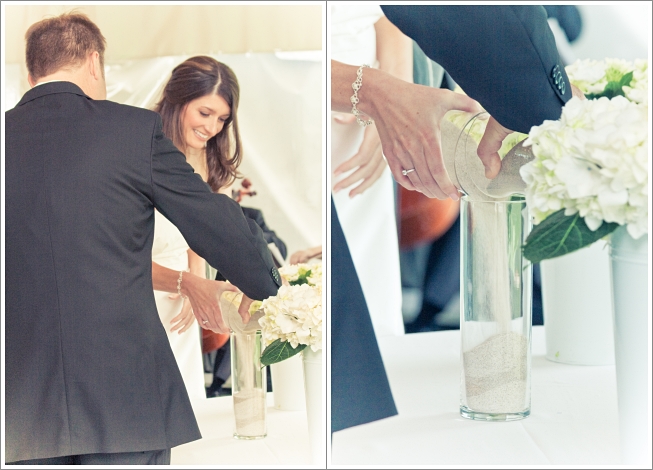 Future photographers of America! I love it!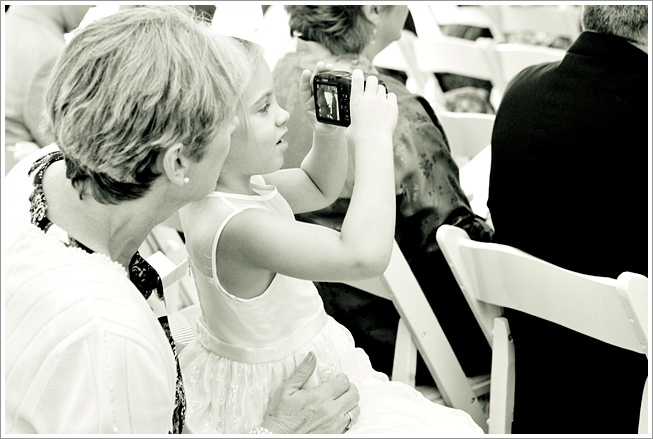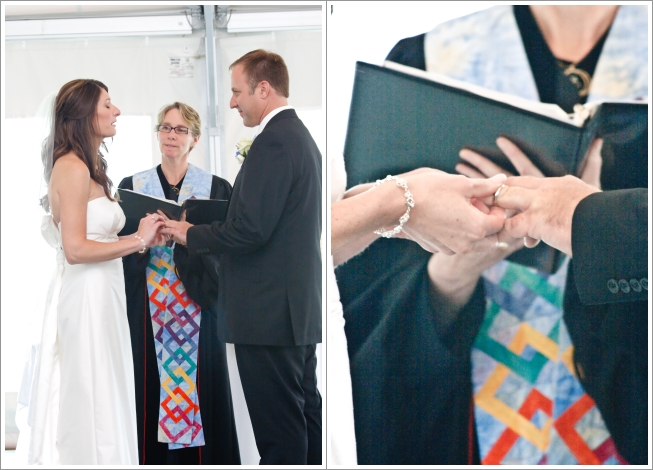 I love these two – this photo of Bob was actually when I arrived at the tent before the ceremony and let him know that Sukey was here and we'd be starting in just a bit. He was BEAMING!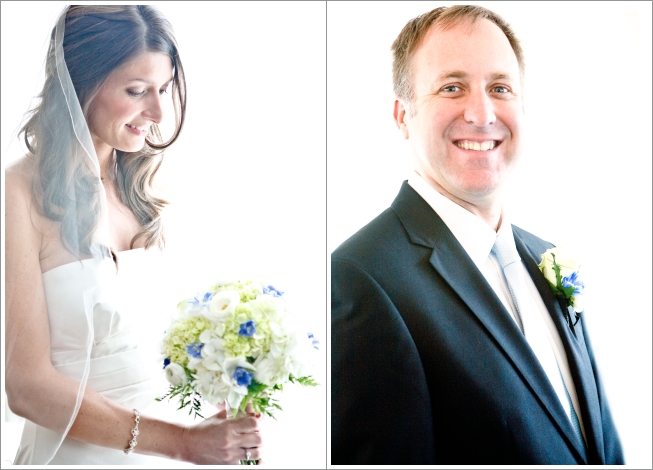 Sukey did something very unique – she has a lot of very special wonderful women in her life and so she asked them all to pick dresses of their choosing in a specific color and honored them each with a single rose. In addition to the young bridesmaids – it was a fabulous crew!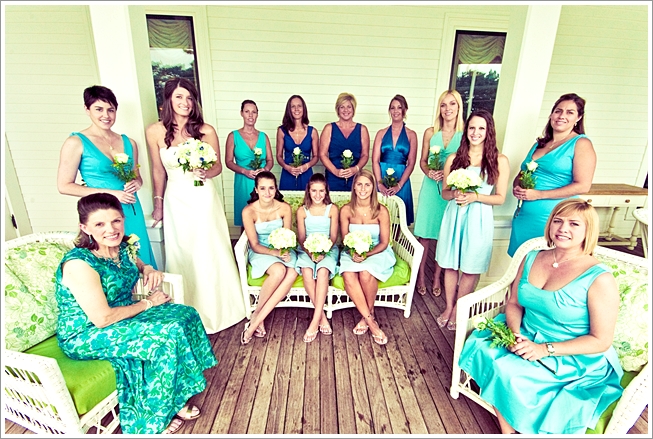 The men weren't too shabby themselves!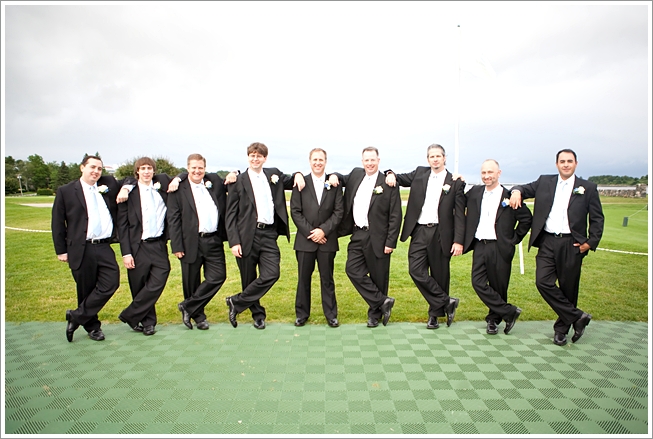 The wonderful staff at the Wentworth Country Club took us golf carting to their beautiful bridge –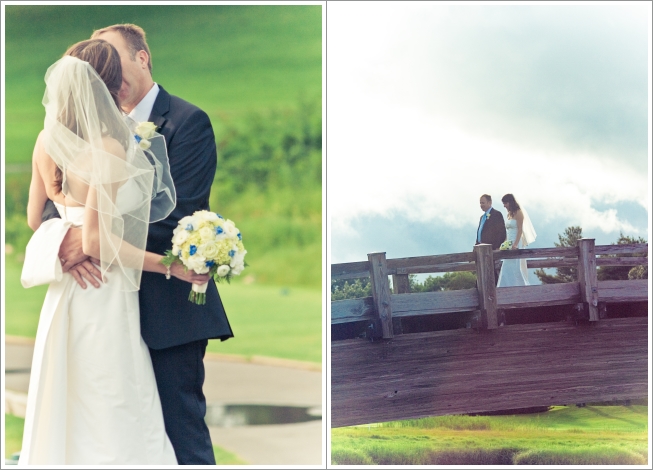 And back again to the ocean side –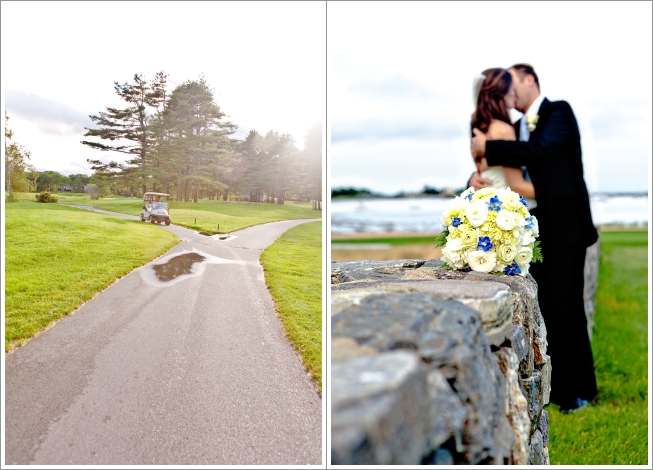 Then it was time to get down and enjoy the reception! The sun showed up and stayed around and it was perfect!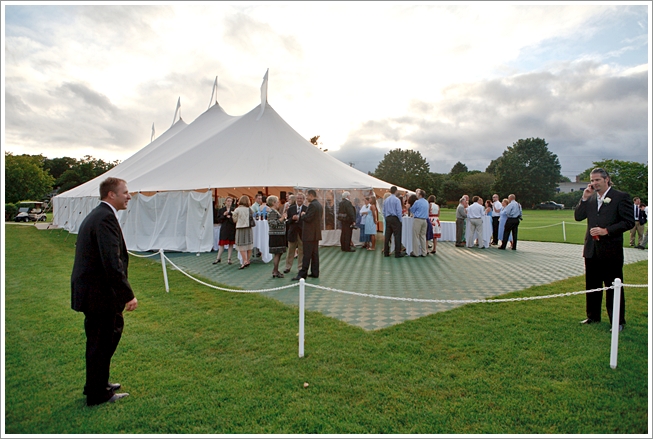 Their soft blue striped theme was perfect for this July seaside wedding!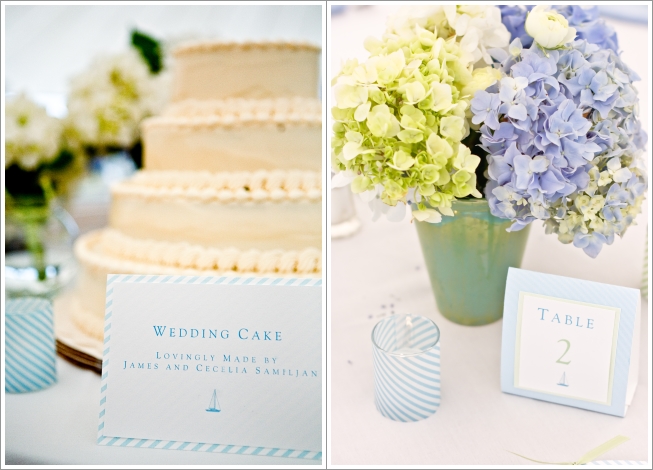 As with everything else that day, and I'm sure in Sukey's life, her parents shared in their speech together. I love the way her dad looks at her mom.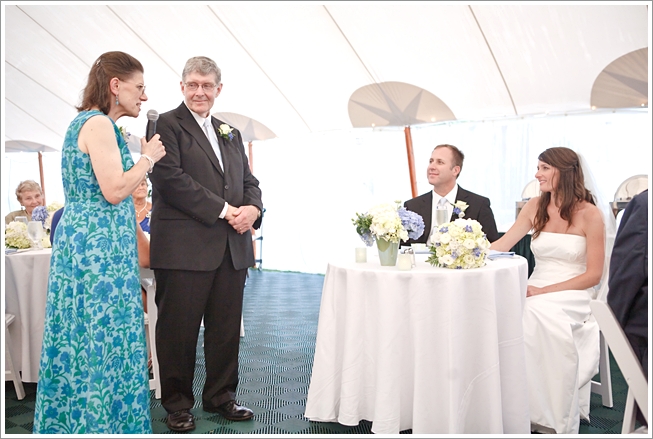 Each of Bob's groomsmen took a stab at a speech. They were banned from saying one particular word. But uh, I can't remember what that word was. It made it a lot more fun though!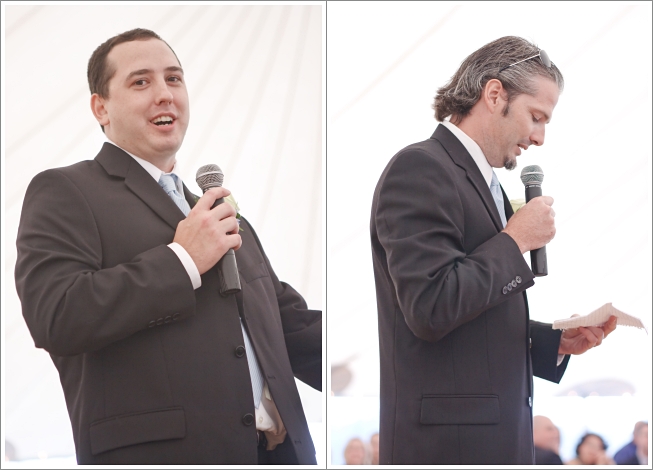 They all had a different approach – from standard paper –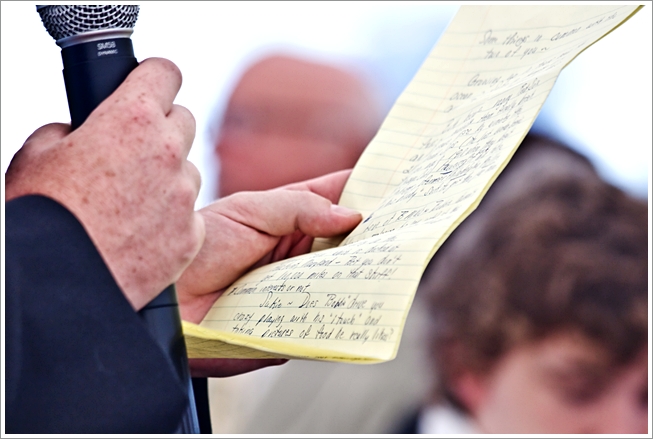 To notes on the back of their room key. HA!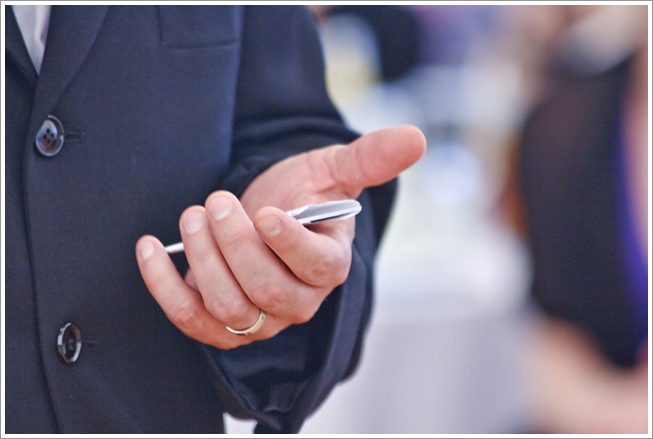 Time to cut the (tasty tasty!) cake.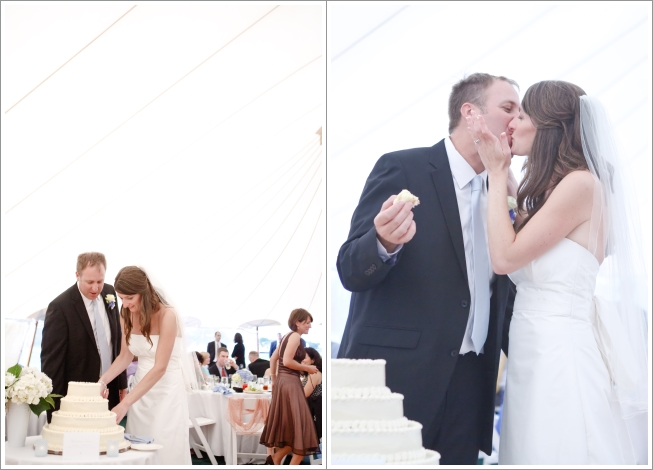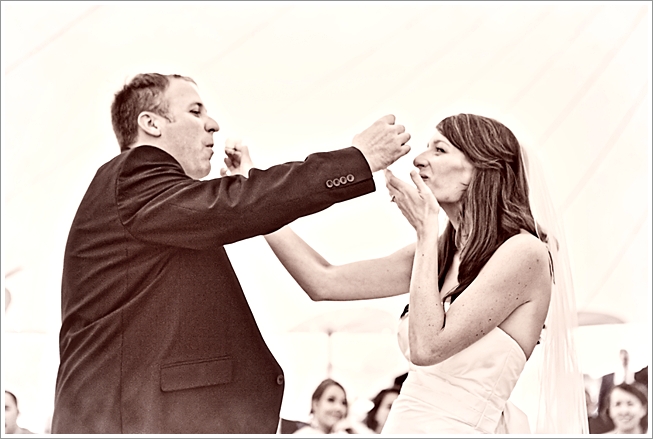 And a dance with dad.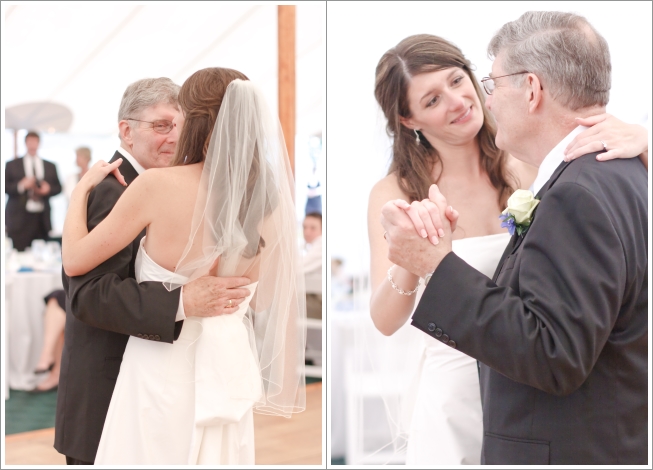 While mom watched every second.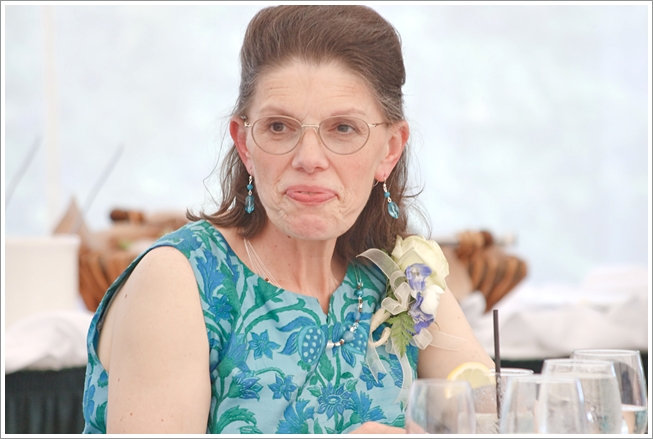 Then it was time to toss the bouquet – I love the look of concentration on Sukey's face!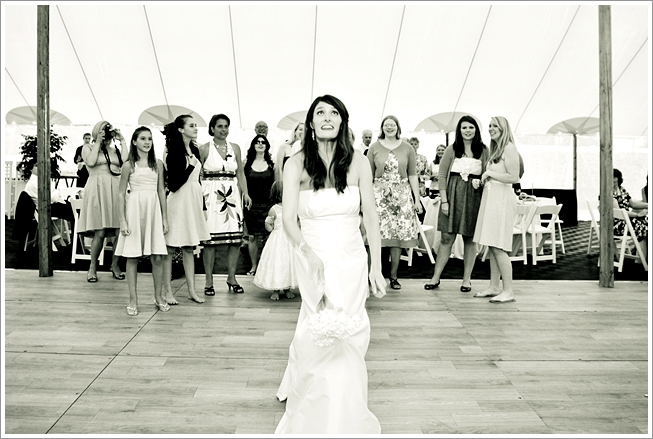 This lucky lady caught the bouquet but the little girls were MUCH more interested in having a turn with it.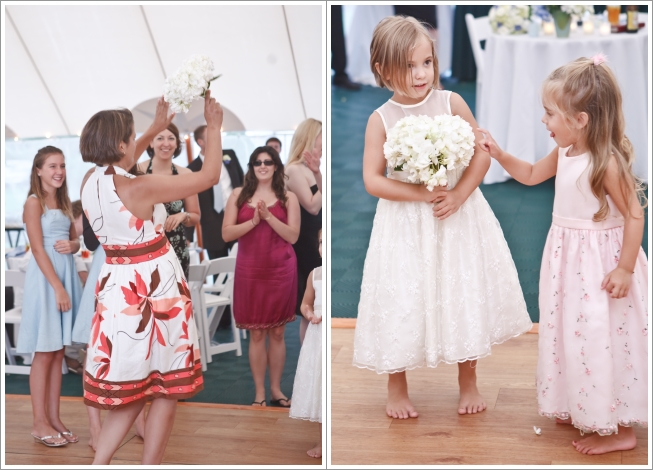 I can't express how much I enjoyed working with Sukey & Bob on their wedding and meeting their family and friends. They certainly have a foundation of, and are surrounded by, so much love and support I'm sure they will be together for as long as they can imagine.
~MelissaKoren
These photos are SO amazing!! Wow! I checked your web site last night and we found the gallery that way and spent the evening reminiscing. I can't get over how many of these 900+ photos are absolutely outstanding! I'm a little overwhelmed with work at the moment to make this as eloquent a testimonial as I would like to but – wow — am I SO glad we had you capturing the day! You got so many moments that I missed, and picked up so many little details.
Here's a telling remark which is attests to your ability to be all seeing, all knowing. We were looking at some of the photos you got of the guests and Bob commented "Oh, she must have taken these while we were doing photos outside" He quickly realized the error of his logic since you would have had to have been outside with us taking the photos, but it kind of speaks to how well you multi-task and how unintrusive you are too.
I think someone with 2 assistants would have been hard pressed to get the same coverage. I will write more later because I have so many thoughts on how great you are for about 1,000 reasons!
Again, you did such an amazing job with the photos. I'm so, so glad we went with you as our photographer. If I can ever be a reference or help promote you in any way, please let me know! ~Sukey