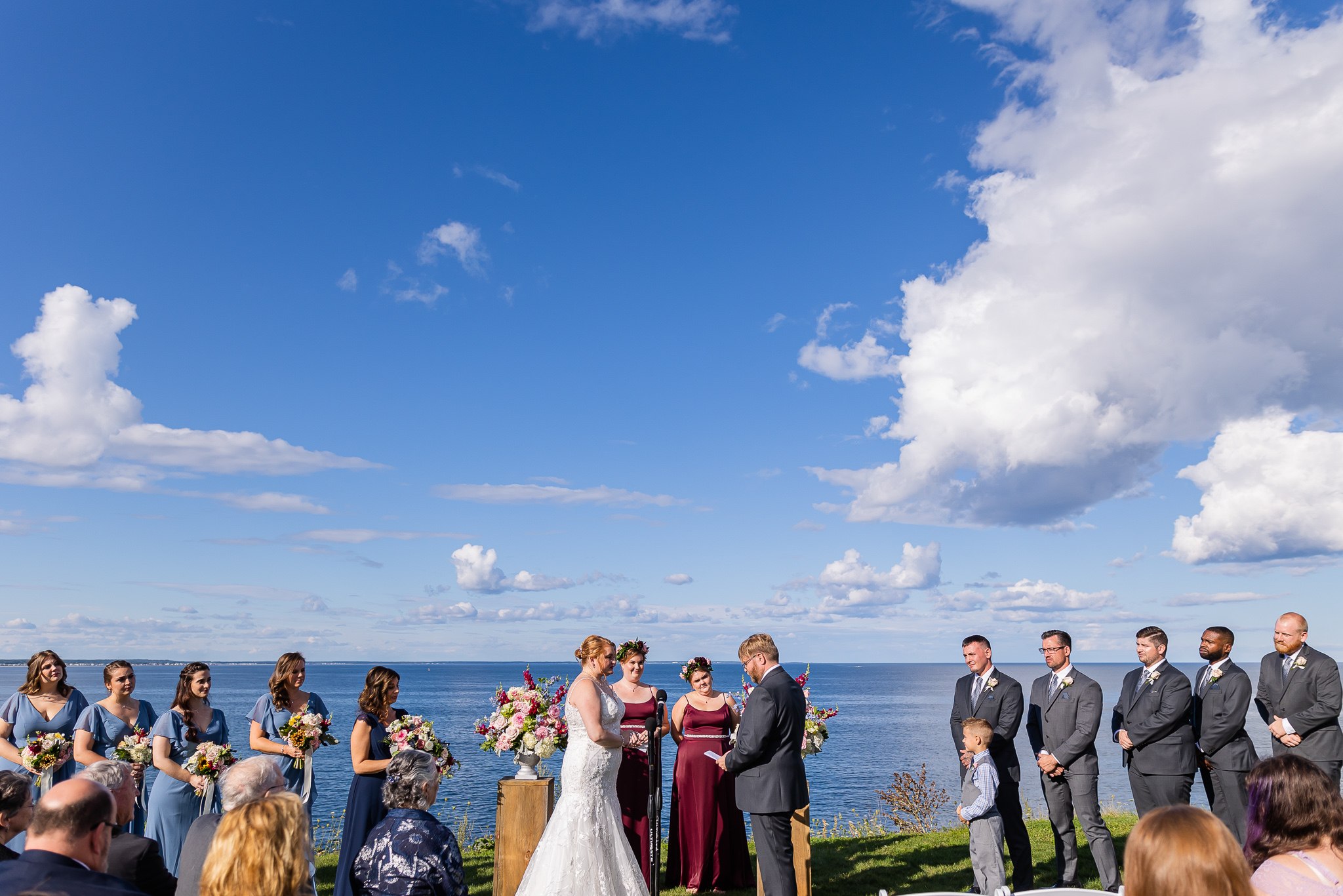 My love affair with the Cliff House is pretty well documented at this point. My love affair with Vicki + Stephen and their Summer Cliff House Wedding? That's a whole new chapter!
As I drove to the wedding, it very unexpectedly started raining. I looked at my radar and was dismayed, however – it looked like it was going to disappear as quickly as it had appeared.
And disappeared it did! It knew better than to mess with this idyllic day!
Nothing was going to keep these two from their picturesque Cliff House Ceremony!
The sky was ridiculously blue, the dress was amazingly fitted, and their crew of loved ones couldn't have made for a better party.
I love the mix of colors in their dresses. I just kept exclaiming how pretty everything was! The blues against the blue sky.. the wine-colored dresses for the officiants.
Speaking of the officiants… Vicki and Stephen are so loved and supported. Their daughters planned and executed the whole ceremony – talk about a family affair!
The Atlantic Ballroom at the Cliff House is jaw dropping.
The spheres of light, the view of the horizon, the decorative possibilities are endless. What Minka Fine Flowers did was absolutely understand and romantic. Much like the couple!
It was a perfect day and I was so grateful to have been a part of it!