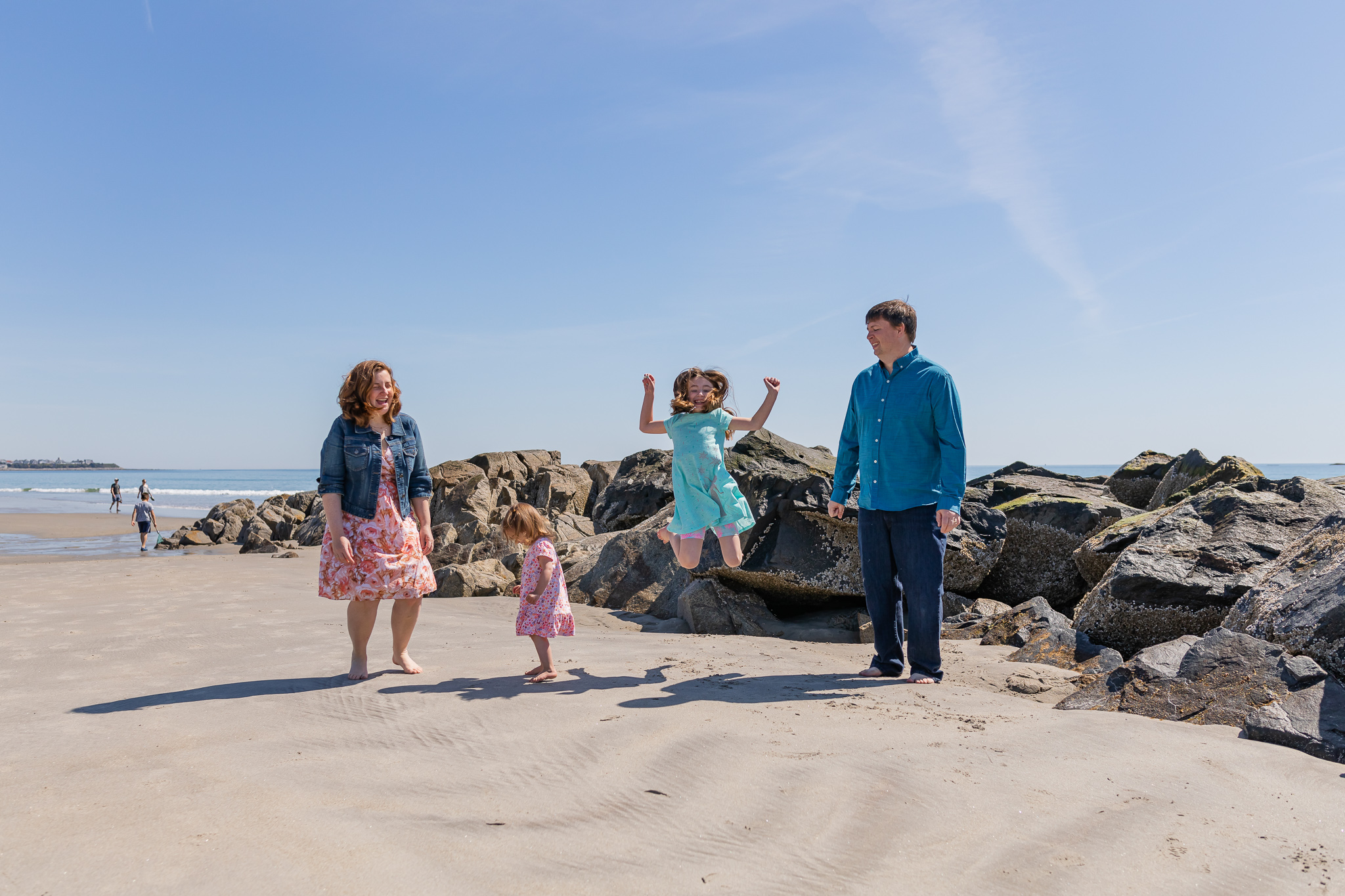 One of my favorite things about NH Seabrook Beach Family Photos is helping littles, (and hello, sometimes bigs too) come out of their shells.
This early morning May session started off a little quiet and unsure. There was a little chill in the air. The girls were still a little sleepy.
And they definitely weren't sure what the deal was with this crazy lady following them to the beach 😂
Once we found common ground, however, the fun started.
I have a tattoo of an elephant family on my leg and the girls noticed it and became very excited to show me "Elephant Rock" – (A name they made up I think, but maybe it's what it's called!)
Either way, it was the ice breaker we needed. We worked our way across the beach towards "Elephant Rock" chatting and laughing. Taking a few pictures as we walked. Helping the littlest little get used to me and my camera.
Once we got to the rock though, she was all full of ideas and direction! Her direction was mostly, I'm going to stand here and you're going to revolve around me 😂. But it worked just fine!
It was such a fun morning! Thanks for taking a look at these NH Seabrook Beach Family Photos!