We met Nicole & Victoria … a million years ago through a mutual friend.  When the made the decision to become parents I knew that they would master it with grace and elegence as they do everything else.   So one spur of the moment Sunday shortly before their baby made a timely arrival, I headed over to visit with them and take some shots of this impending family.
This is one of my favorite photos of all time.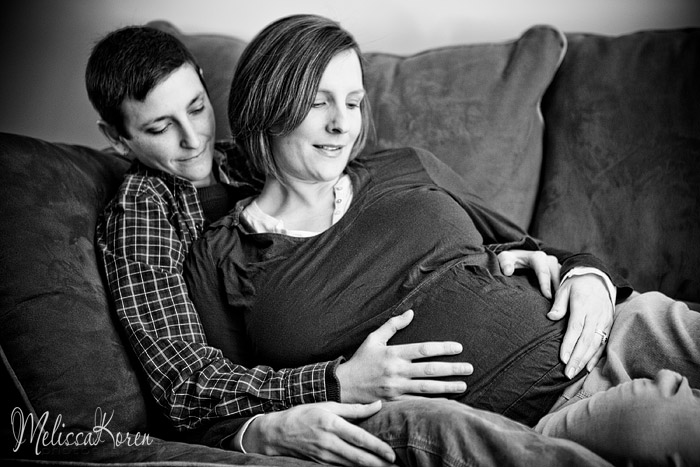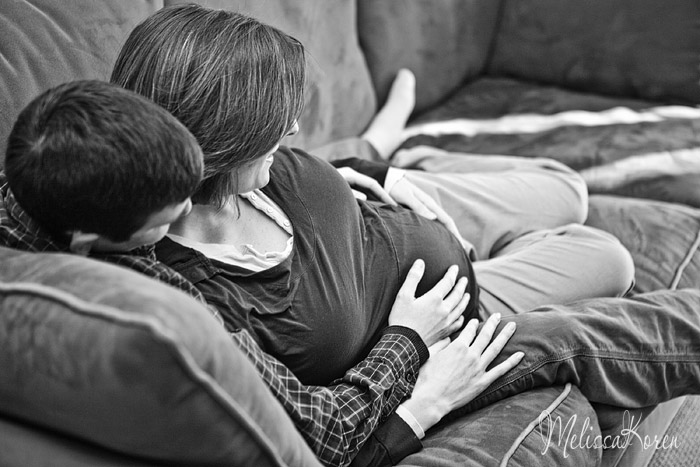 I've always envied their decor – and it makes for great photos 🙂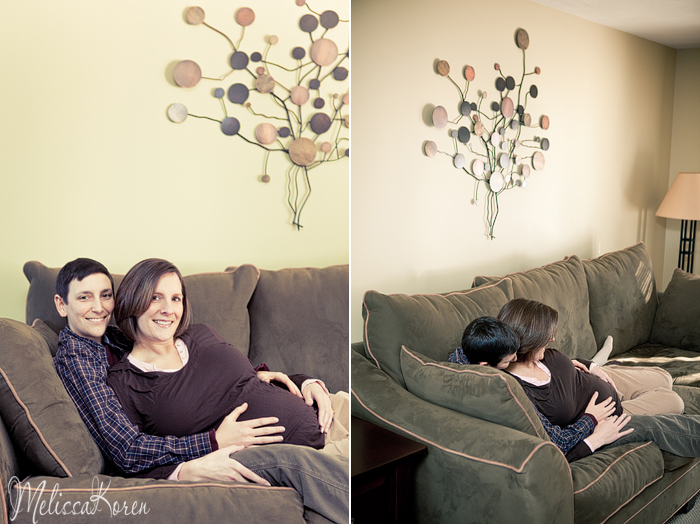 Victoria is always beautiful, but motherhood truly agrees with her.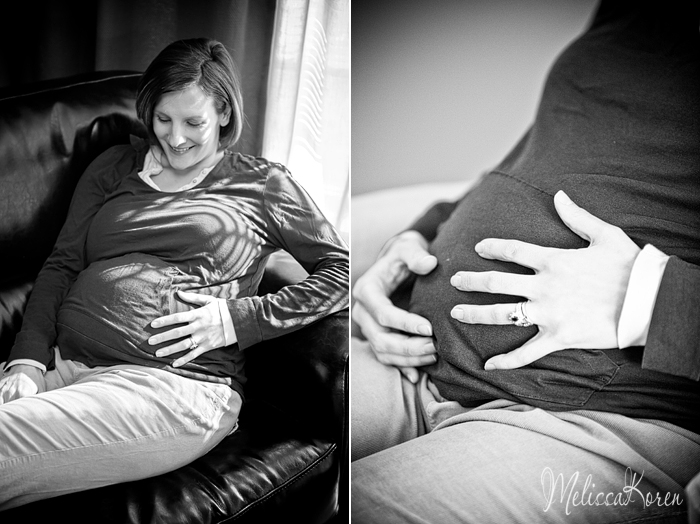 Lucia, their spoiled cat, was not so sure about the lack of lap space and not at all interseted in posing for my photo shoot.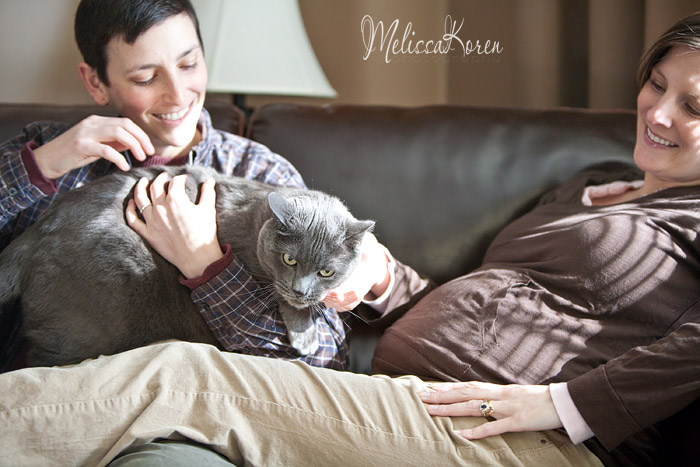 My kid didn't come with an owner's manual!  It's about time they made one of those!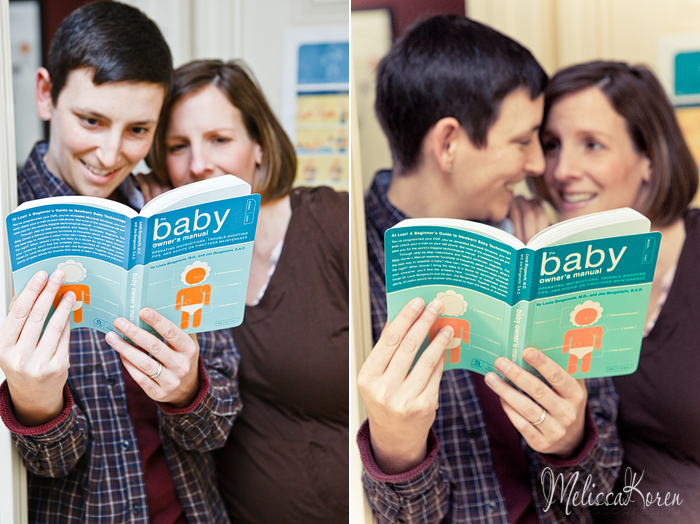 Hello Baby! We all couldn't wait to meet you!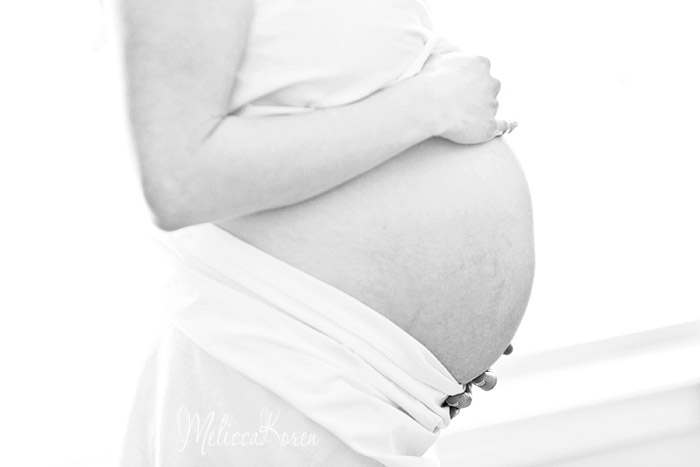 I took some photos of this cutie at 23 days – and again just the other day at 6 months!! they'll be coming down the blogline in due time. Due, get it? haha. Ok, nevermind. 😉
~MelissaKoren