Well – it was nice while it lasted – not being behind on blogs.  Alas, here it is, a day shy of Chevelle & Brodie's 5 month anniversary and I'm just now telling you all about it.
Chevelle & Brodie are sweet as pie.  After their engagement session in Prescott Park last summer, I was sure that their wedding was going to be so.much.fun – and was it ever!
I arrived at Chevelle's parents house to find this splendid setup – and all those hangers? Chevelle MADE them.  I think she should probably open her own shop on etsy; or at least open a MKP Prop shop for me!  Love them.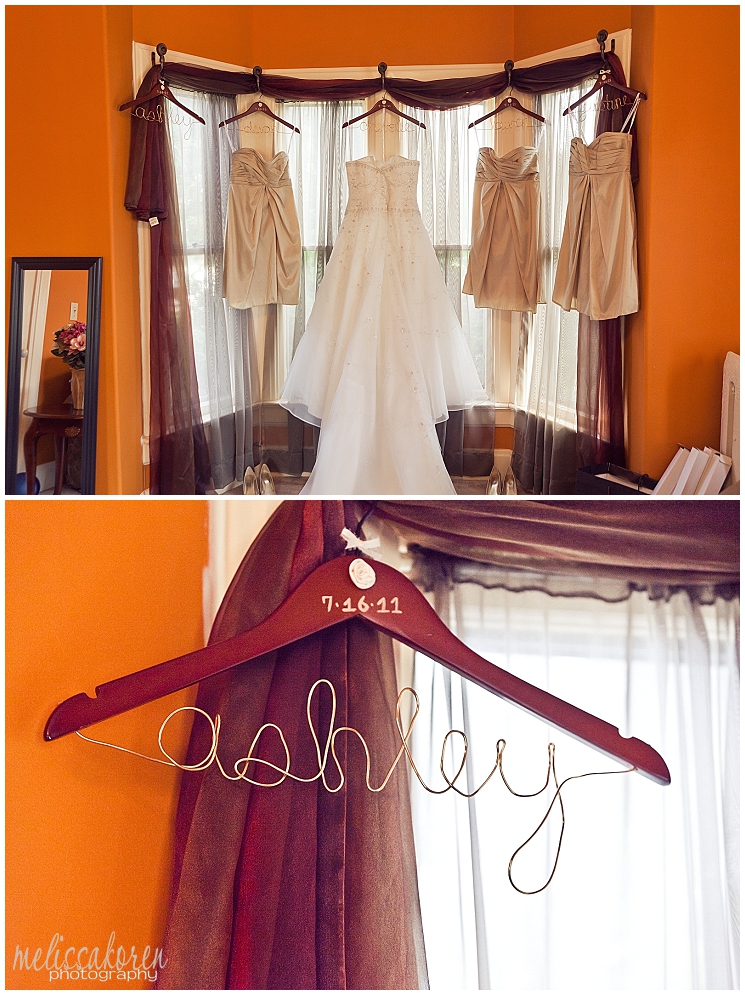 I love the getting ready shots.  Everyone doing their own thing, all dolled up, usually in t-shirts and all working toward the common goal of getting the bride married!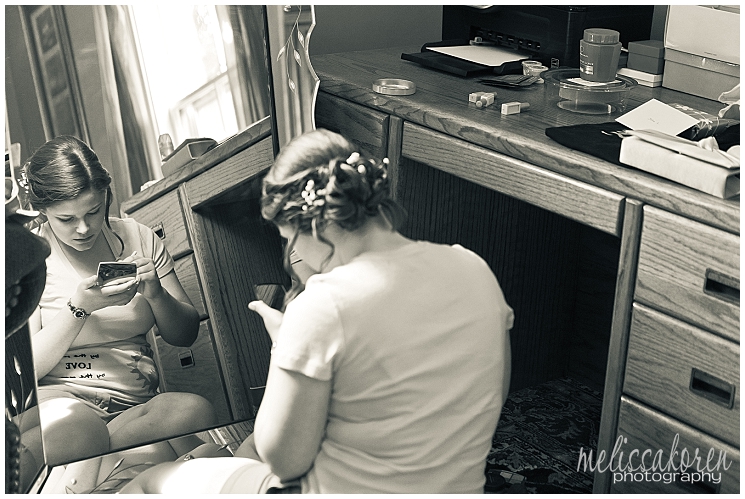 This was the first time (but not the last time) I saw this new way of making sure your dress stays lined up – having your seamstress add velcro to your undergarments.  Just make sure it's done well or it can backfire, but this was the crowning touch on making Chevelle's dress fit like a glove!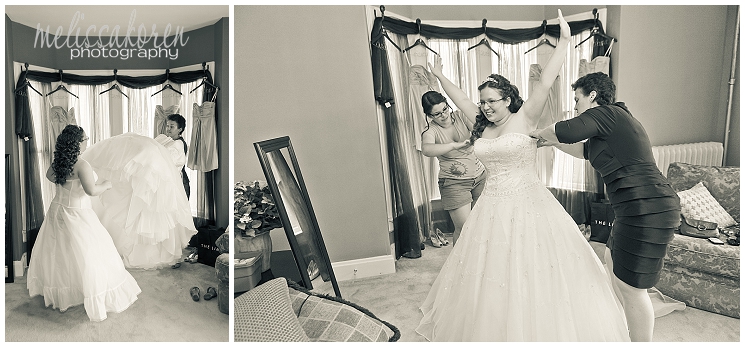 Mum helping her daughters with their final touches – included de-lipsticking the teeth!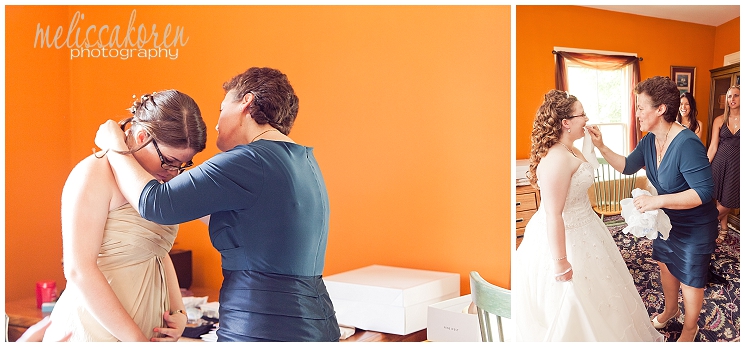 And dad… ready to fight a duel?  Watch out Brodie!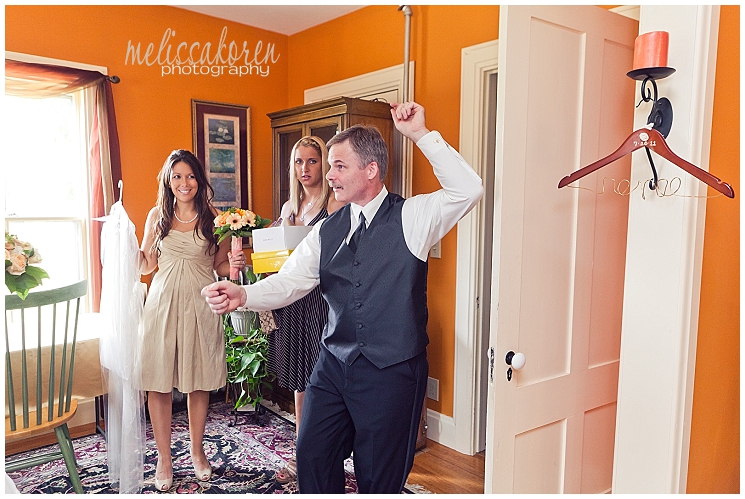 I got to ride in the limo with the girls which is always SO much fun.  The subtle champagne & peach color scheme was so beautiful.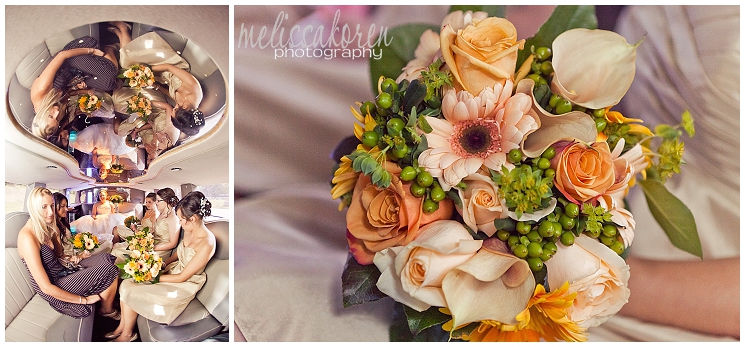 When we arrived the girls hung out in the limo and I went in to check on Brodie.  He and his brother were holed up at the back of the church; trying to keep entertained.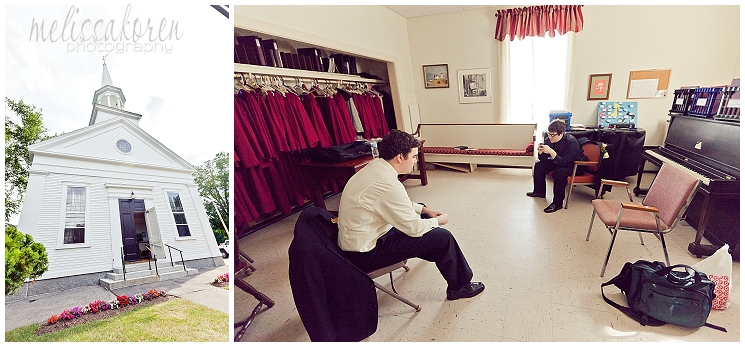 Then, it was time to get married!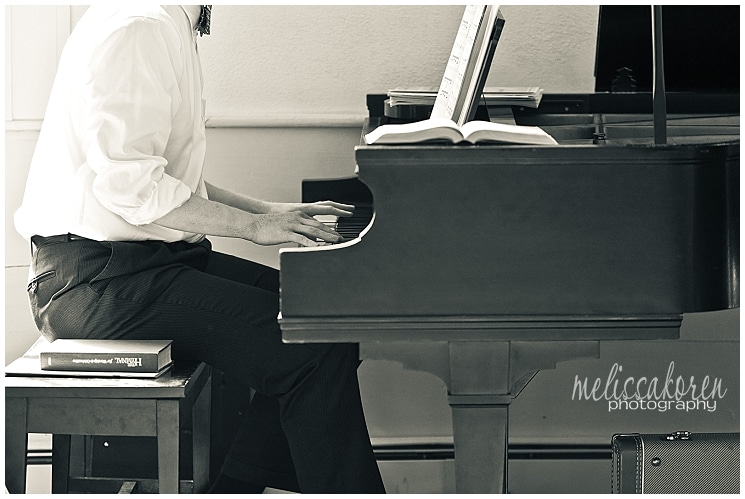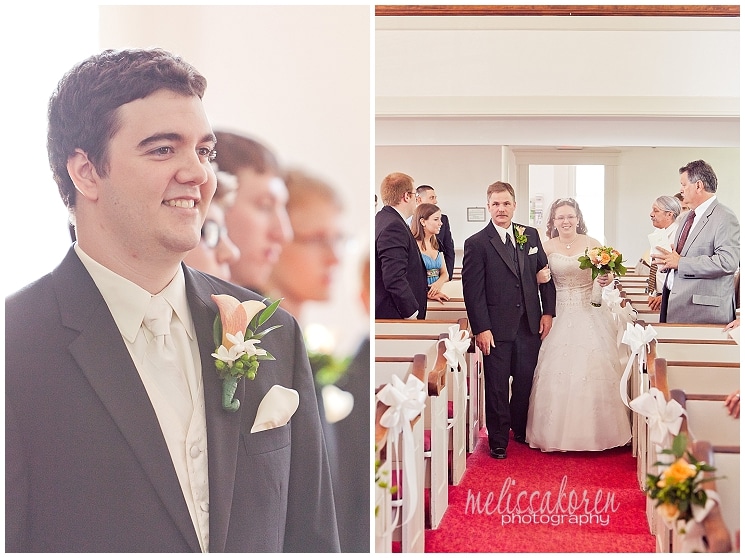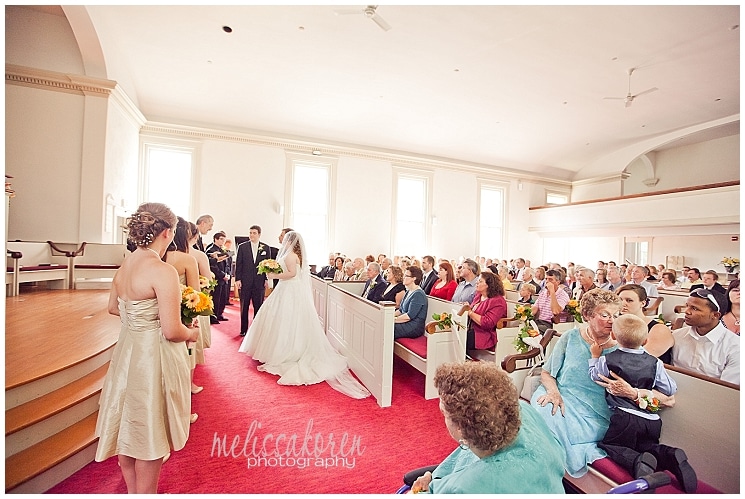 It was a wonderful ceremony full of light & love & foreverness.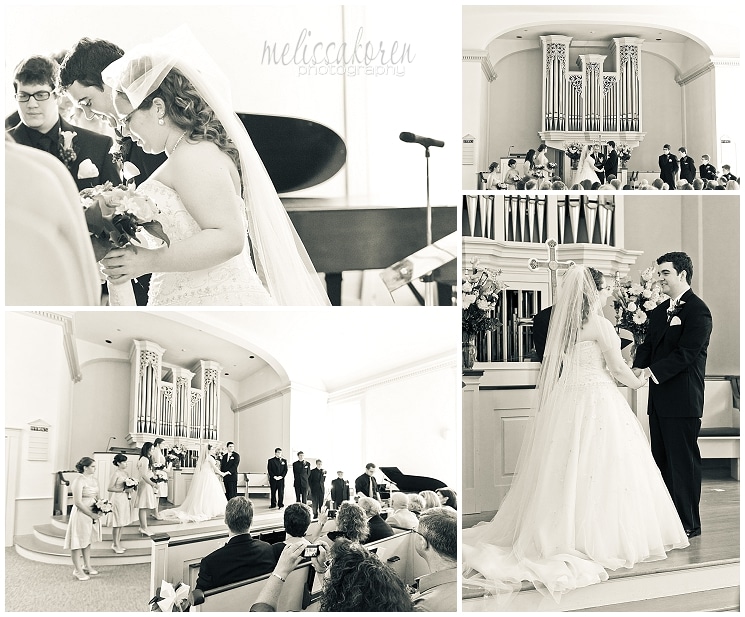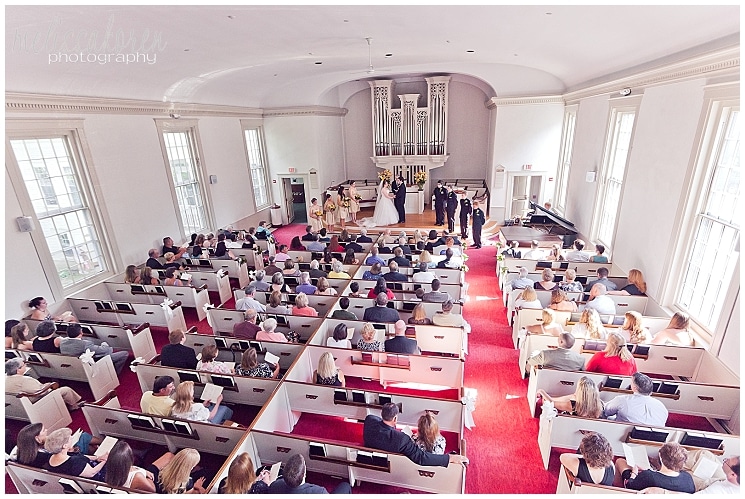 And FINALLY!  Married!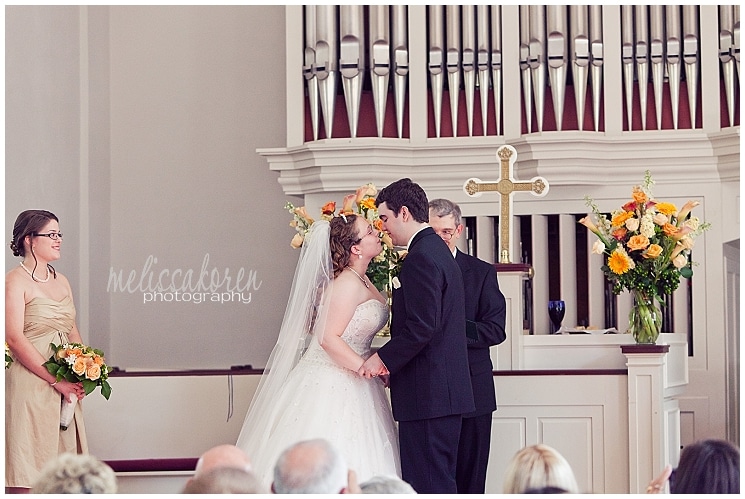 There was such an timeless old-fashioned feel to their wedding.  It was all I could do to not post process the whole thing in black and white because I loved the story so much.   Thank goodness for digital though – best of both worlds! The gorgeous colors and the magical black and white!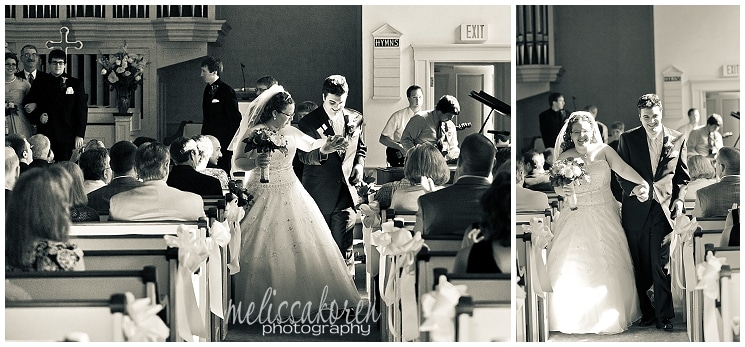 Remember what I just said about that ..timeless, old fashioned feeling?  Chevelle was going for that too, which is exactly why she booked the stretch hummer limo.  NOT!  There was a snafu with the limo company and this was all they had to send along for the day.  While she was a tiny bit put-off at first, we certainly laughed and made the best of it and had fun. We HAD to take a photo with it!!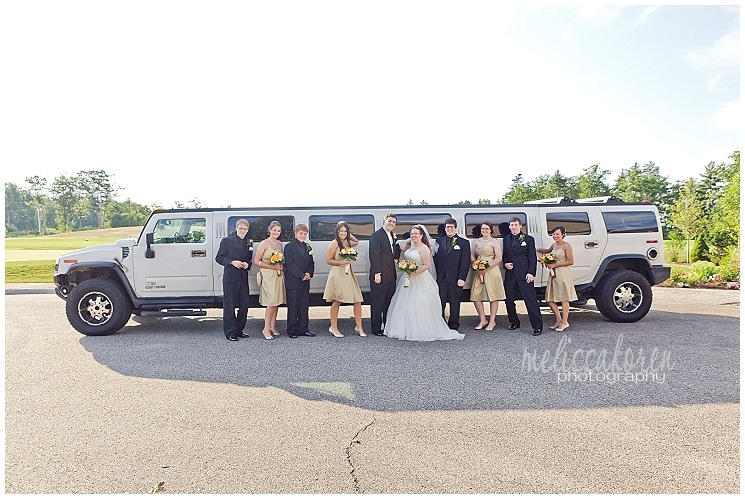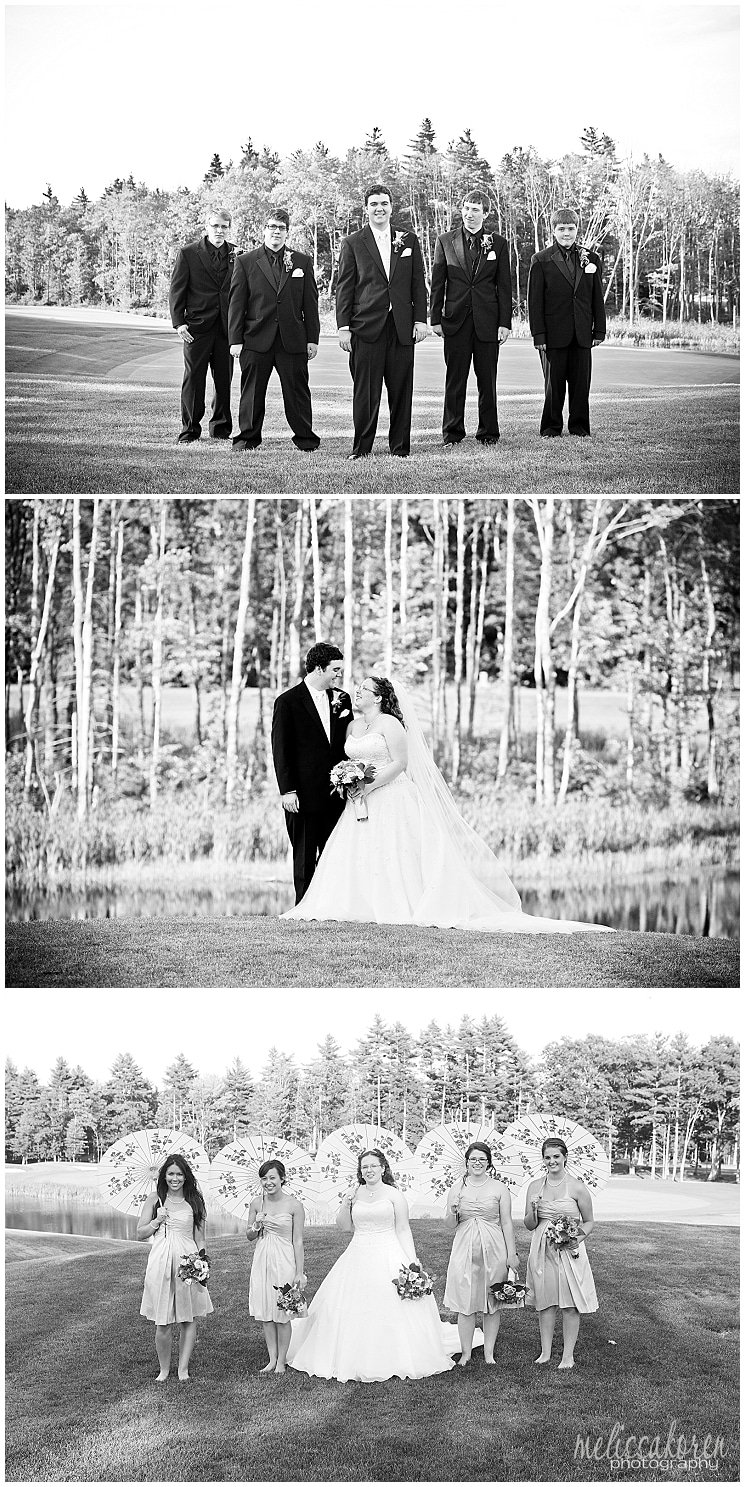 The grounds at The Oaks are gorgeous!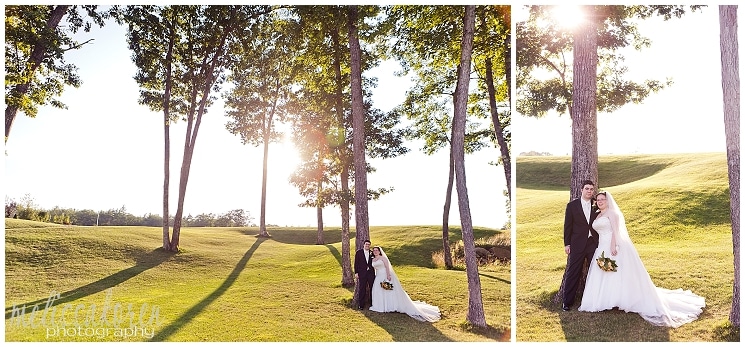 Then it was inside to start the party!  A delicate first dance.
 Adoring toasts by Chevelle's sister and Brodie's brother.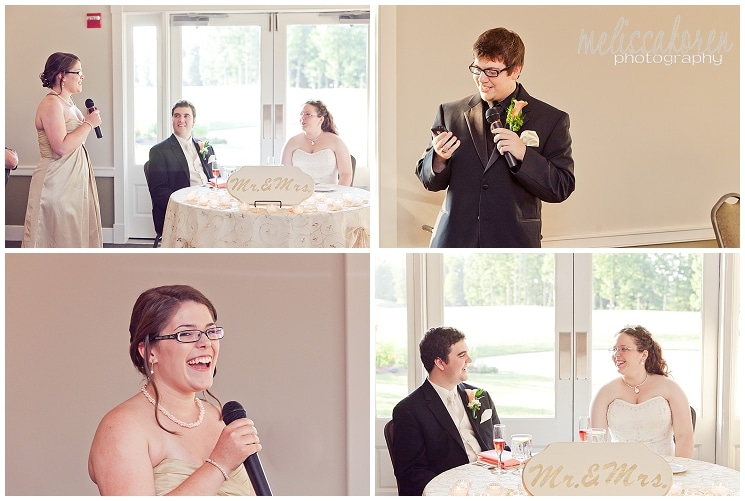 priceless children full of personality and hilarity.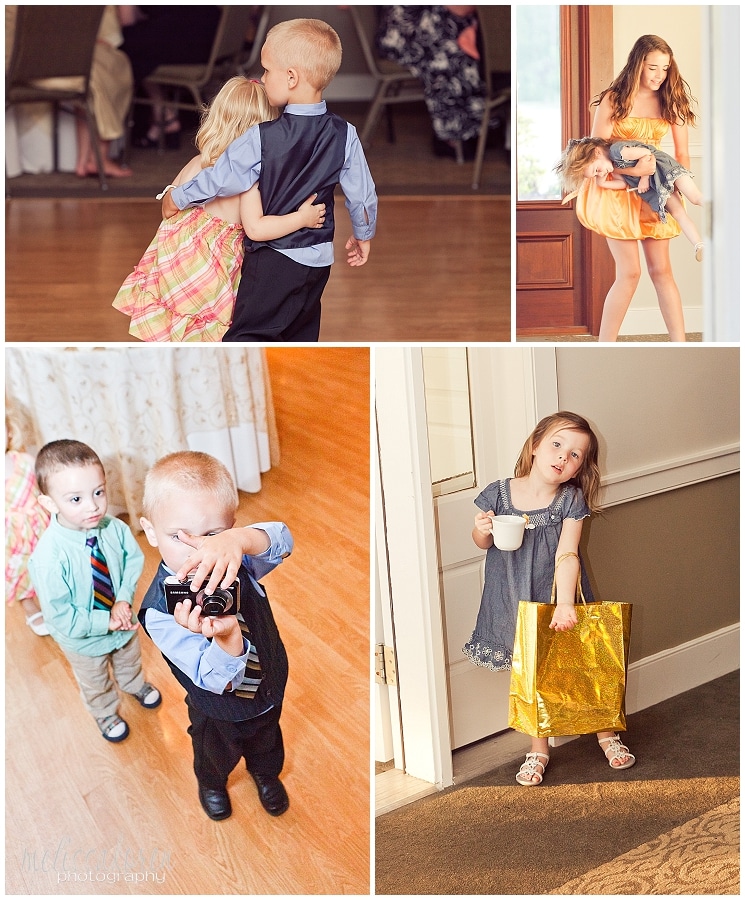 And a surprise XBOX360 cake for Brodie!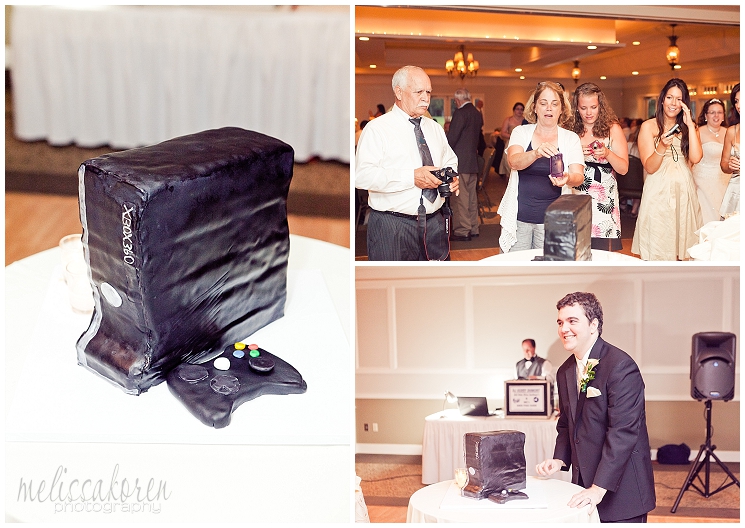 If you'd asked me to place a wager before hand I would have bet that there would be at least a little bit of cake flying about during cake cutting, but they were very delicate with each other.  (I'm pretty sure I heard Chevelle threaten to pummel him should he be anything less than gentle!) 😉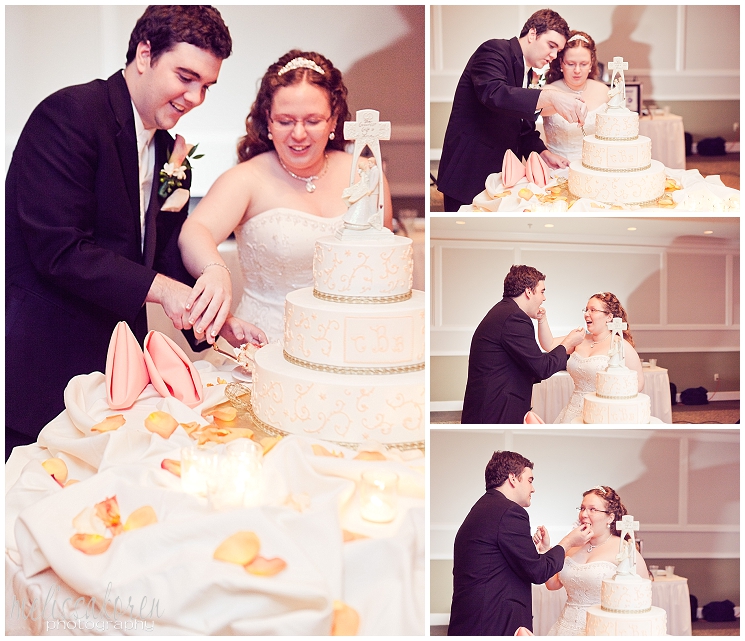 It's readily evident that Chevelle & Brodie have amazing relationships with their families – who have amazing relationships with each other.  It was an honor to witness.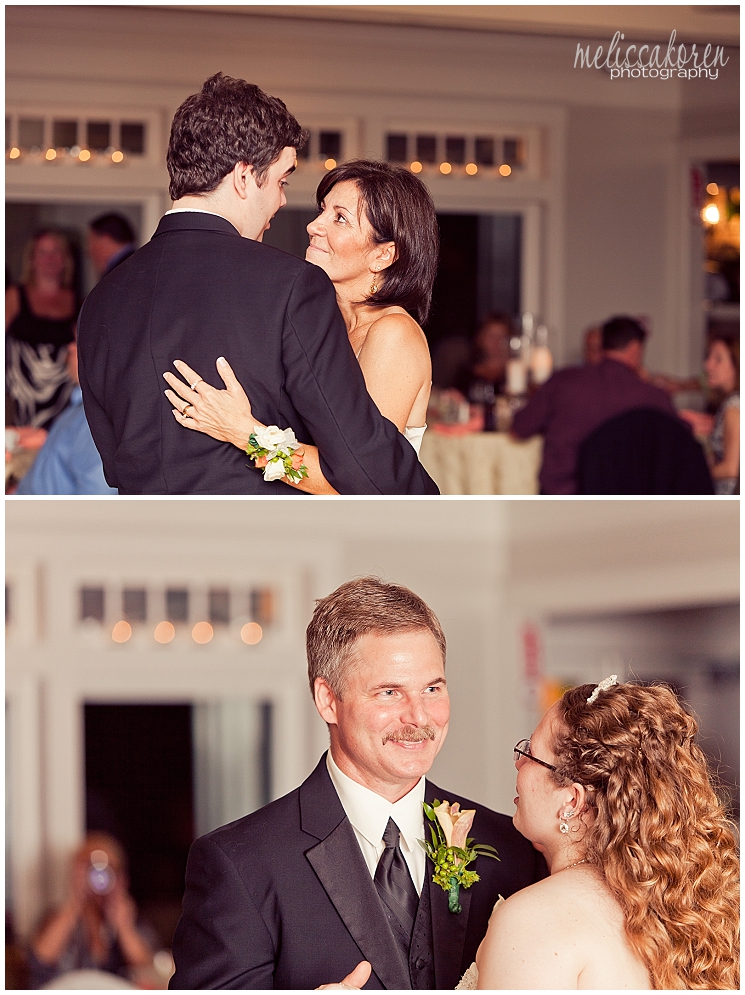 love.is.sweet! and so are my favorite candies. pink starburst. YUM!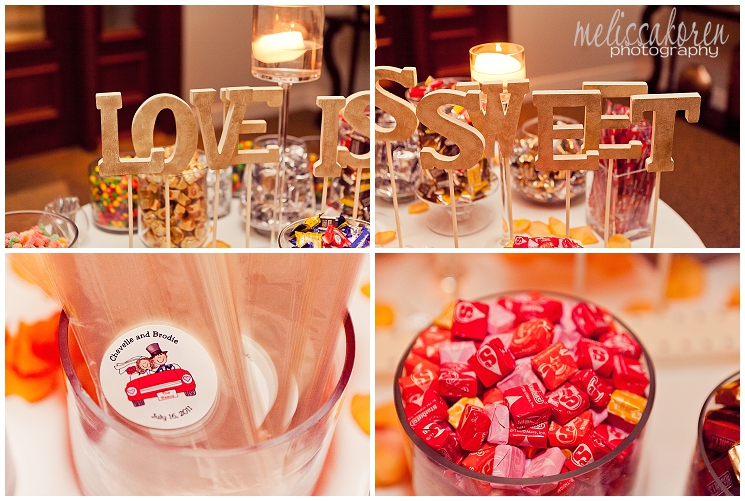 I love how grownups charge the candy station more than the kids do!
This bunch were wild dancers.  I love.love.love when the bride and groom tear up the dance floor all night and these two had many a guest by their side!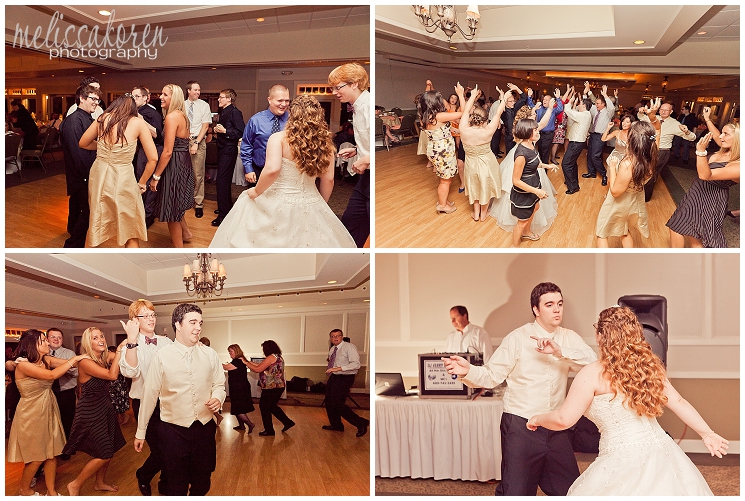 Brodie's dad and brother had a show down.  It was a good fight.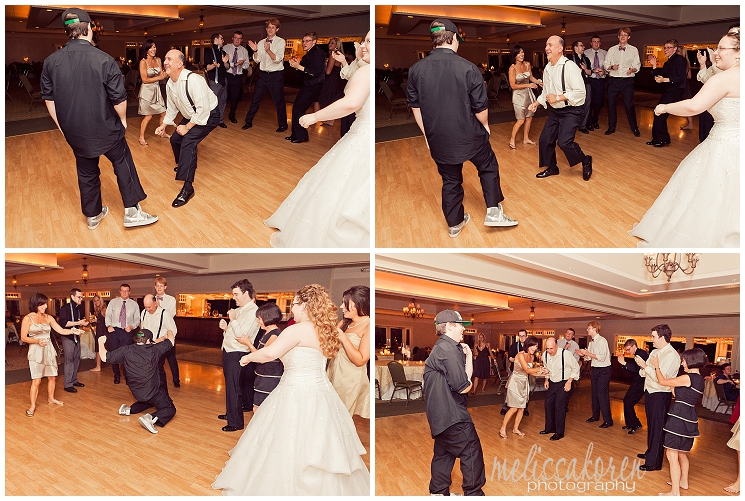 But I think Brodie's brother gets the props for his mad skills.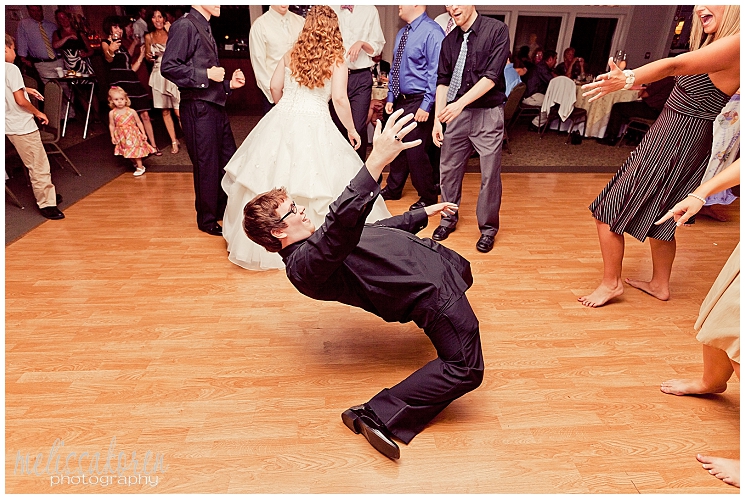 After what I can only describe as a fairy tale perfect event, the new Mr & Mrs Bazo headed off to their honeymoon a waft  in iridescent bubble beauty!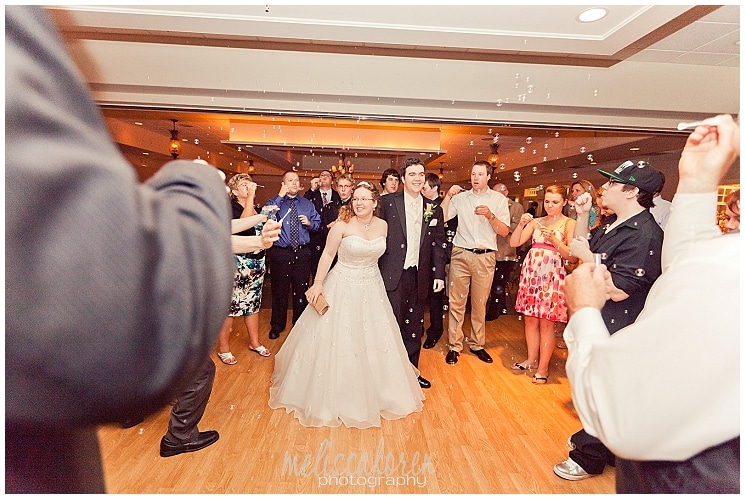 My thanks to you both for having me be privy to your special day.  And many thanks for your kind words on WeddingWire!
Melissa is the best photographer EVER!!!! Not only is she talented, which can be seen through her BEAUTIFUL photographs, but she has such a great personality! She rode in the limo with us, danced with us, and still managed to take pictures at the same time! She was incredibly helpful with everything, including helping with my bustle and taking my veils out of my hair! I just can't believe how great she is! 
She makes formals go by quickly and smoothly, and she made sure we got all of our must-have photos as well! I just can't say enough good things about Melissa. She is the nicest and most talented photographer out there!!!! I am so glad we used her for our wedding!
Happy (almost) 5 month anniversary!!