Yay! I made it to Christmas.  At least, that's how it felt.  Every single event that happened in 2009 was fantastic and wonderful but I have to tell you with ALL of it I was just hanging on til the break between Christmas and New Years to finally start breathing for a second!
Christmas Eve, as is tradition we went to my parents to have a gtg w/ cousin Beana & her family.
Benjamin was full of Christmas spirit while Nichole was just wondering what yumminess the tins were full of.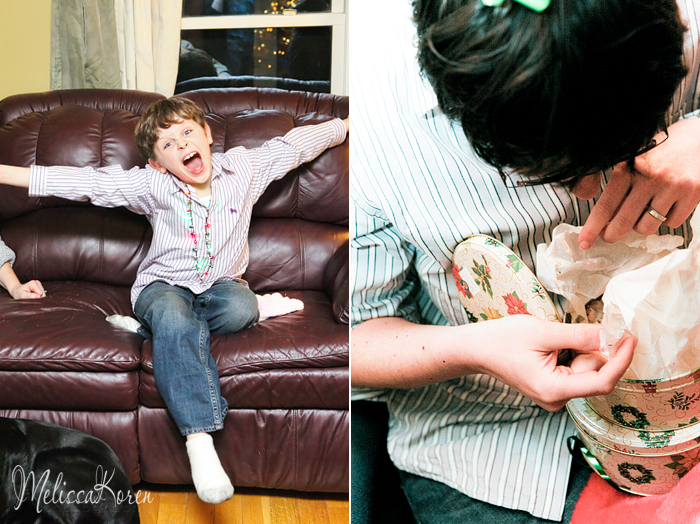 Killian & Avery (Dear Killian, I'm pretty sure it was you, not your sister)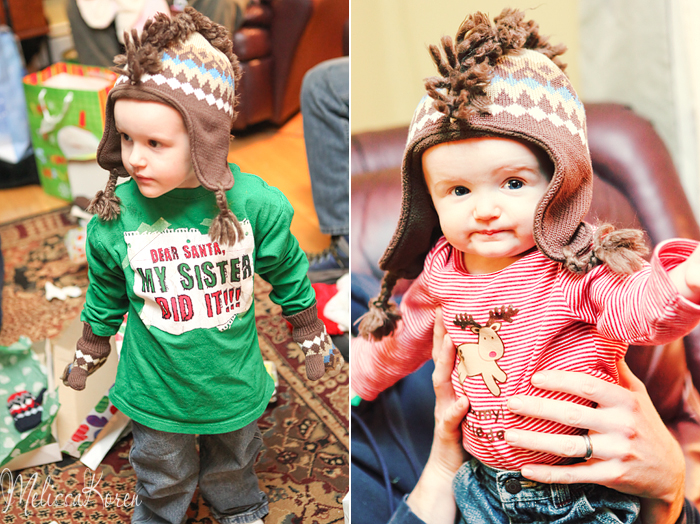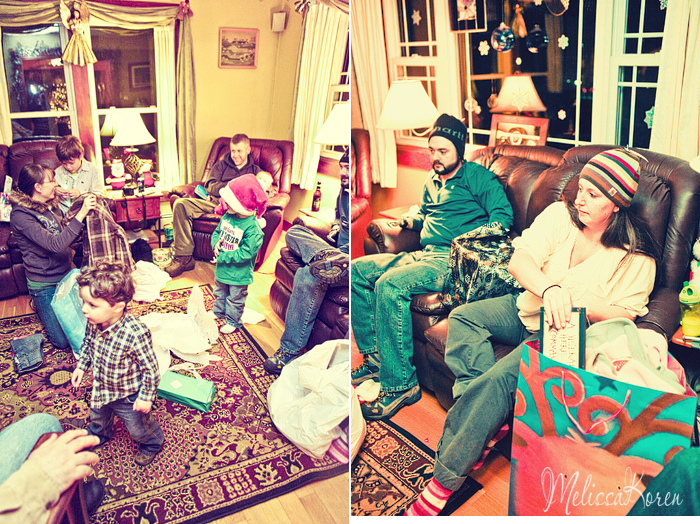 I will forever and always love this picture on the left.  Note to self, make a print of this picture to actually hang in your house.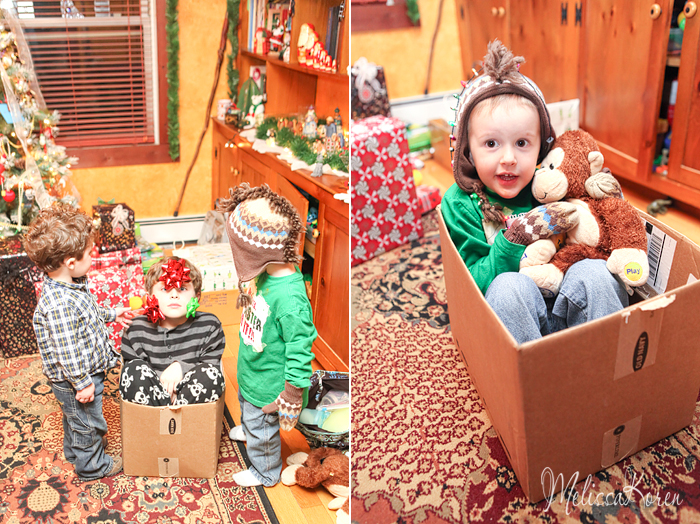 The last Lego advent before bed! (and my ghastly dining room walls which I just rectified last month! yahoo!!)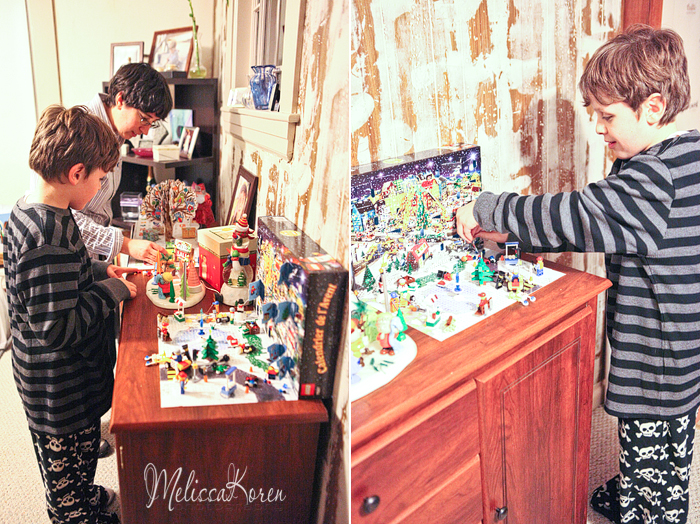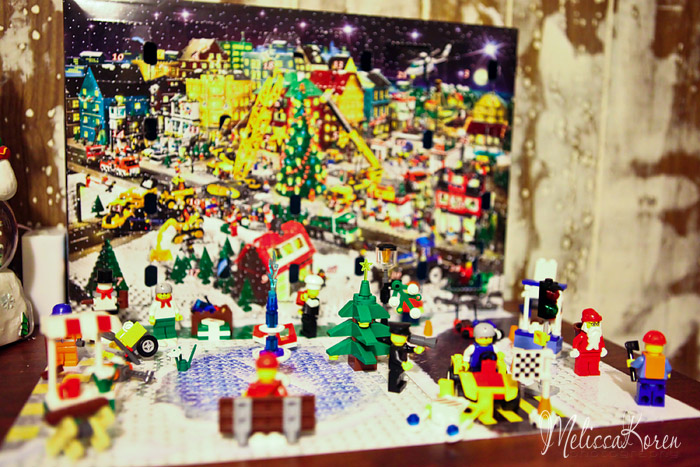 Christmas Morning!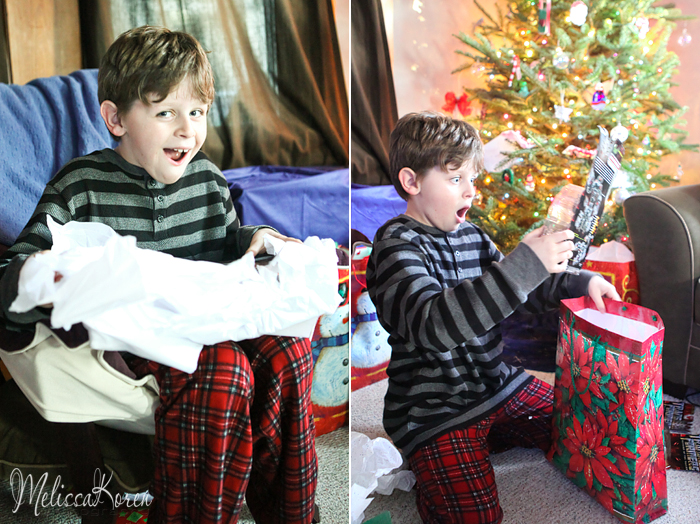 Then it was back to my parents for more family & mimosas.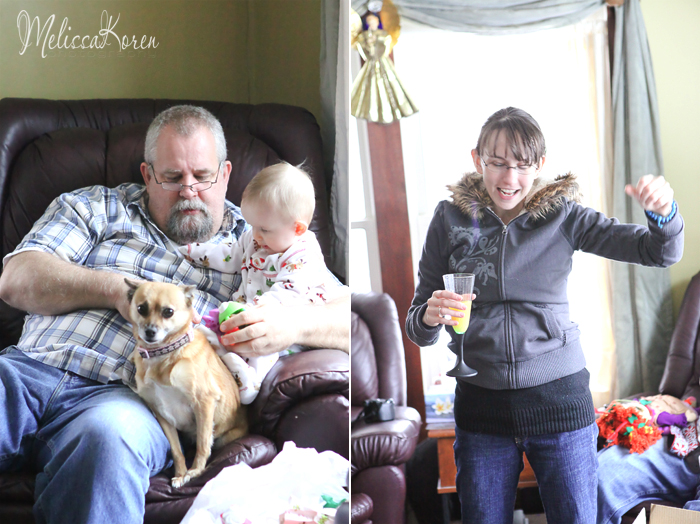 And gift bags bigger than small children!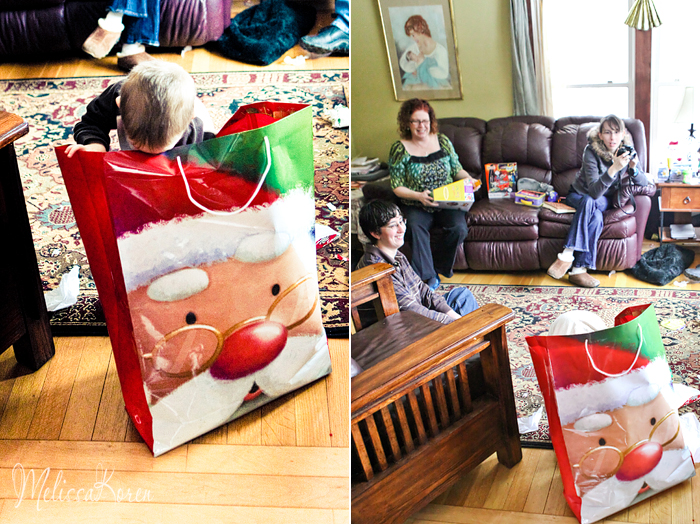 Nothing says Merry Christmas like a bloody finger trick.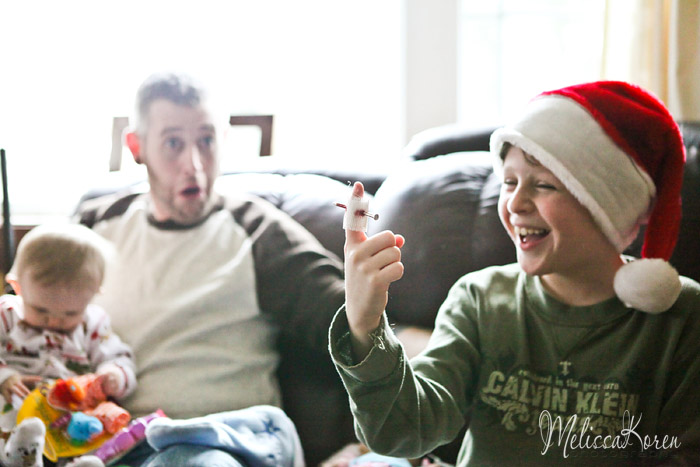 After a whirlwind day… a whirlwind year!  It was amazing to celebrate our first Christmas in our new house and our first ever real tree!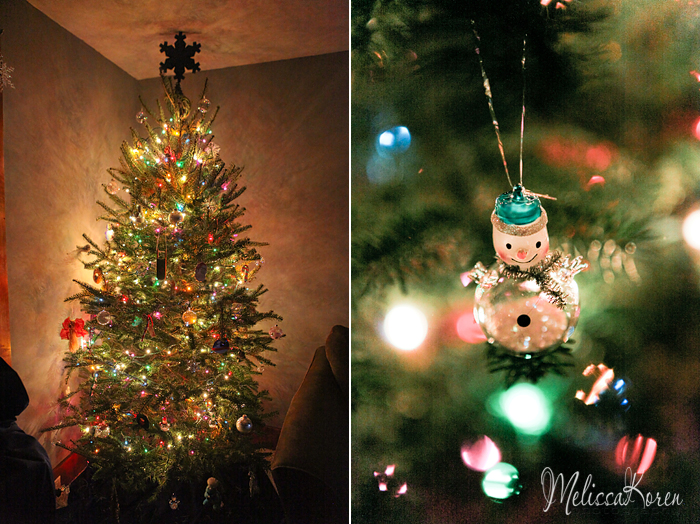 And with that, there are only 116 days left til Christmas 2010!
~MelissaKoren