Nothing says love, or true New-Englander, like a Valentine's Weekend wedding in NH 🙂  Chris and Danica took the ultimate leap of faith – trusting the weather – for their nuptial plans and it went off without a hitch!  
I arrived at the Executive Court as Danica was finishing up the final details.  I LOVE her bouquet – the pinks & purples with the red roses and the white stephanotis are so romantic!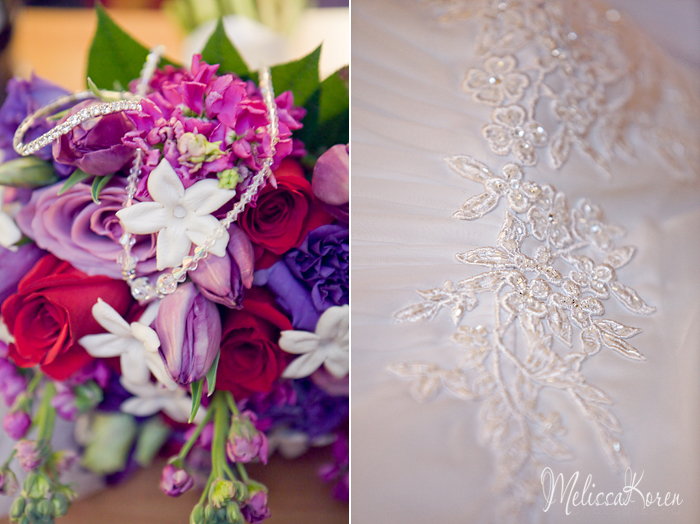 Hi Danica! You're glowing!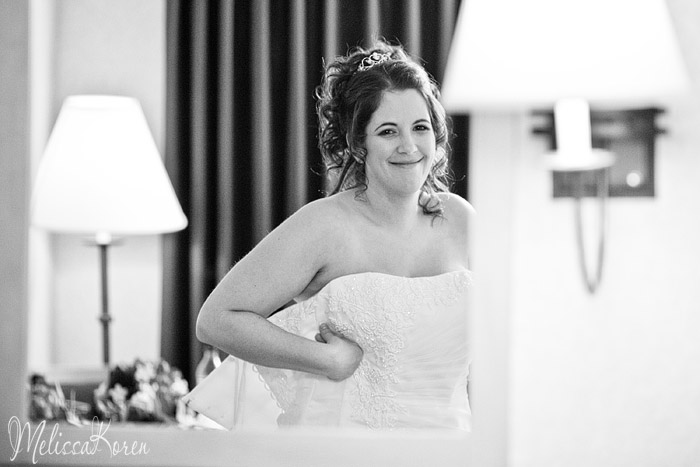 Precision corset tying 101 and a little multi-tasking preparing the front and back at the same time 😉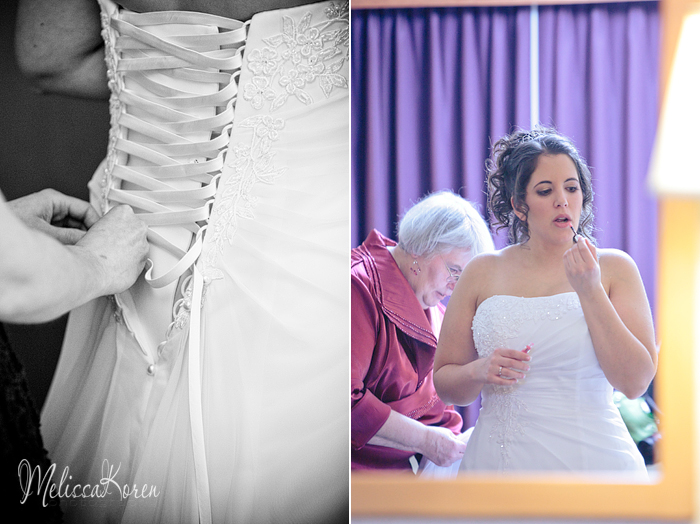 Cute. With a capital C.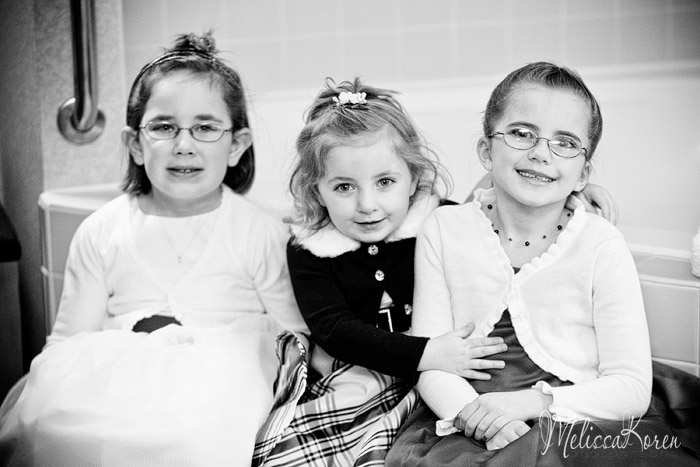 It must have been getting close to time because next thing I know the room was FILLED with people all making sure Danica looked her best. (good job folks!)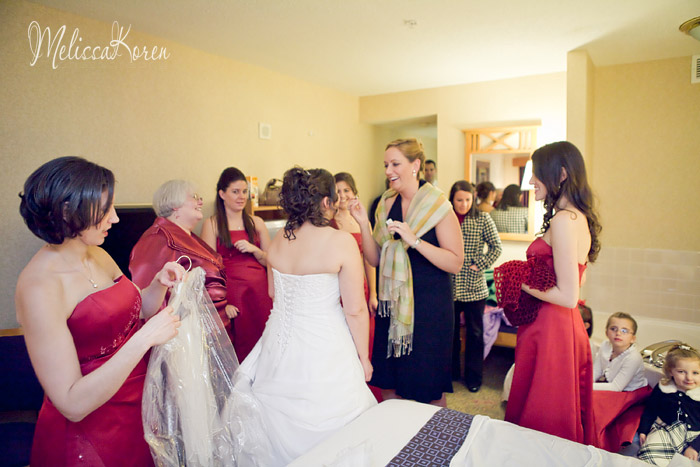 All these final touches can prove a tad boring for little girls who find their own fun in the jacuzzi faucet!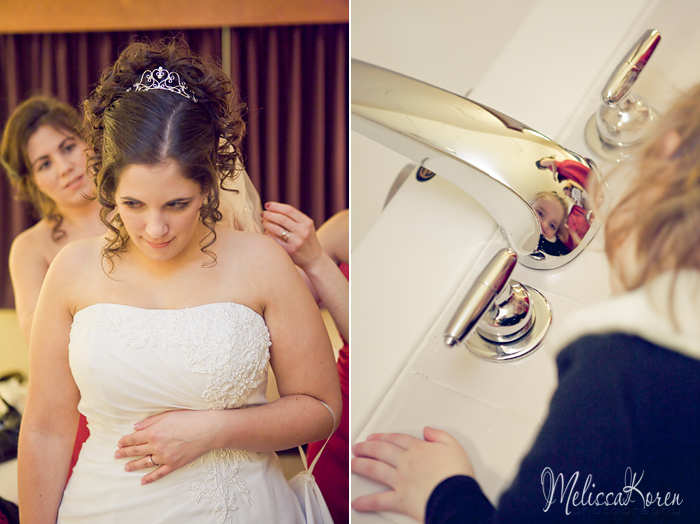 And then – it was time.  Chris you look sharp. I love the striations in the tie!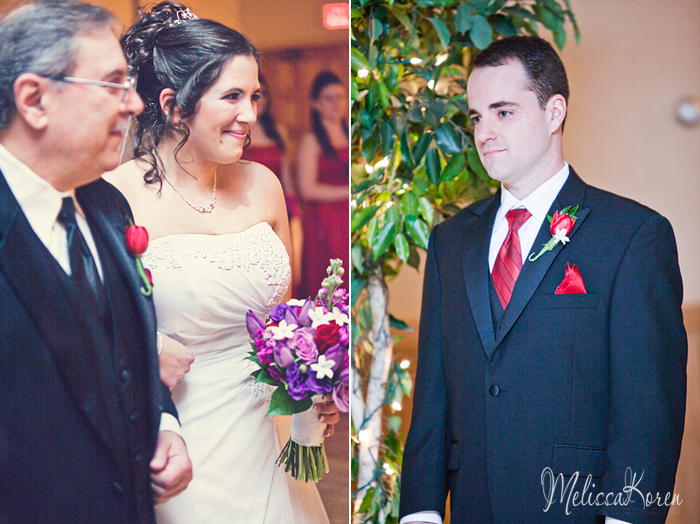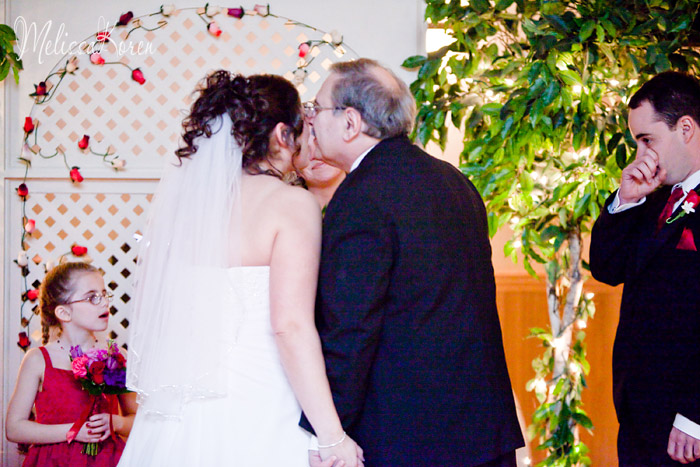 The whole crew was smokin'. Yay for bold color!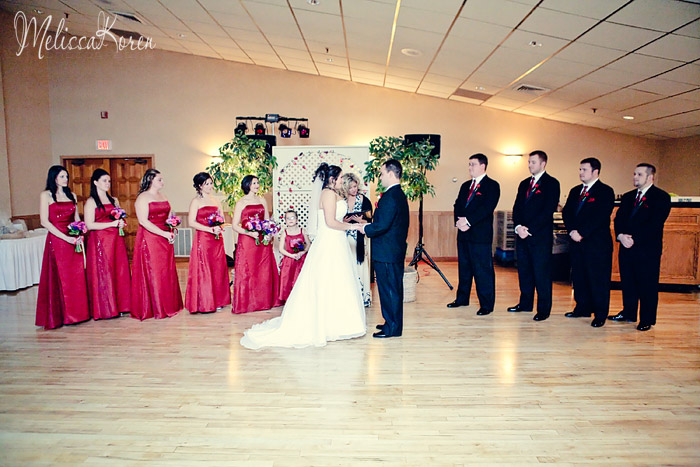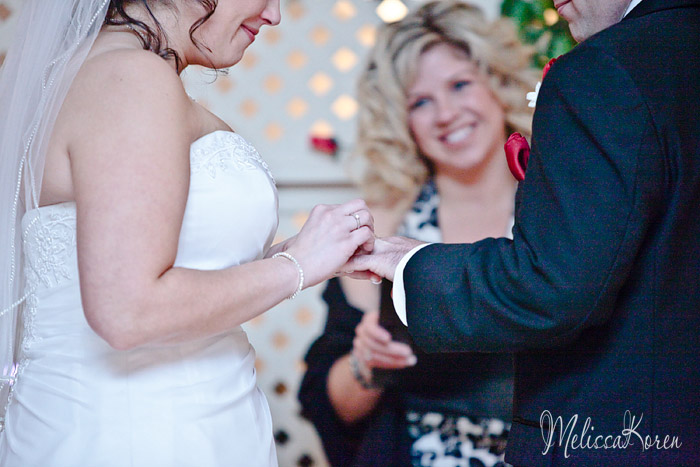 Danica's daughter was very overwhelmed by the whole thing.  She had the whole place tearing up.  And they are married!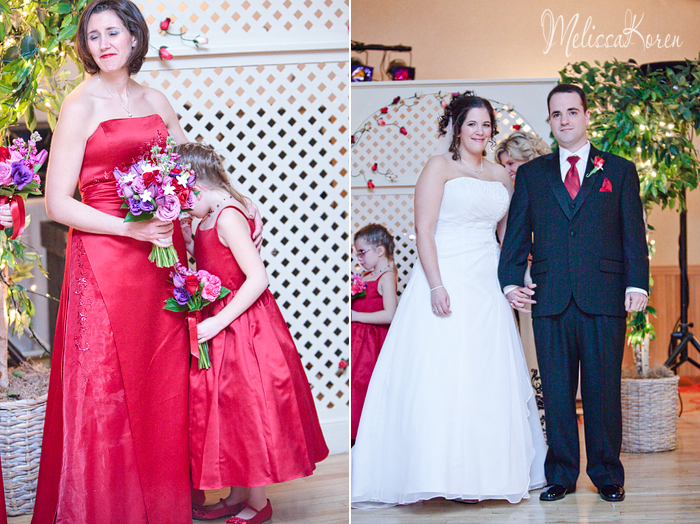 Grandchildren! No lie, these kids were too cute and they stole the show.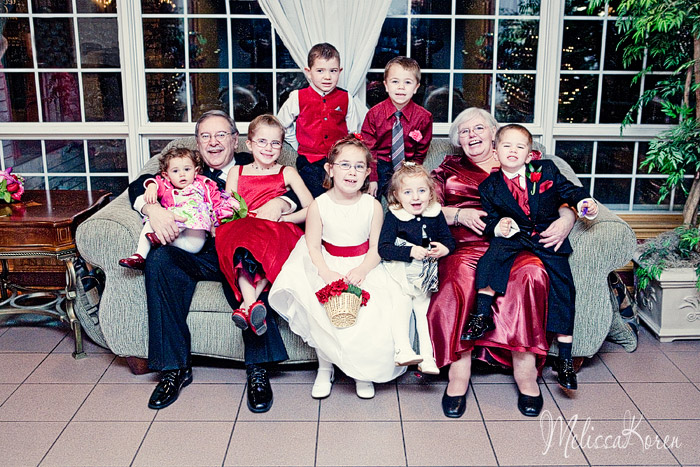 A few shots in the foyer of the Best Western and then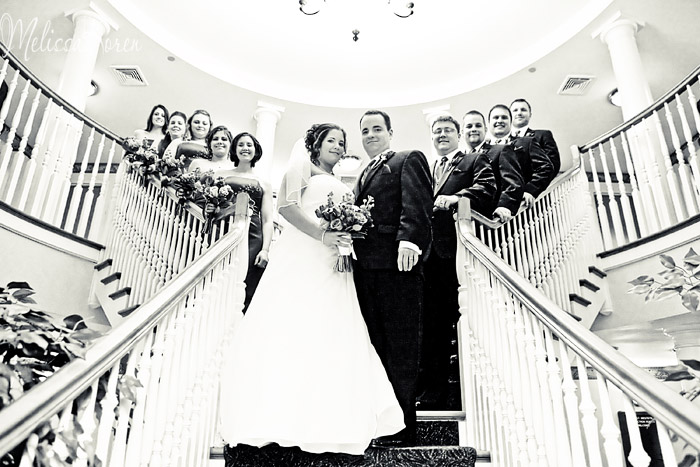 Braving the cold for some outdoor shots.  I'm loving these columns.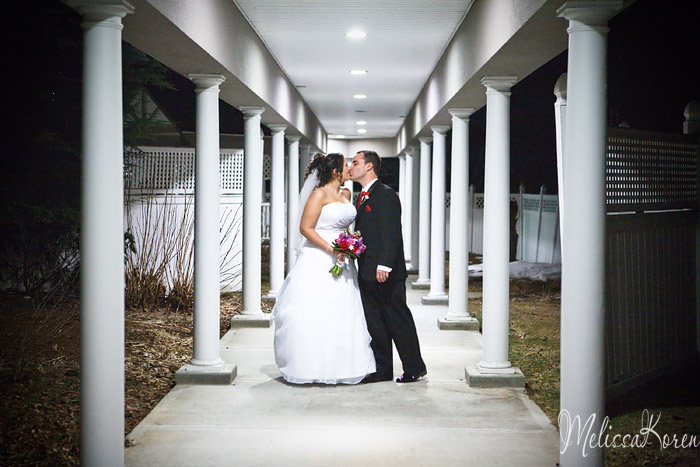 It was time to head in and warm up – and party!  More of the beautiful flowers and a GREAT cake awaited us.  I just love the simple and unique design on this cake!!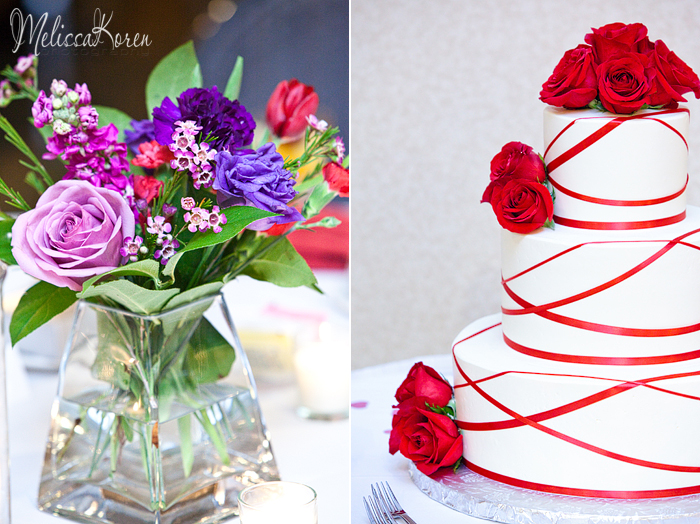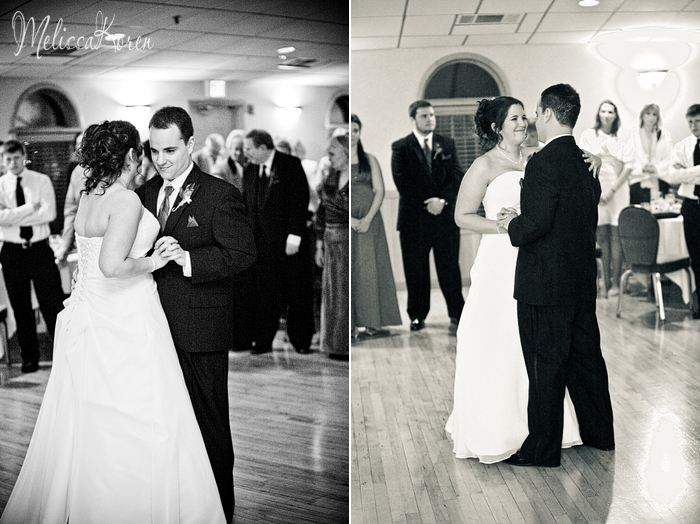 After the first dance it was time for some beautiful and heartfelt toasts.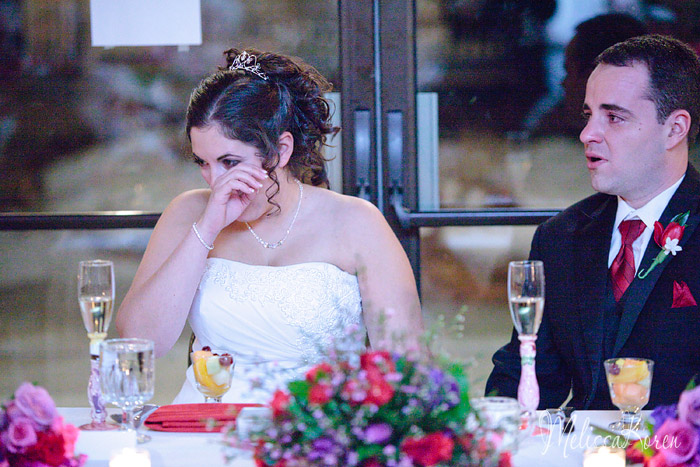 I love that the kids signed the guest book.  I can only smile thinking about showing and reminding them of it on their parents 25th wedding anniversary.  
And then – it was time to get down to it.  And remember – I already warned you that the kids were center stage!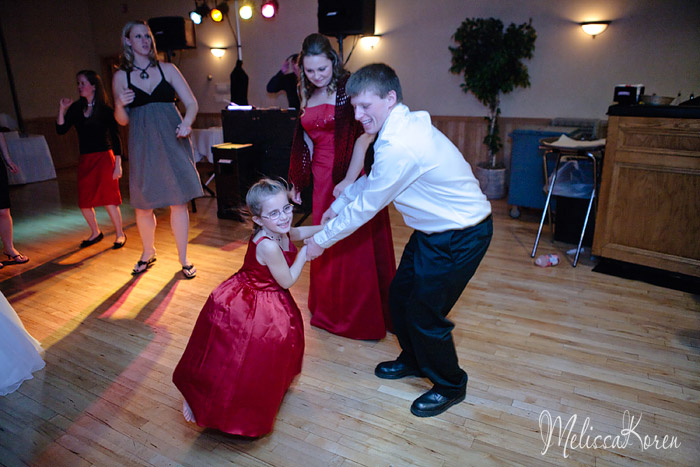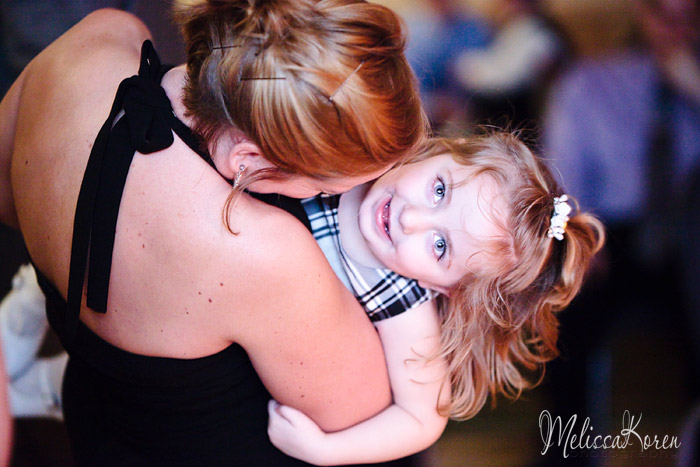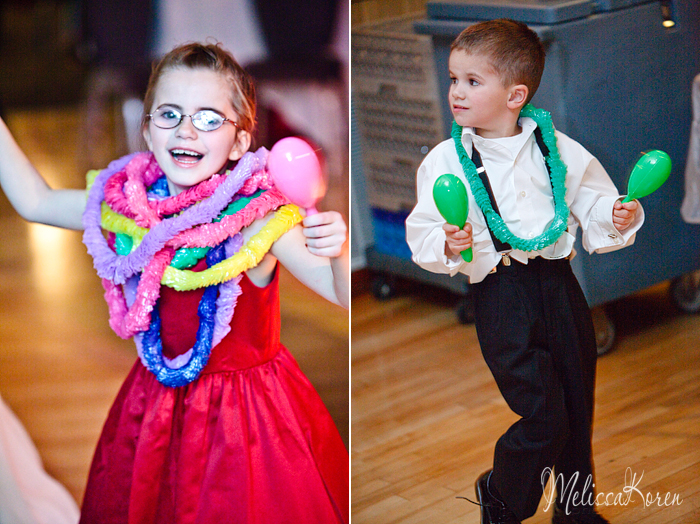 but they weren't the only one's cutting a rug 🙂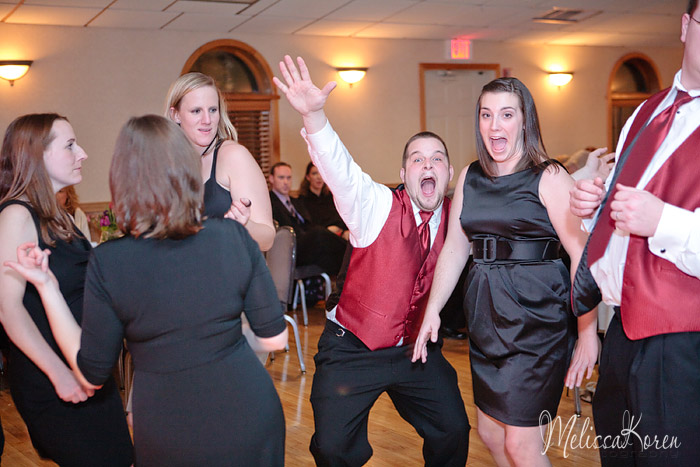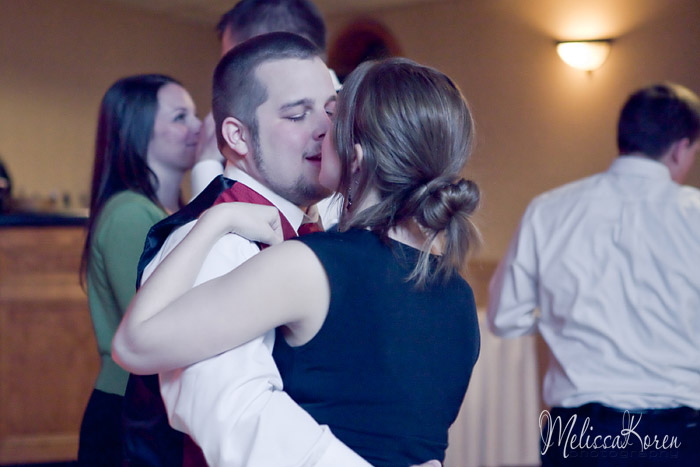 love is timeless.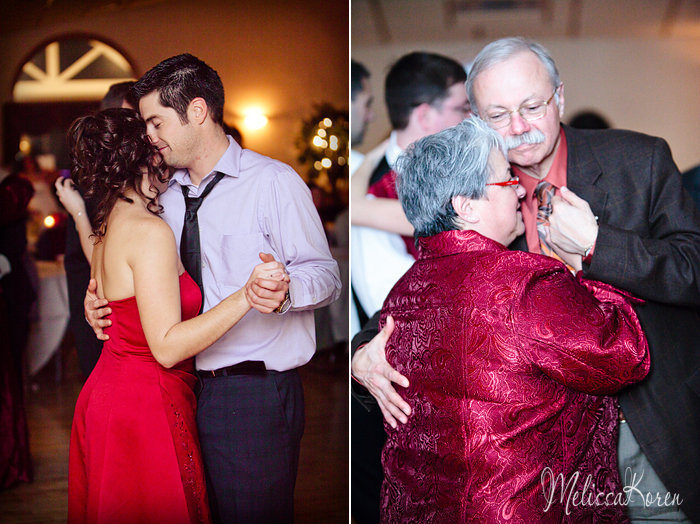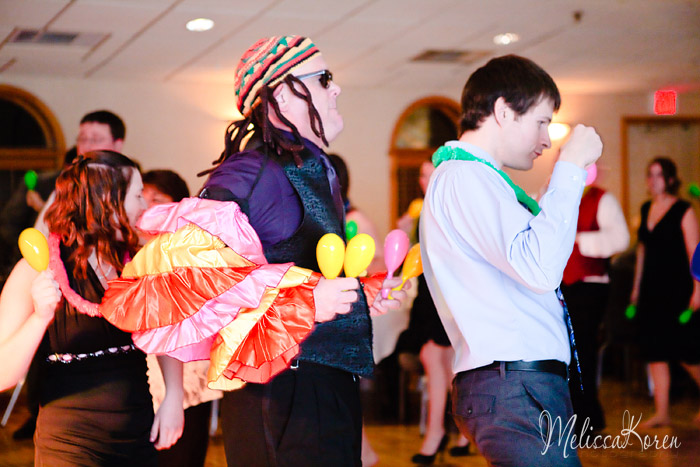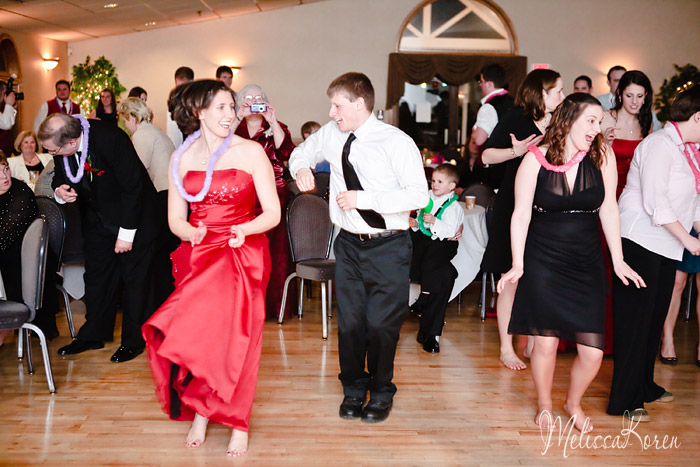 Who's having a good time!? You are!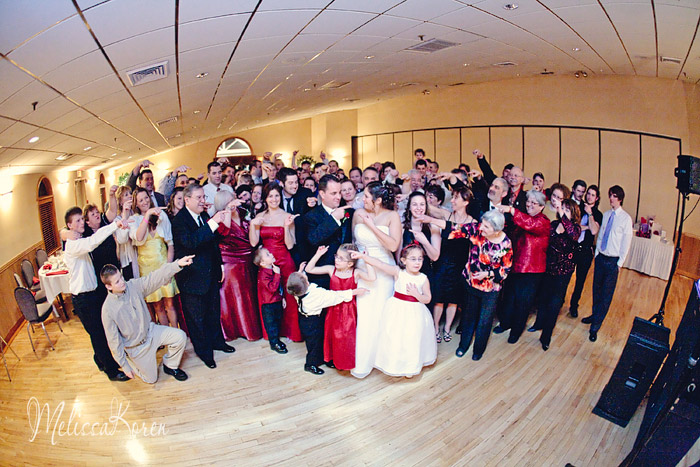 And I did too!  Thank you guys for having me at your romantic Valentine's Day for 100! 🙂
 ~MelissaKoren