I love working with local business and organizations. Earlier in the month of January I did some quick head shots for my oil company – SimplyGreen. Talk about a great company to work with – environmentally friendly and sustainable, I highly recommend being in touch with them regarding your home heating needs!
I was beyond thrilled when Kath, the owner of one of my FAVORITE local restaurants, Blue Moon Evolution, asked if I would photograph the Food and Health Forum series Food For Thought. From the Food and Health Forum Website "Our Food for Thought Dinner Seminar Series featured visionaries in the world of organic and locally sourced food. Nearly 400 people attended to hear Gary Hirshberg, Chairman of Stonyfield Farm, Jim Gerritsen, lead plantiff in the lawsuit, "Farmers vs. Monsanto," and Pete Johnson, farmer of Pete's Greens, Amy Cotler of the Locavore Way and Ben Hewitt, author of the Town That Food Saved. Thank you to everyone who joined us."
I was lucky enough to photograph 4 of the 5 speakers. Warm, inviting, informative, and spectacular are just a few of the words I can think of to describe the opportunity. And of course TASTY.
Here are some shots from the first event at Blue Moon with Gary Hirshberg, of Stonyfield Farm.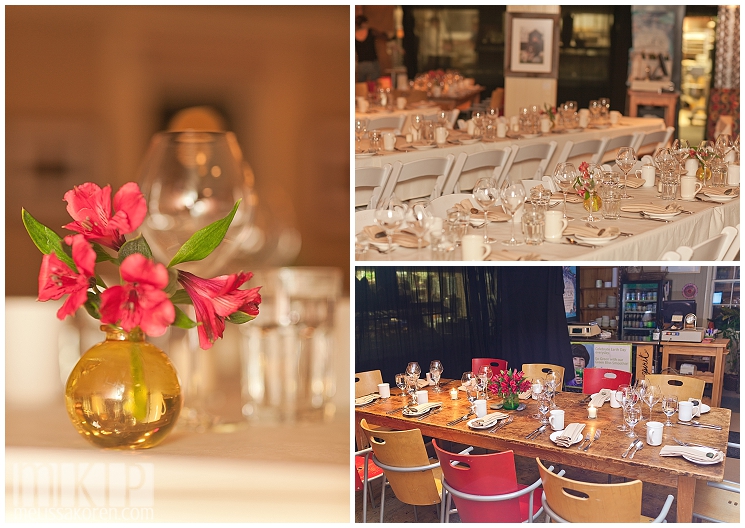 The chicken cacciatore was to die for! And two of my favorite things at Blue Moon – the corner seat at the bar, and the local cheese board!
Tracy & Kath with Gary, The fantastic greeting team, guests introducing themselves – and why learning more about the topics of the series are important to them, and the gorgeous photos of John Benford's series Grounding:Small New England Farms – the photos are still on display at Blue Moon and every time I go in there, I find a new one to fall in love with!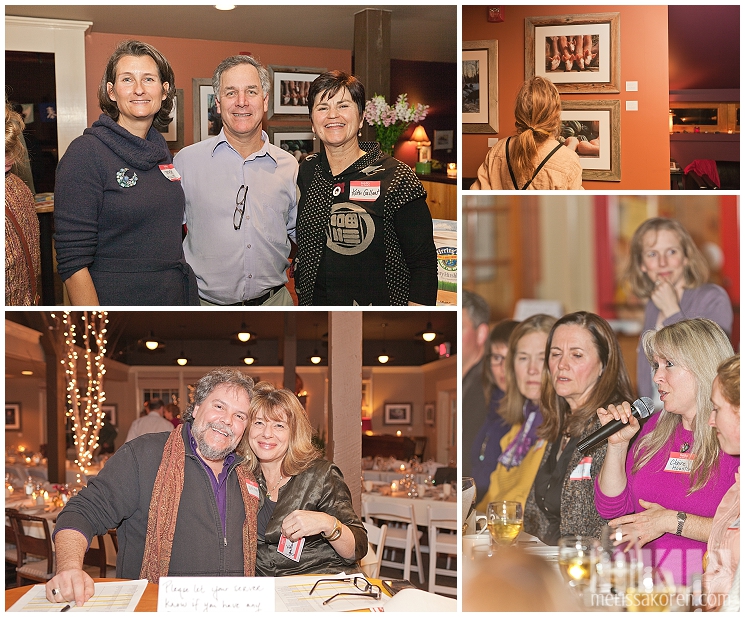 Speaking and signing –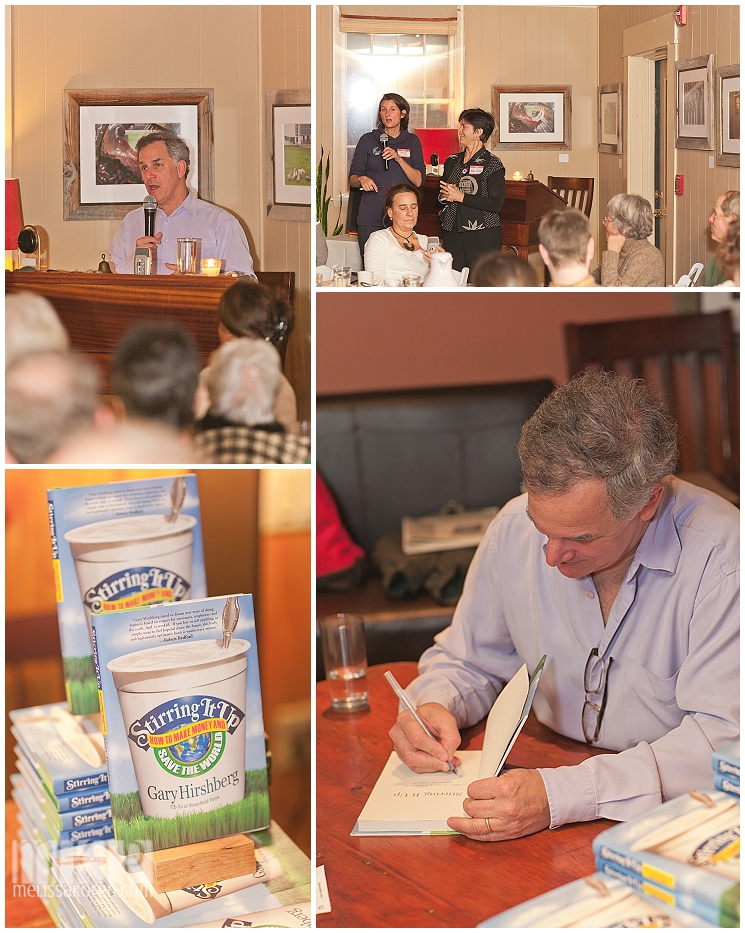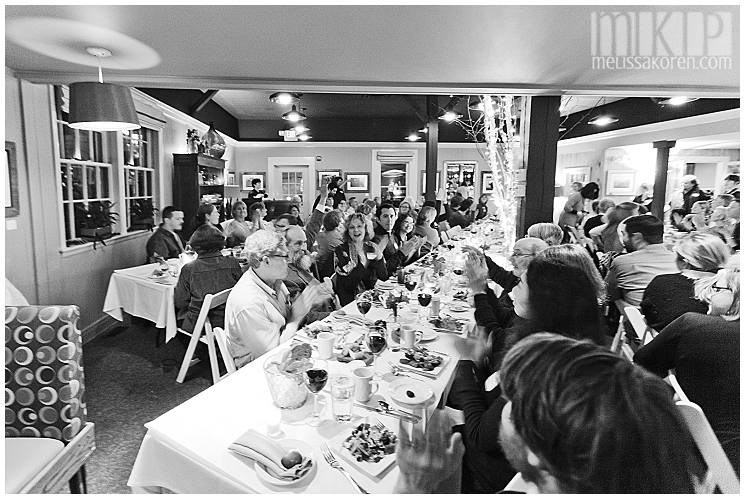 And a simply stated comment card!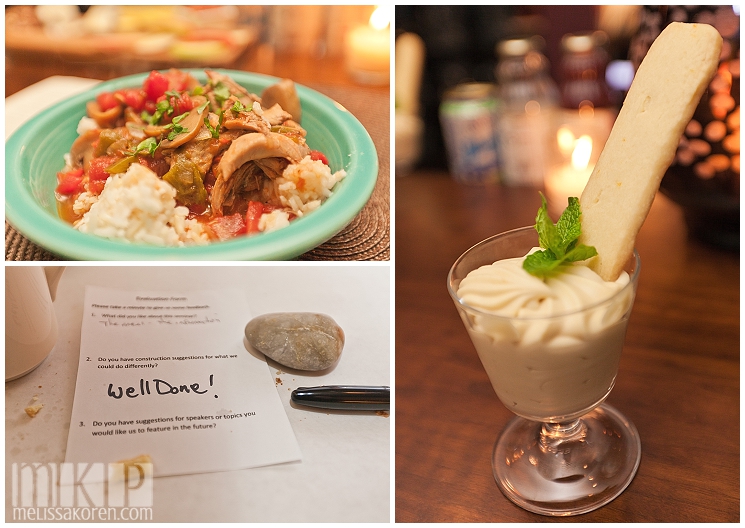 Well Done!