Lisa & Jane reached out to me about their Lake Winnipesaukee same sex wedding, and their plans couldn't have sounded more suited for their laid back, outdoor loving, dog owner selves. I mid-week, mid-afternoon soiree with a few of their closest friends, and their puppies!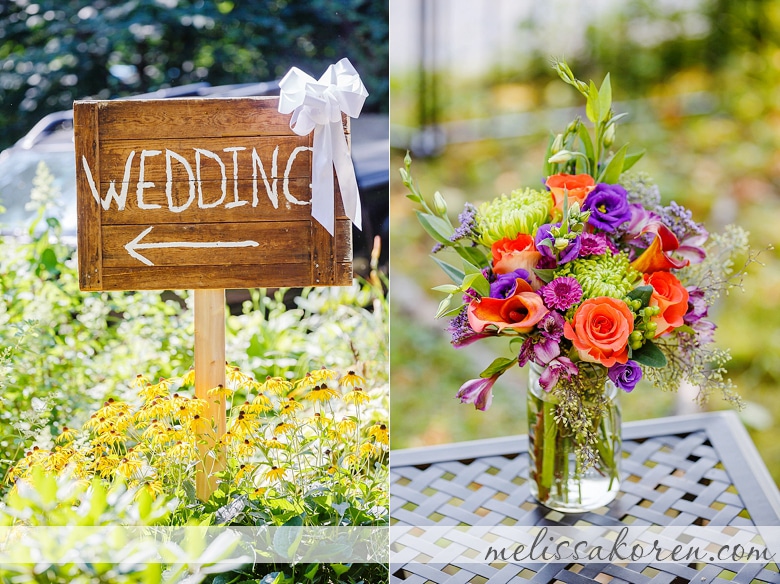 How long have you been engaged? 6 years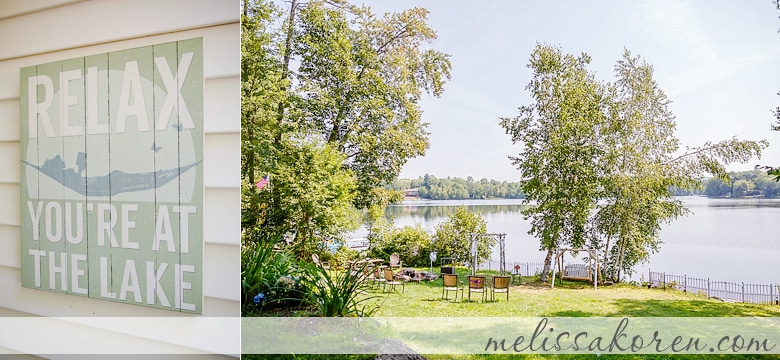 How did you meet? We met through friends and dated shortly back in 1999 then we went our separate ways and rekindled our relationship in 2006.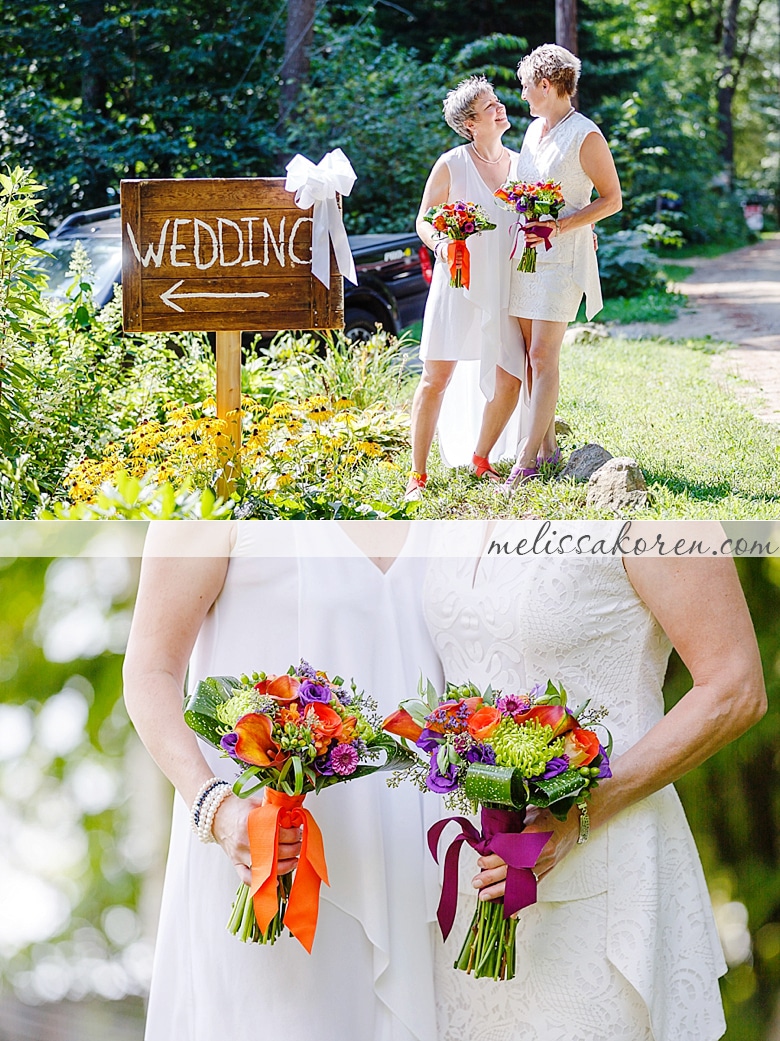 What are you most excited about leading up to the wedding day? It's been a lot of fun planning, picking put rings and dresses is probably the most difficult thing but also very exciting. Although it's going to be a VERY small venue there are still many things to coordinate and decide on. The whole process thus far has been most exciting!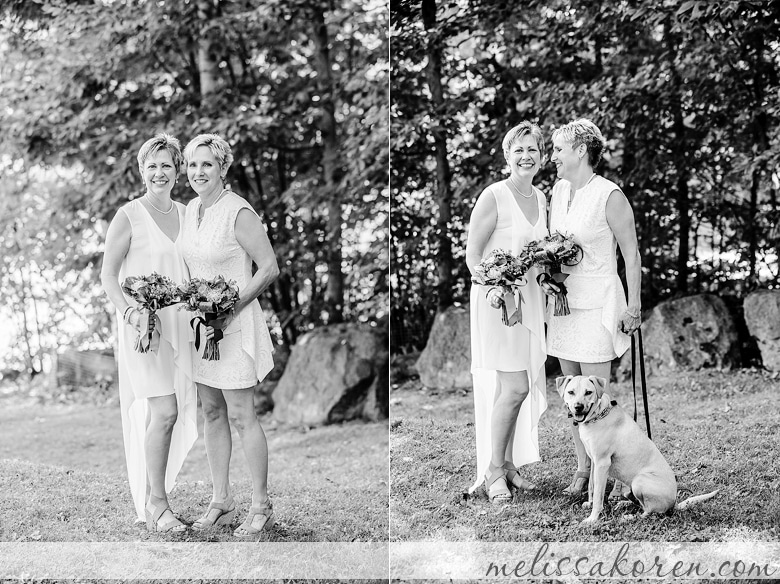 What are your favorite foods? Pasta, seafood, sushi, Mexican, burgers, pizza – safe to say we like it all!,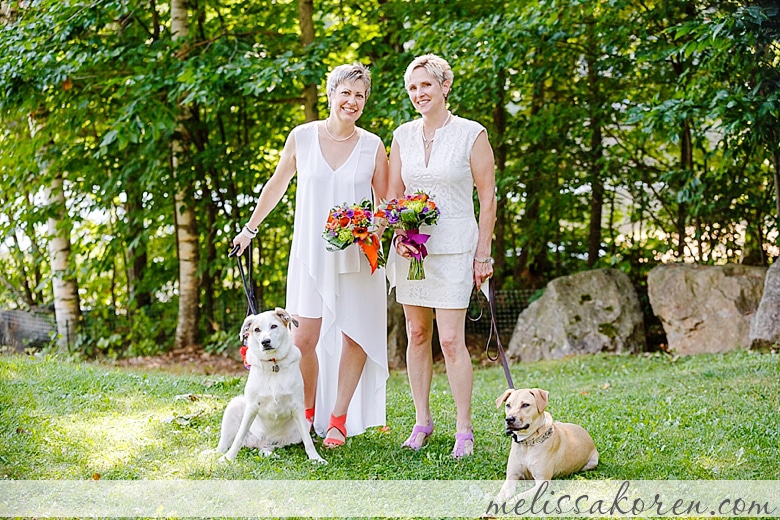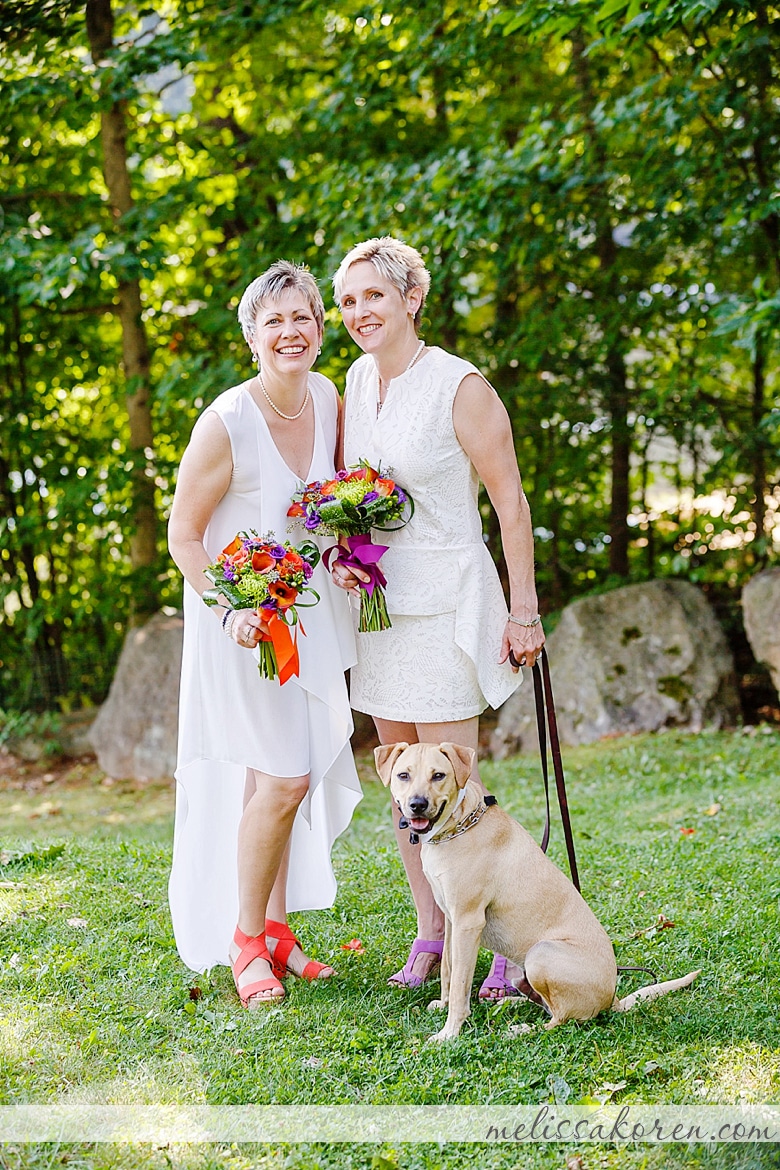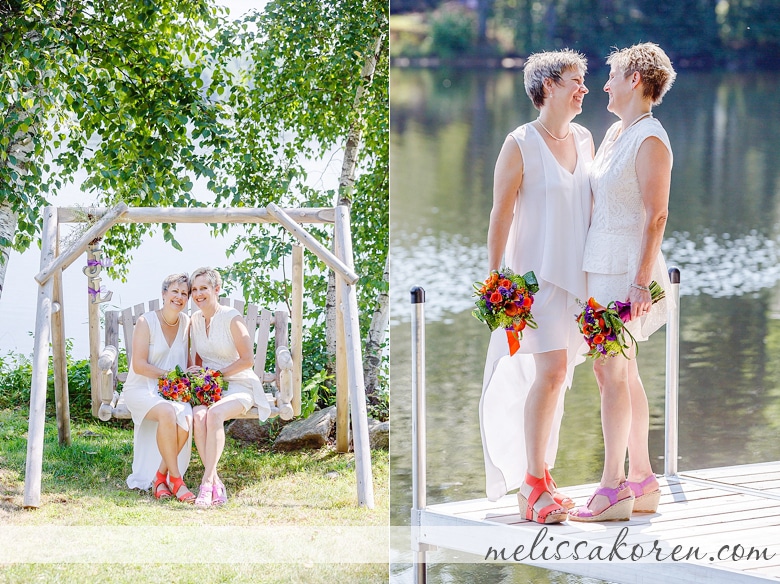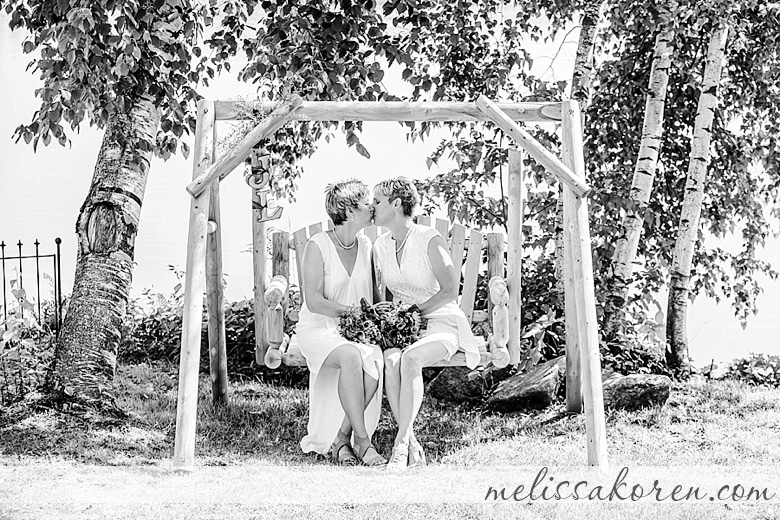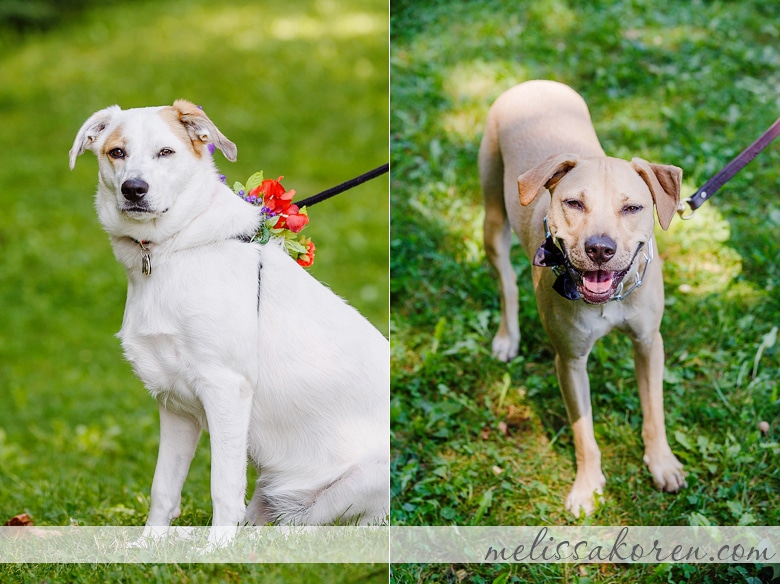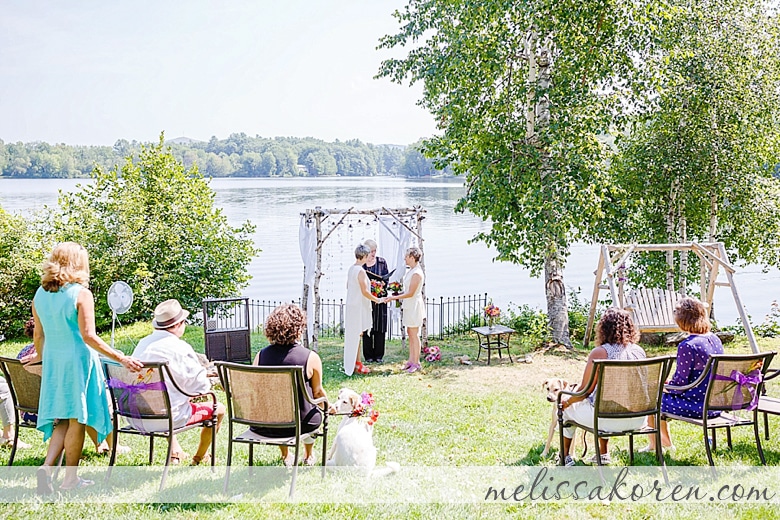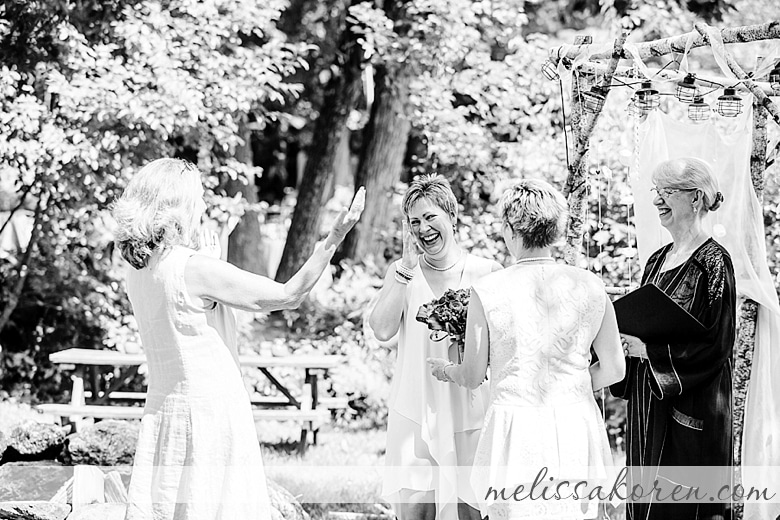 What are you most excited about ON your wedding day? To actually become a family and commit our love to each other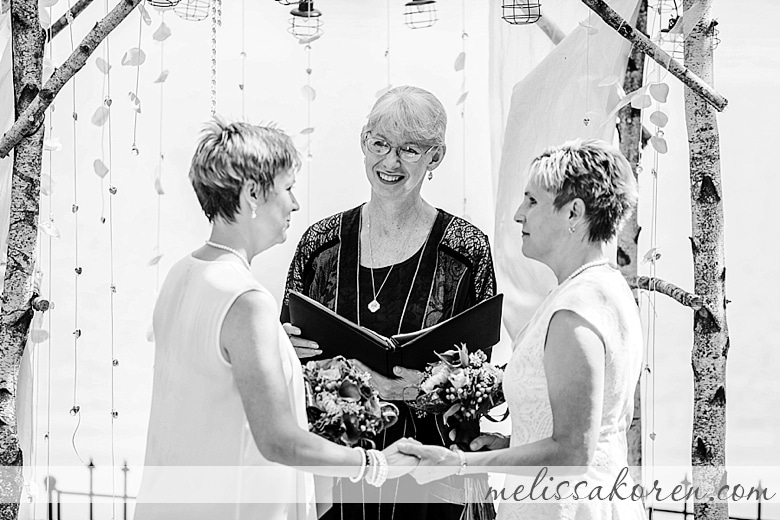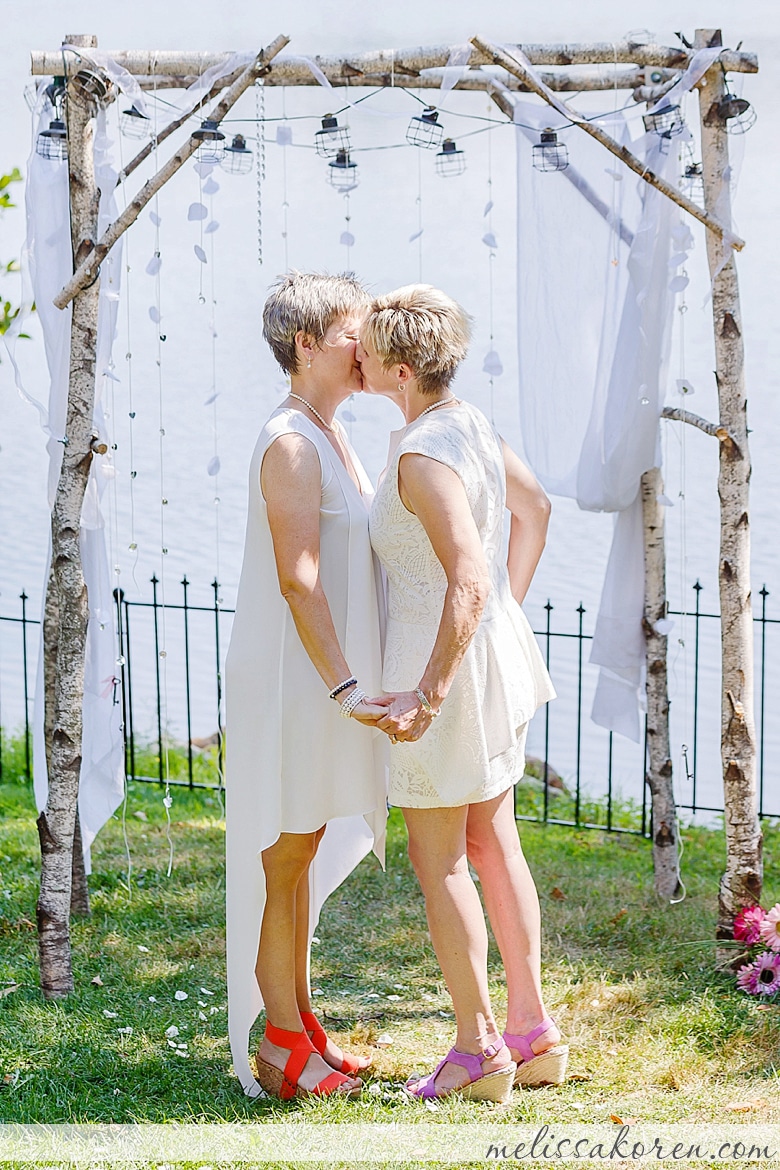 What are your favorite beverages? Wine, beer, coffee, selzter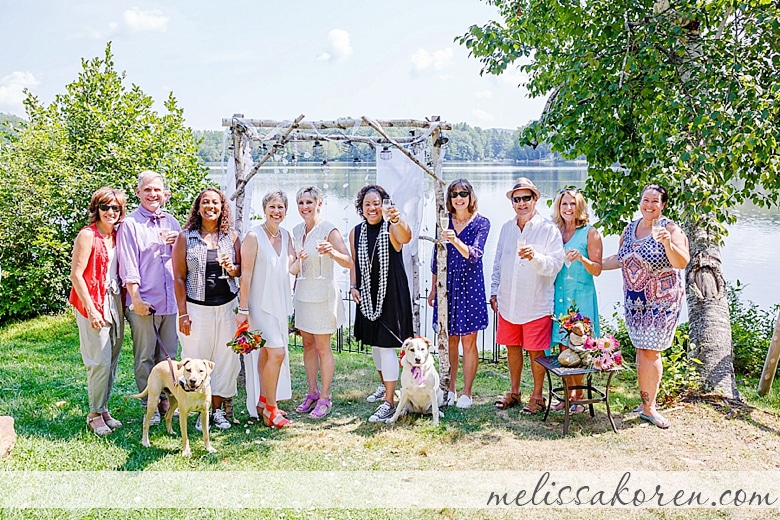 Is there anything else I should know?! We love dogs and love our current pup Baxter, he'll be with us in NH.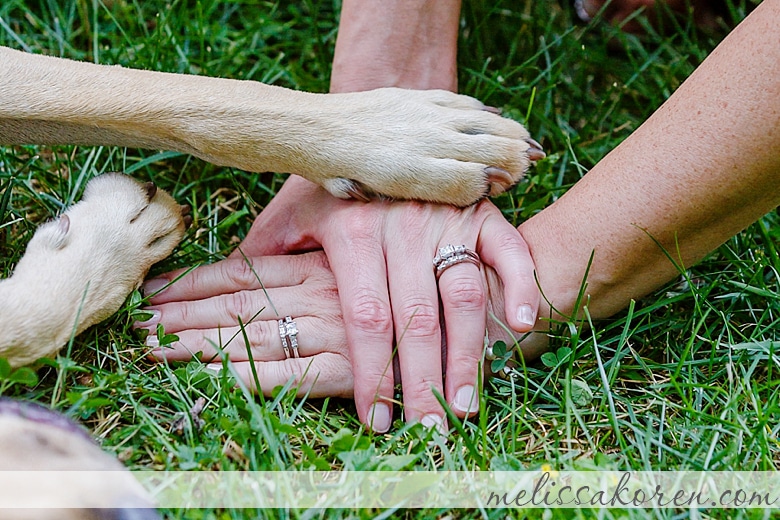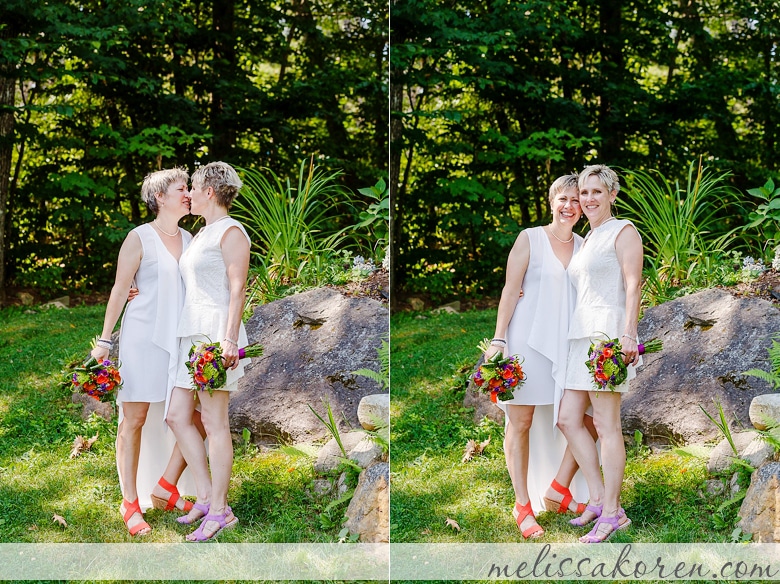 Who's the better Willy Wonka? Original Gene Wilder, although we thought Johny Depp was excellent but we have to stick with the classic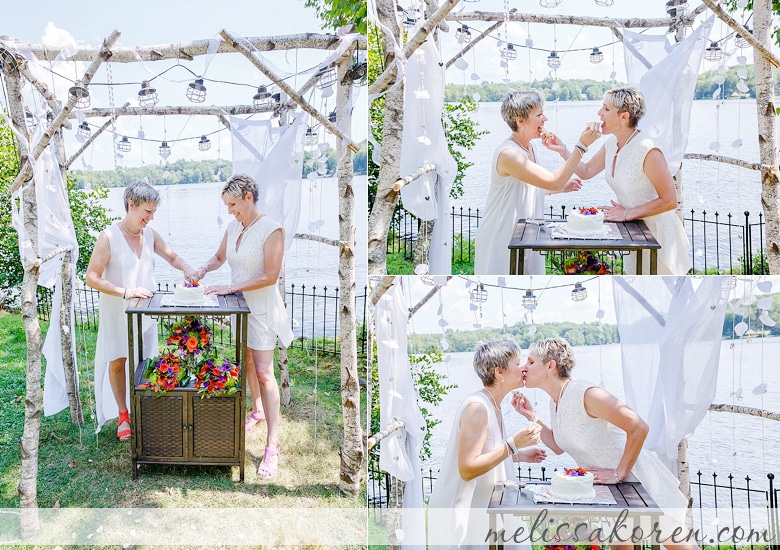 What song can you not resist singing and dancing to? There are many, but first to mind was actually Thank God I'm A Country Boy by John Denver! Happy – Pharrell Williams, One By One- Cher, All of Me – John Legend, Shut Up & Dance – Walk the Moon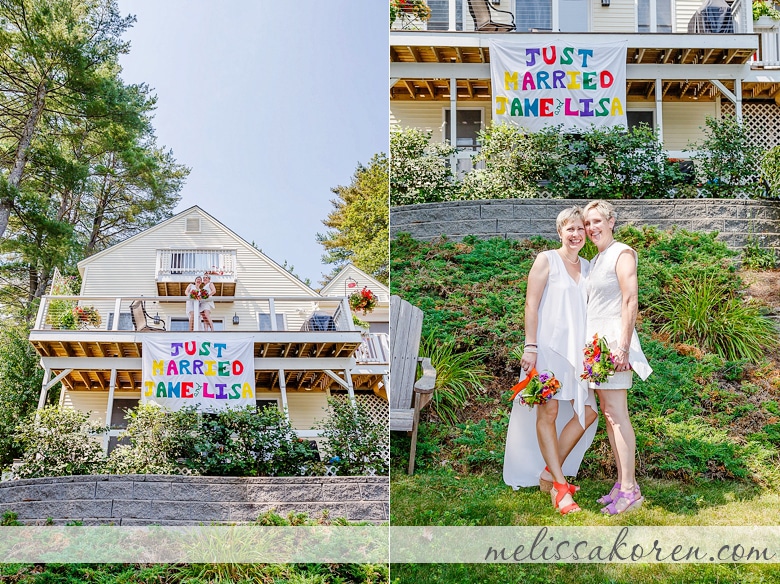 Tell me one random fact about each of you. (Please?!) Jane: loves frogs and the outdoors; Lisa: loves music – playing, singing, dancing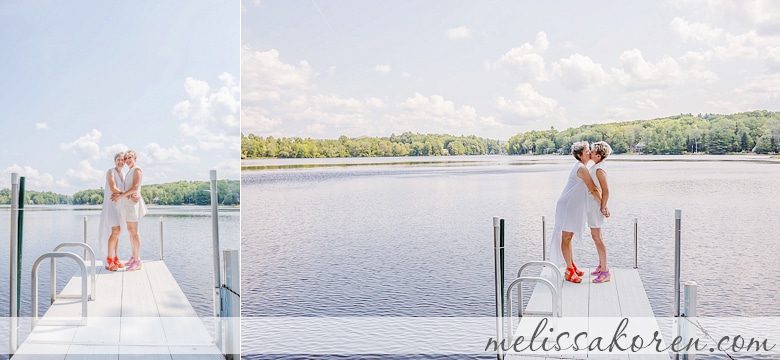 How did you learn about Melissa Koren Photography? Our JP, Jeanne Pounder referred you to us (Thanks Jeanne!)
Love this small wedding? Don't miss these articles:
Lake Winnipesaukee Same Sex Wedding