AYKM with these babies?  If it weren't for the fact that I get to smooch all over them and get mad amounts of baby fixes, I might hear some annoying ticking.  Luckily, I set off that alarm 11 years ago. 😉
I'm surrounded by some amazingly gorgeous babies.  Thank you parents!
Mr. Lochlin's folks hosted a Memorial Day Weekend cookout and seeing as it was also the occasion of his 6 month birthday I said I'd bring along my camera. For the most part, he was kind of being a teething.and.its.hot.out fussy pants and I used my baby whispering skills to 'convince' him to take his nap.  But towards the end of the evening, his friend Sophia arrived so we woke him to let them 'play' in the baby pool.
Then I looked up and saw the magic light s0 I ran inside and grabbed a blanket to throw down in the grass.  Lochlin wasn't too thrilled about being woken from his nap and thrown in the pool to play and was still pretty dazed and confused when I put him naked on a blanket in the grass and pointed my camera at him.  But even his dubiousness is adorable.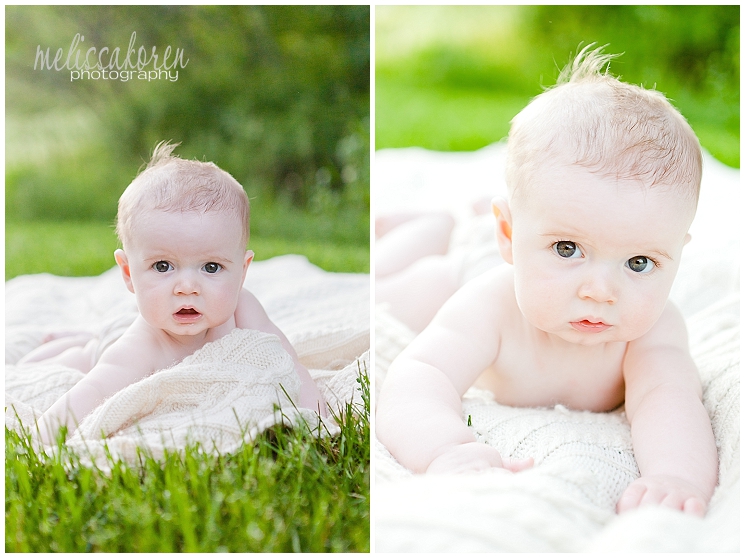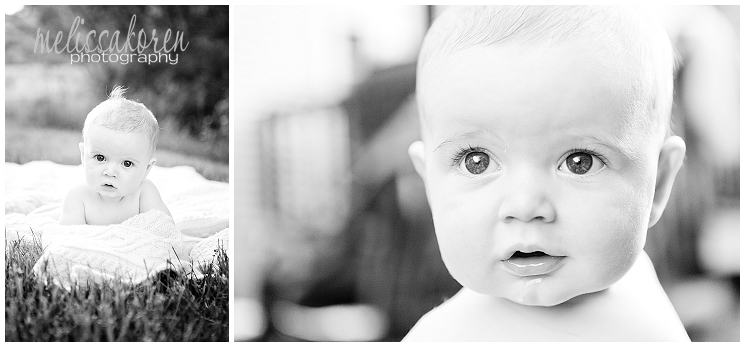 Sophia was still there, and I'd already gotten her dress wet while she'd splashed in the pool and stripped her down to her diaper so I grabbed a few of her too.   Apparently being 17 days older makes you much cooler and less cranky about being directly on the grass 😉  She was having a ball!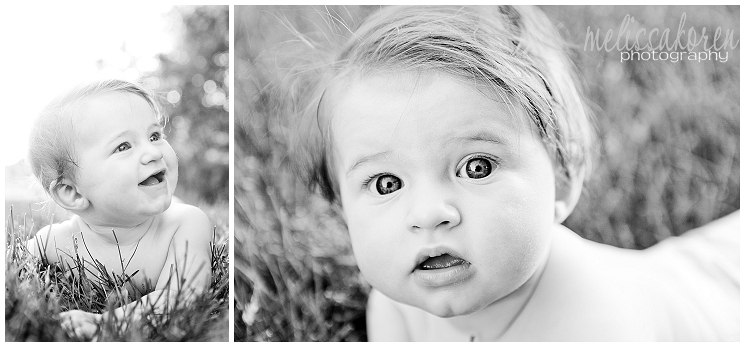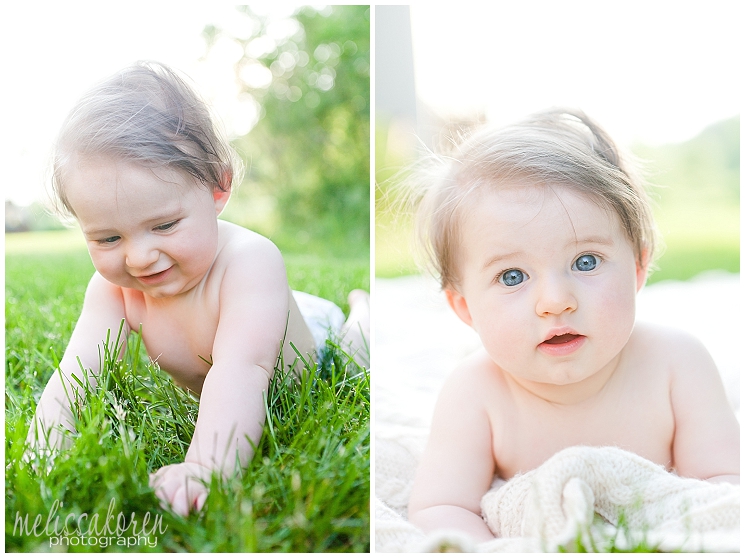 This crew is bound to be in each other's lives for a multitude of years, so we thought we'd get some dynamic duo photos.   Lochlin still wasn't amused with the scenario but he started to get his groove on..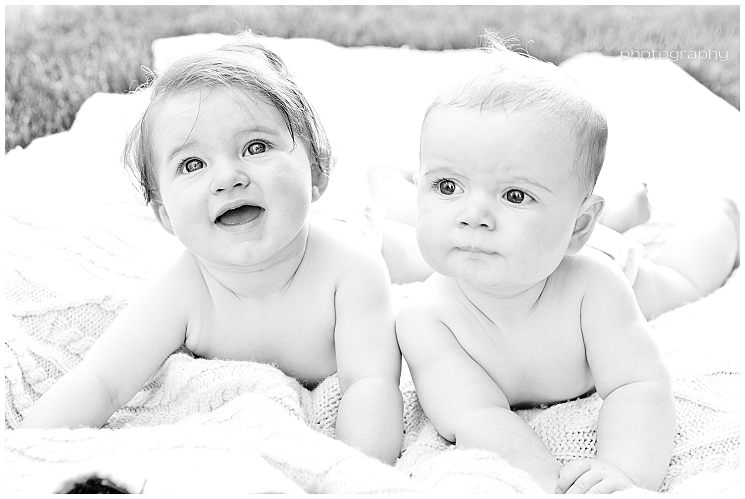 At one point he even started to smile.  But it was gone in a second so we told Sophia to give him a kiss and he liked the sound of that!  Until, after surveying the situation closely she decided it would be much better to find out if those things on the side of his head were actually attached or not.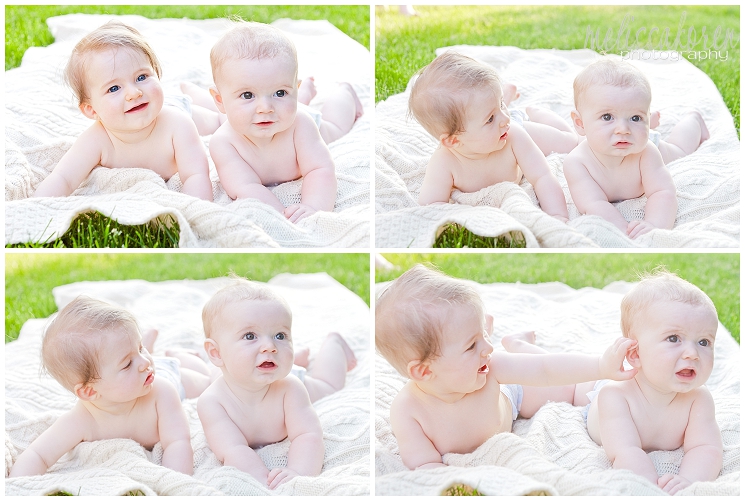 Lochlin's answer was a resounding yes.
Between the crying and the onset of mosquito hour our mini session was deemed done.  But what a productive 20 minutes it was 🙂
I'm so thrilled to be able to watch this crew grow up with each other, to love each other, and to occasionally maul each other!