Angela and Evan make my heart smile.  After getting to know them through their glorious Dockside Wedding I was so happy when I ran into Evan breifly while I was getting ready for Kayla & Paloma's same sex Dockside Wedding (another collaboration with the fantastic Nicole Mower Wedding and Events.) He mentioned that he and Angela were thinking of doing a family session soon. What they didn't tell me was that it was going to be a Newborn Puppy Shoot York ME!
We met up at the Wiggly Bridge in York, ME – Just around the corner from where they had their wedding.  The day was crazy foggy but I LOVE the look it lent to this cozy shoot!
We walked through the little loop in the Steedman Woods and let little miss Roxy do her puppy thing (meaning sniffing everything, giving us an average walking speed of .01 miles per hour) 😉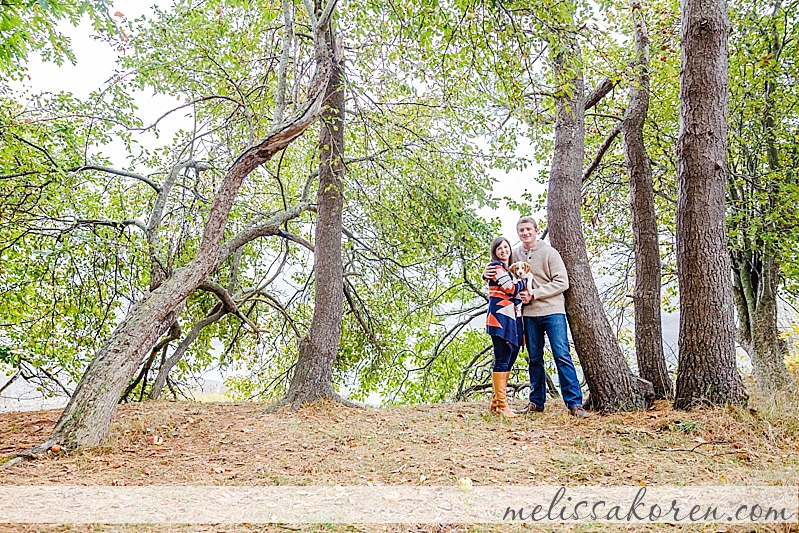 Baby nibbles and baby kisses!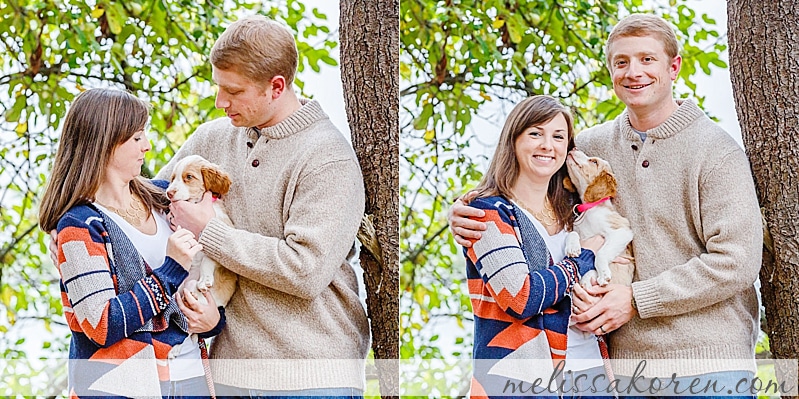 Well hello, Roxy!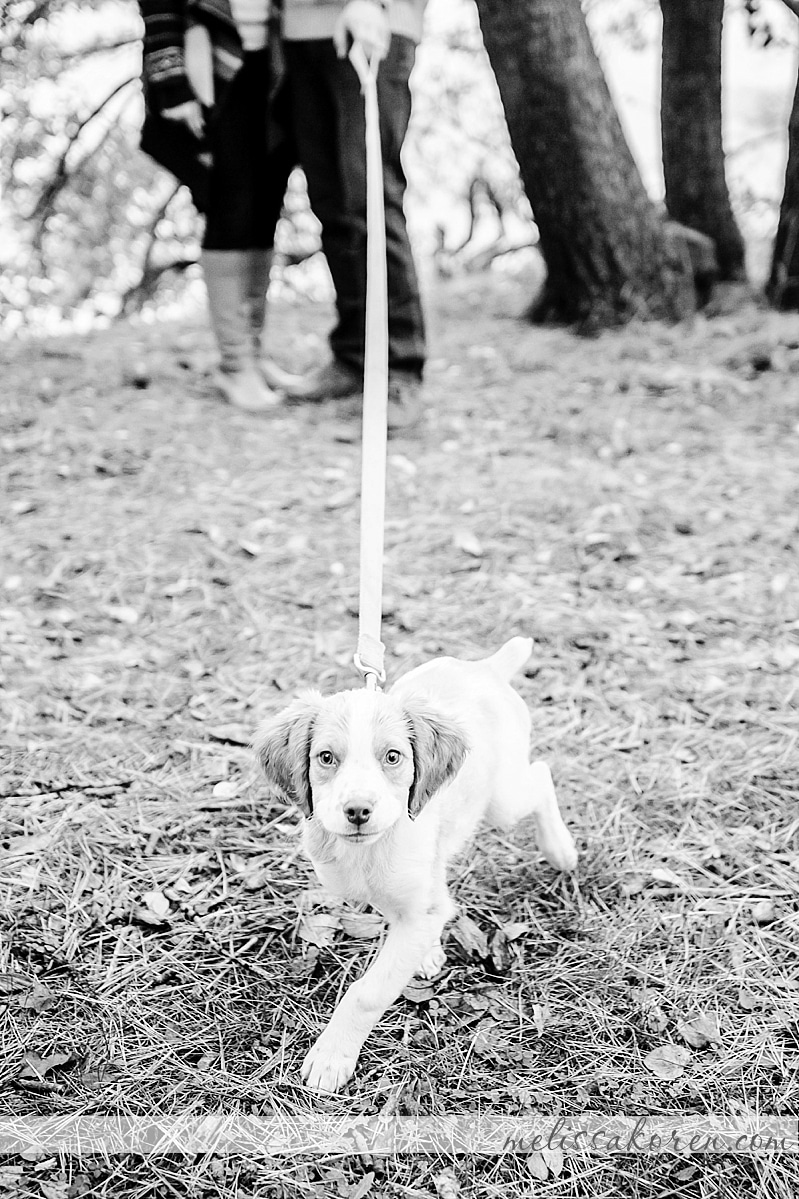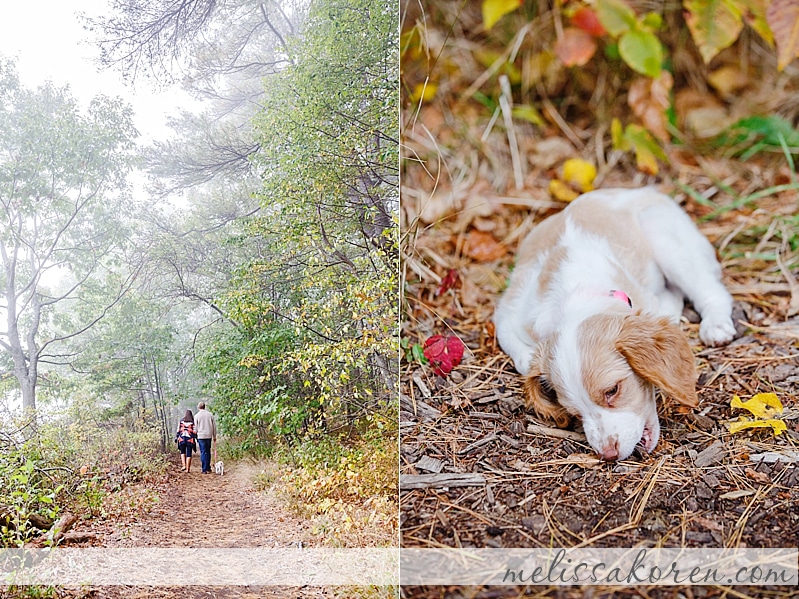 The Wiggly Bridge – "The bridge was built in the 1930s by a North Berwick company that now makes seats for giant stadiums. Originally there was an old mill here. Legend has it that a group of girl scouts created the nickname in the 1940s because the bridge – well, it wiggles." (source)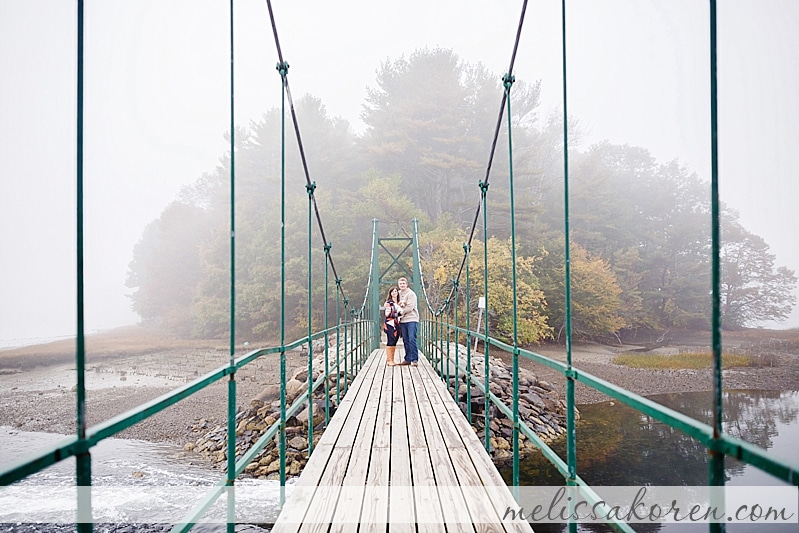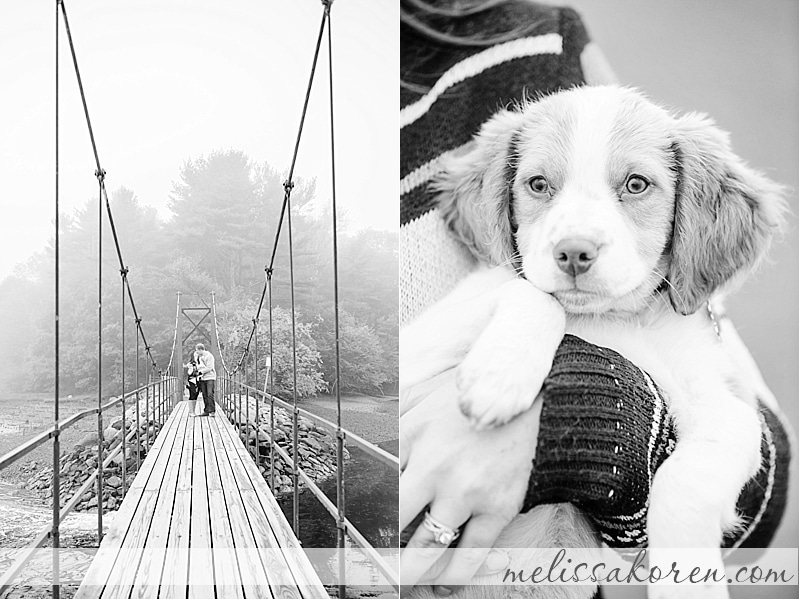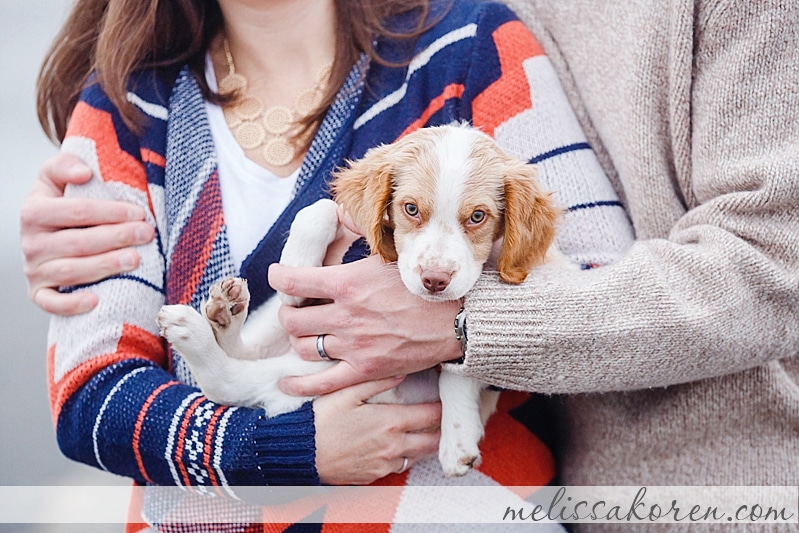 This is one of my favorites. The fog was definitely getting thicker as the shoot went on but I'm sort of kind of obsessed with the look.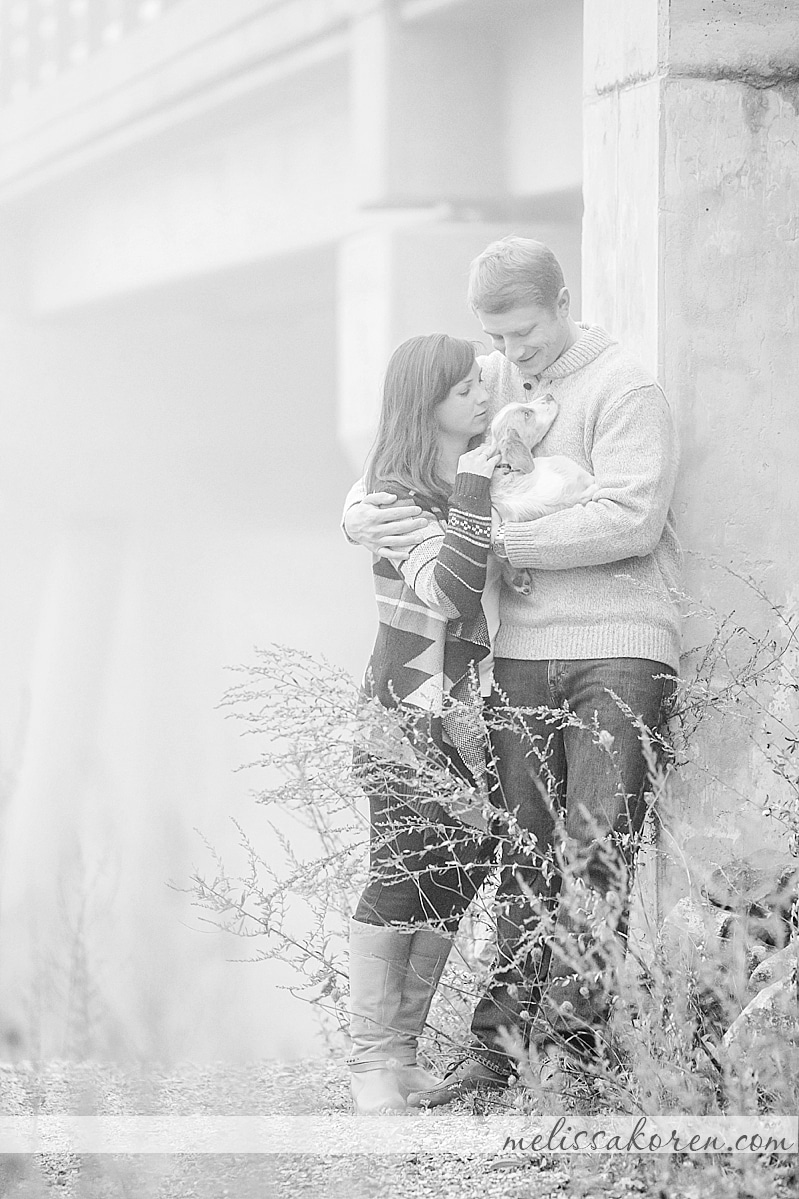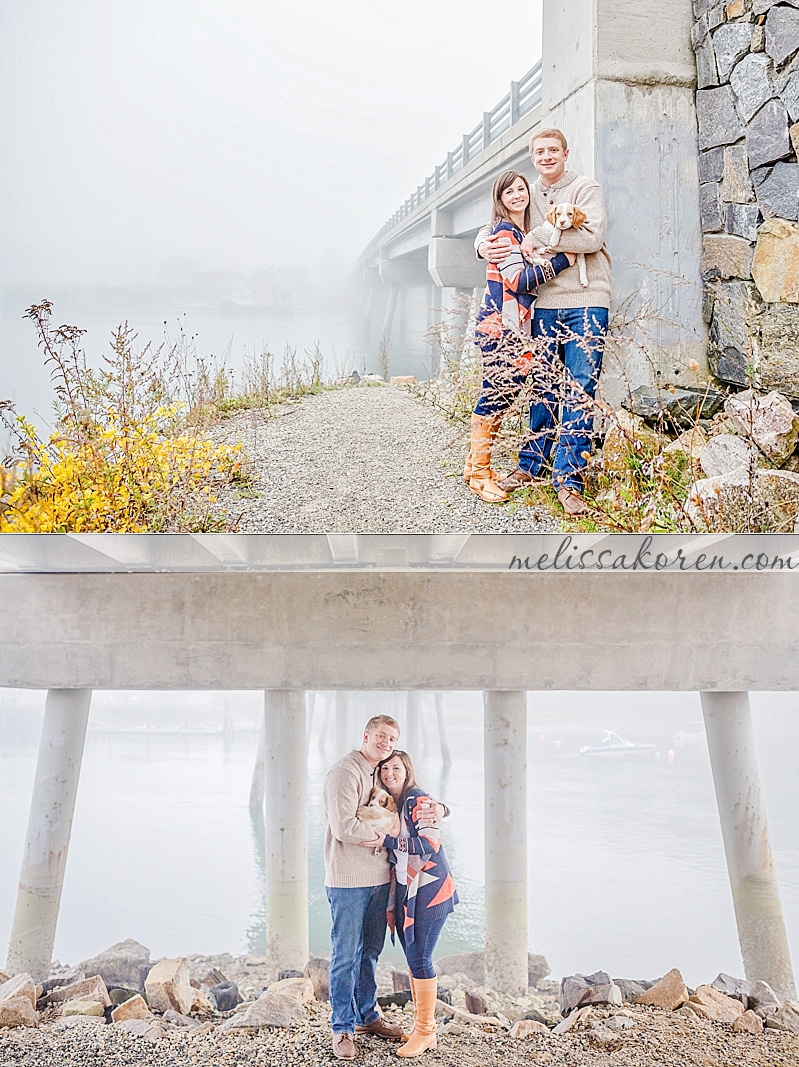 Roxy really is just like a baby – she wanted to be picked up and cradled and kept looking at me with these sweet sad eyes. She was totally worn out by the end of the shoot.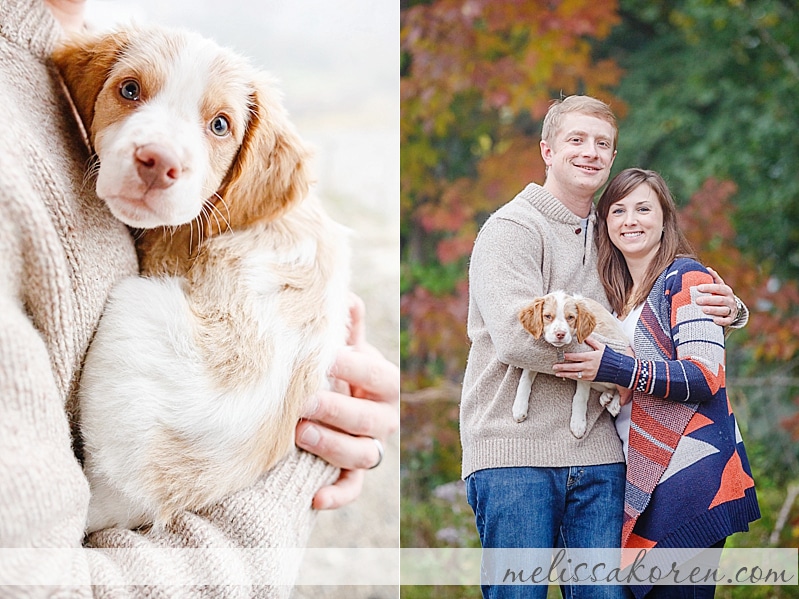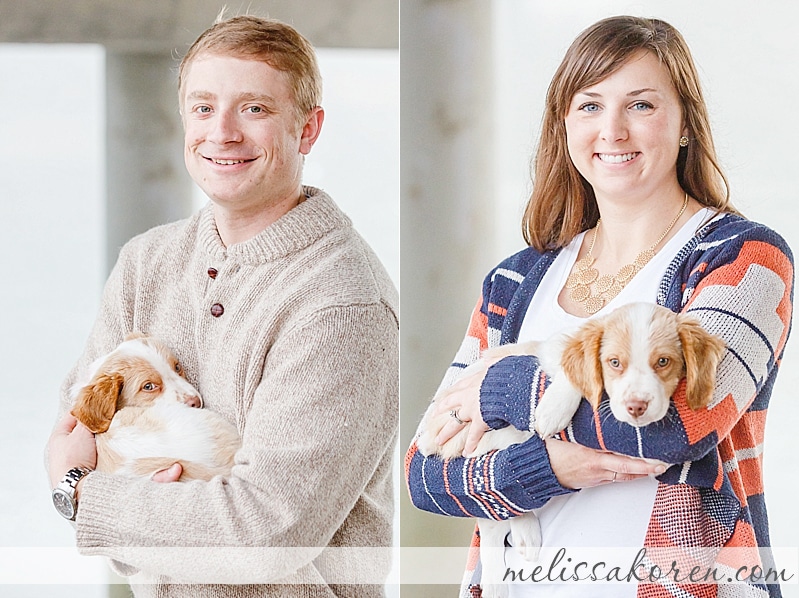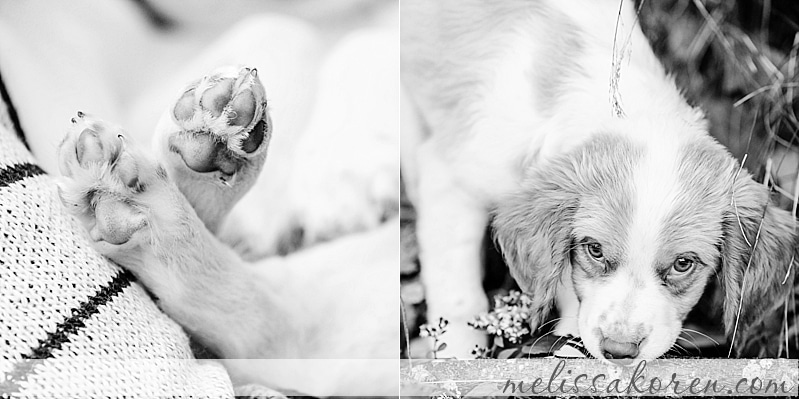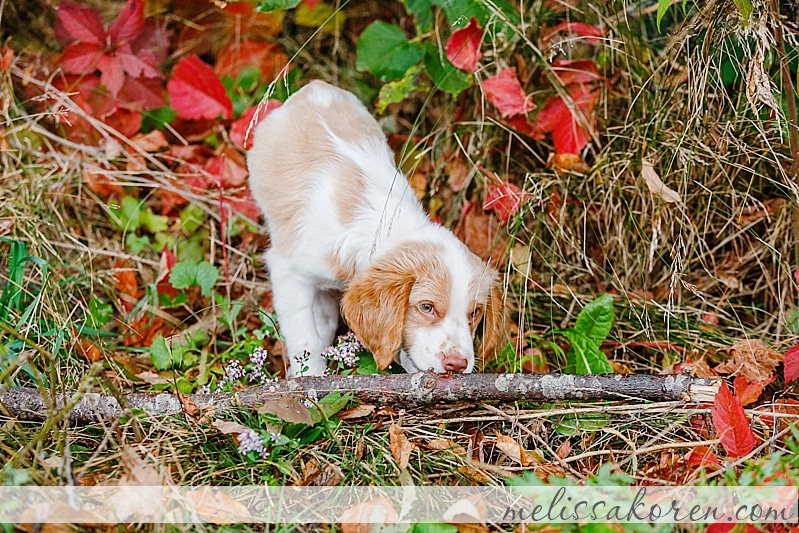 It was so much fun gallavanting with this crew for their Newborn Puppy Shoot York ME! (seo makes me angry when I write, but happy when people find me on the interwebs. Oh google & algorithms.)