So far Rachel & Jason and I have been through a lot.   Engagement Photos, Wedding Photos, and here, Maternity Photos!
We used some of Exeter's more rural spots for some photography galavanting.  Rachel was a trooper – I'm pretty sure she had more energy 37 weeks pregnant than I do on a daily basis.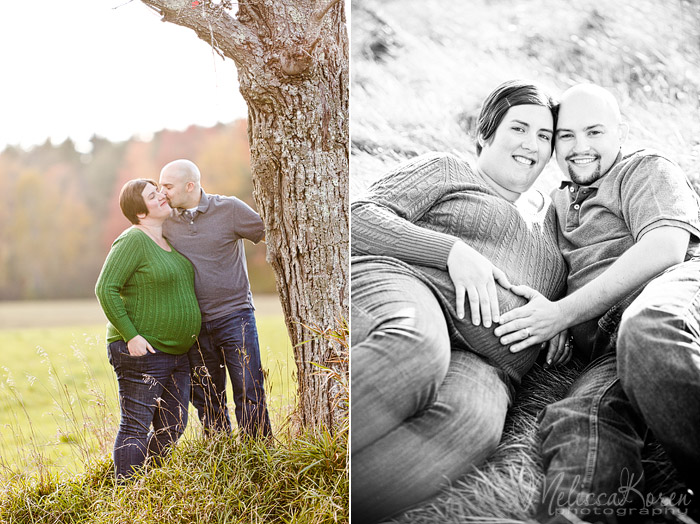 It was a perfect October day.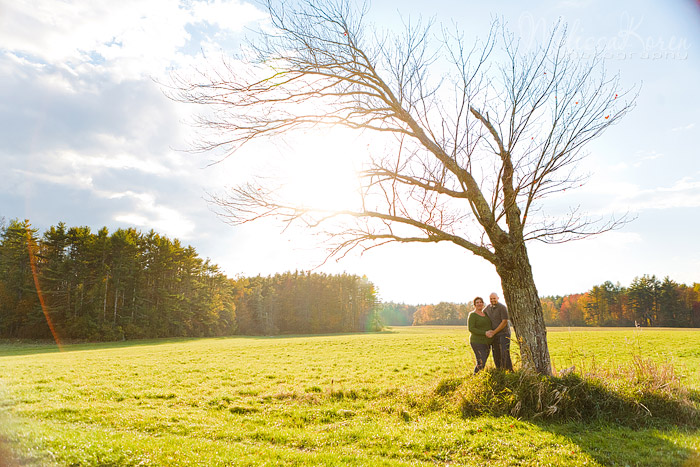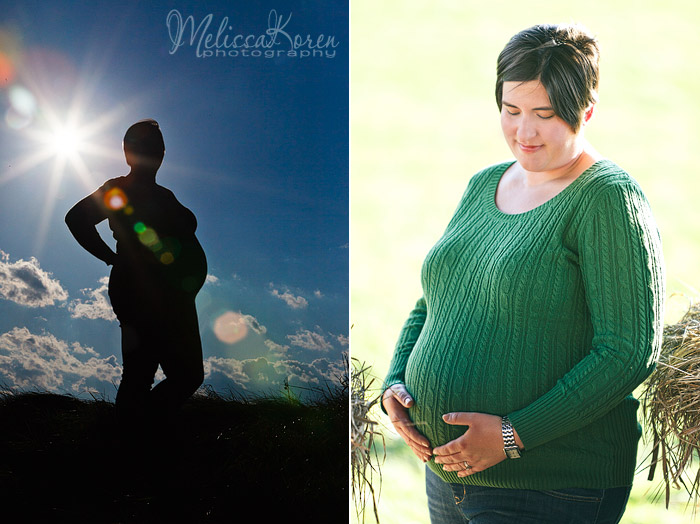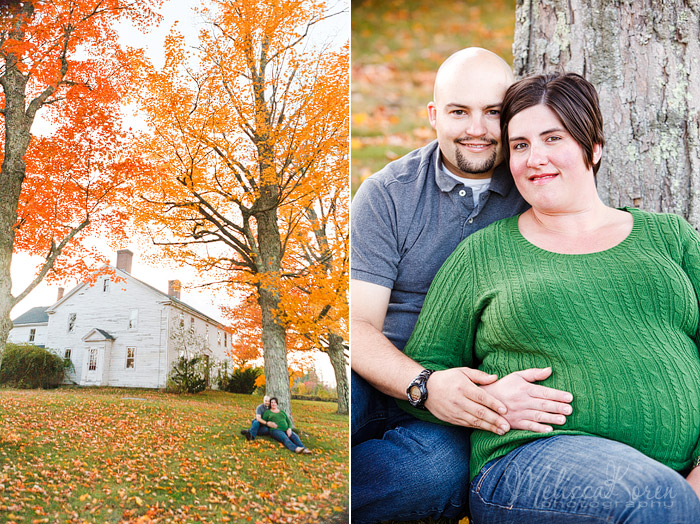 This is one of my favorites.  They were already so in love and so excited!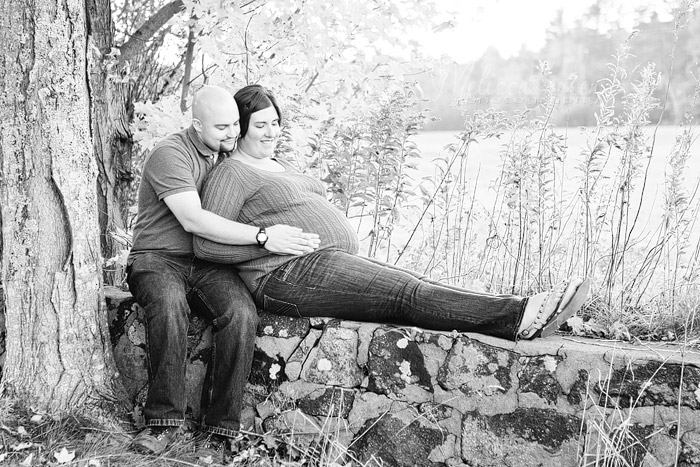 Another favorite!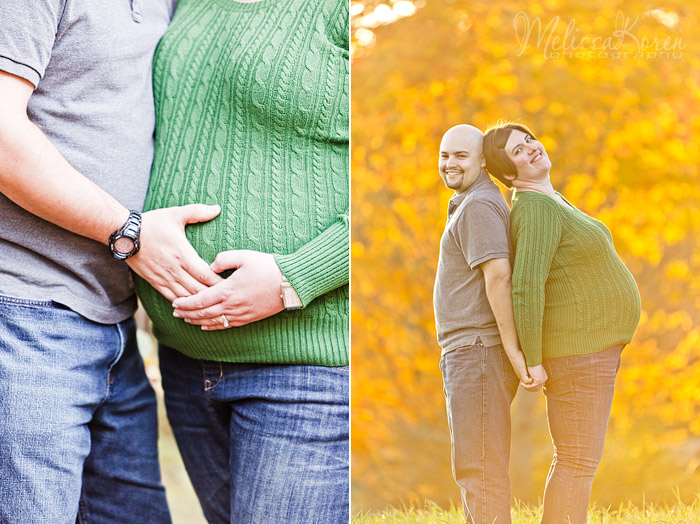 But this is my absolute favorite.   I snapped it and chimped and said – that's it – my favorite – i just captured you in a bubble of light!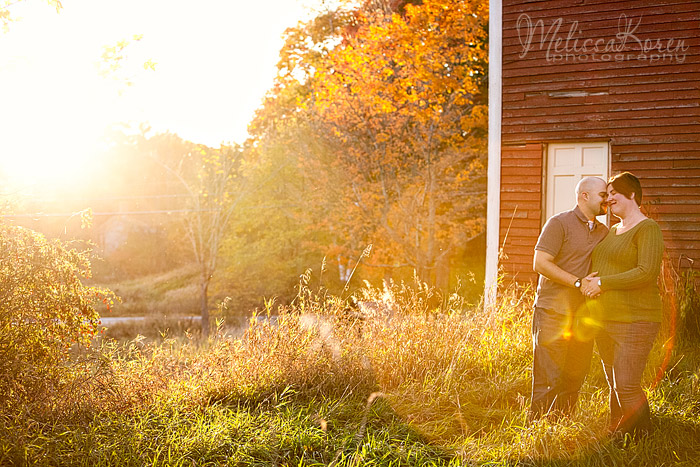 Just wait til I introduce you to their sweet baby girl Sophia!
~melissakoren