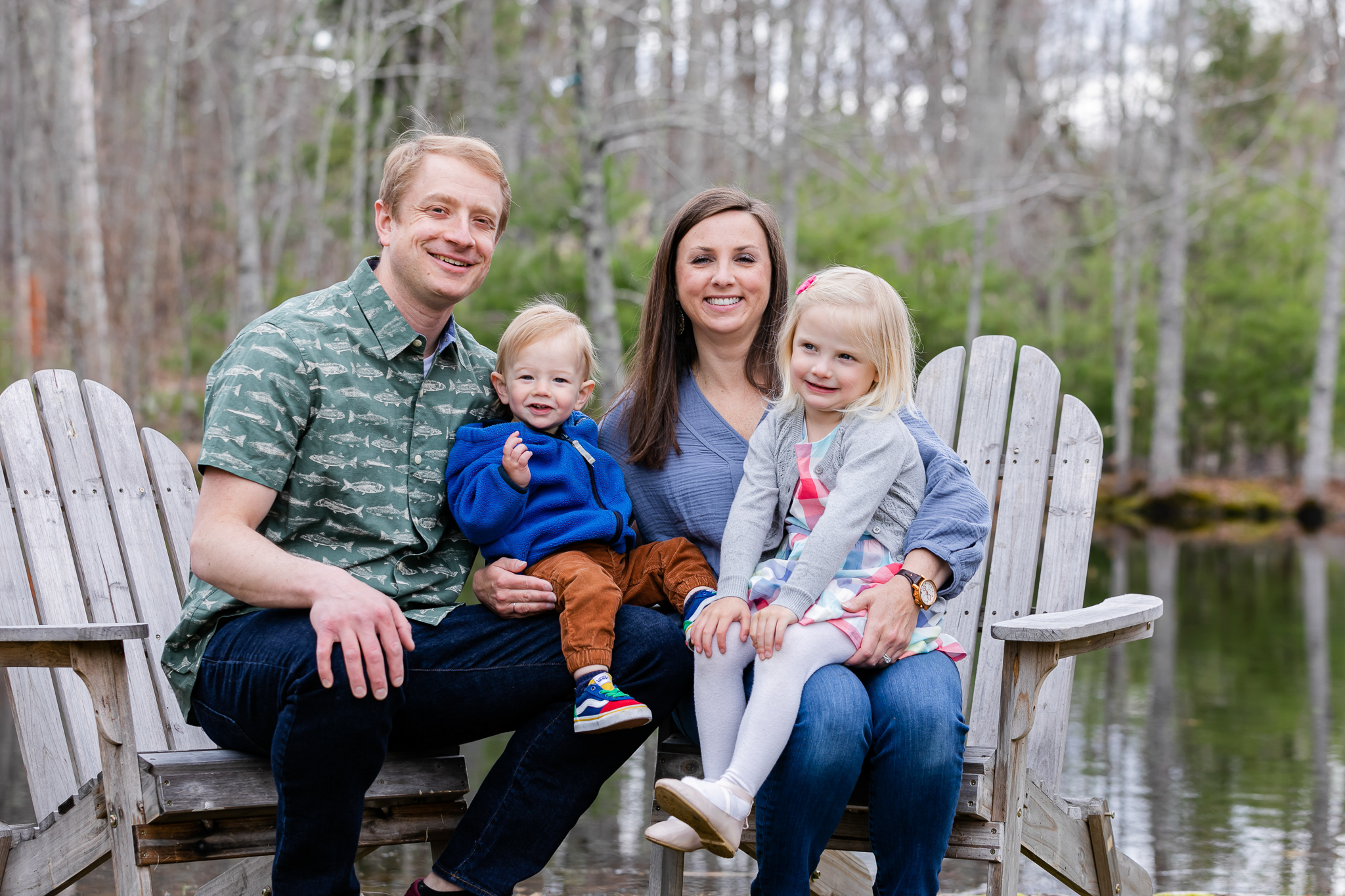 We last saw these folks for their 6-month celebration and some epic Odiorne Point NH Fall Family Photos! Now it's time for their York Maine Cake Smash + Family Photos to commemorate little man's first birthday! That also means our second baby's first-year series has come to an end 😩 (But you can relive the baby bump and baby snuggles from our at-home Southern Maine maternity + newborn session here 🥳)
For his first birthday, they bought him a new house! Well, ok, not really – but they did move this year and it was so fun to check out their new neighborhood for some fresh spots for their family photos! Special shout out to their new neighbors for allowing us to use this sweet, peaceful pond!
After ponding, we did some front porch sitting. Well, some of us did. Big sister was kind of over it at that point.
And THAT'S OK!
Kids sometimes aren't interested in listening to the strange lady make suggestions on where they should sit for an hour, so if after a little bit, they lose interest in what's happening, that's ok. We'll make photos of them doing their own thing and expressing their personality at that moment!
I will always prefer real, honest photos to forced posed faking happy kids.
I'm going to leave that real big. Because it's real and important.
We wrapped up the session with a cake smash, and boy was he INTO it. Plus it was my favorite kind of cake, so I was into it too. And also maybe had to stop on the way home and get some cake of my own 😂